The world of professional wrestling has produced some of the most iconic and loved superstars in sports entertainment history. These big and larger-than-life superstars are ordinary people portraying epic characters. But before achieving this huge popularity in WWE, every wrestler had a very humble beginning, working ordinary jobs before they stepped into the squared circle. In this article, we will look into the top 10 WWE Superstars Jobs before they joined wrestling.
10. Mustafa Ali – Police Officer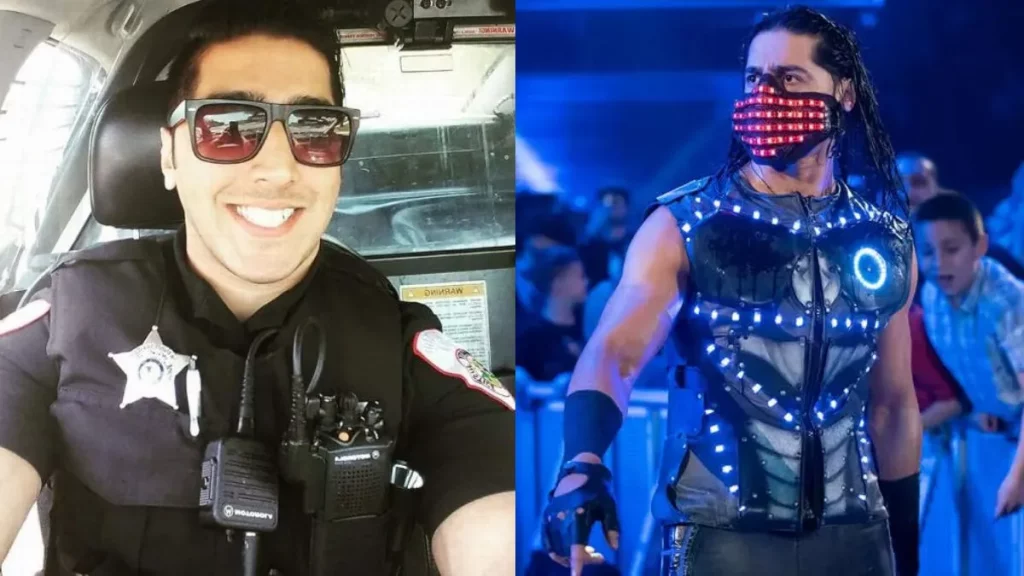 Mustafa Ali is one of the most underrated and underappreciated wrestlers on the WWE roster. The high-flyer has acquired a name for being humble and dedicated to the sport. Ali has his own journey in the WWE, from wrestling in the independent circuit for 5 years to wrestling in WWE's main brand.
Many of you might be surprised to know that Ali used to work as a Police Officer in Homewood, Illinois. During his first six years as a professional wrestler, he used a mask so he would not have to face racial discrimination against him. He did it all during the day while working night shifts as a police officer in Illinois.
9. Kurt Angle – Sportscaster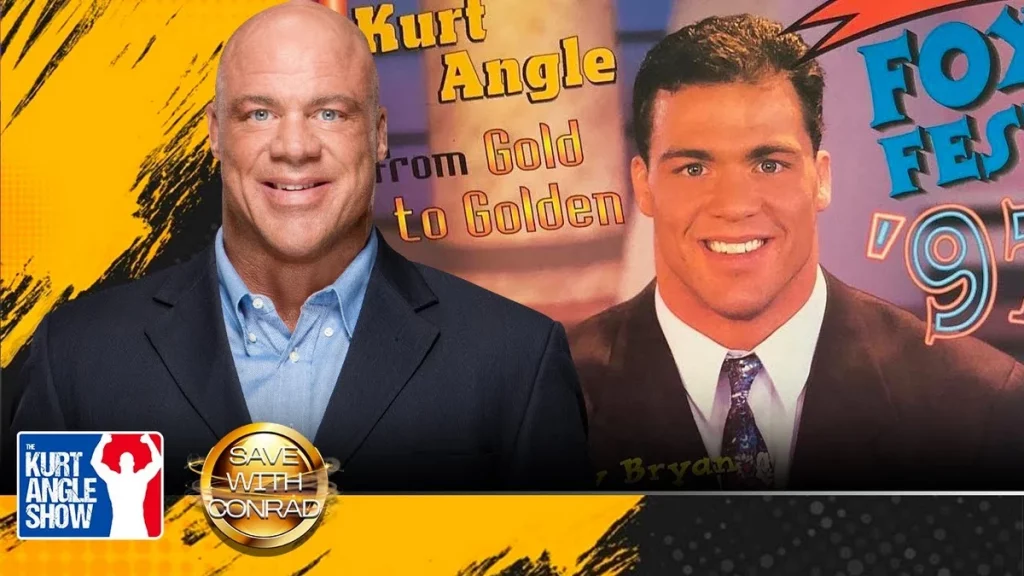 Hall of Famer Kurt Angle is one of the most loved and respected wrestlers in professional wrestling. Angle has worked his way up from literal ashes. He has faced many hardships in his life prior to winning Gold Medal in the Olympics. But do you know that Angle has also worked as a sportscaster on TV?
Angle in an episode of the WWE Network show 'Ride Along' revealed that he became a sportscaster for Pittsburgh's local Fox affiliate WPGH-TV. Talking about his time as a sportscaster, Angle spoke about how hard it was difficult for him to read from the scripts from the very first day. He also mentioned how clumsy he was while handling the script which flew all over the place.
8. AJ Styles – Water Delivery Man
AJ Styles is the most renowned wrestler in the professional wrestling industry. AJ has worked for nearly all the wrestling companies. From TNA to NJPW, AJ has wrestled in each and every company and has been a part of amazing bouts and matches. But did you know that AJ chose to work as a Water Delivery man rather than wrestling for WCW?
The late 90s and early 2000s were the hottest periods of professional wrestling. It was due to the fact that WCW and WWE were competing against each other and as a result, storylines of that time were nothing less than wild. AJ Styles also had a chance to wrestle for WCW in the year 2000. But instead, he chose to work as a water delivery man as he was getting equally paid at both jobs. And as a result, he chose a job as a water delivery man to pay his bills and train himself to be a professional wrestler.
7. Sheamus – Bodyguard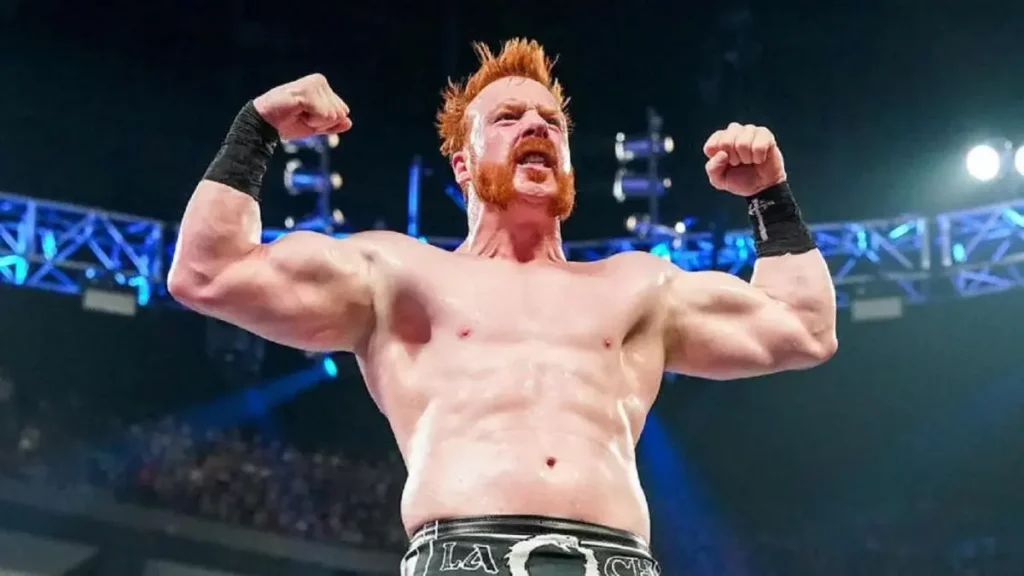 Sheamus has attained a name for being the most consistent wrestler on the WWE roster. But before entering the professional wrestling industry, Sheamus worked in various jobs. Did you know that the former IT Technician has worked as a Bodyguard for Bono?
Yes, You heard it right. Before entering the wrestling industry, Sheamus used to work as a bouncer in a nightclub named Lily's Bordello. In a Podcast, Sheamus said that he was so good at doing his job, that he was assigned the job of guarding Bono and his Band whenever they visited the Bar.
6. Alexa Bliss – Cheer Leader and Bodybuilder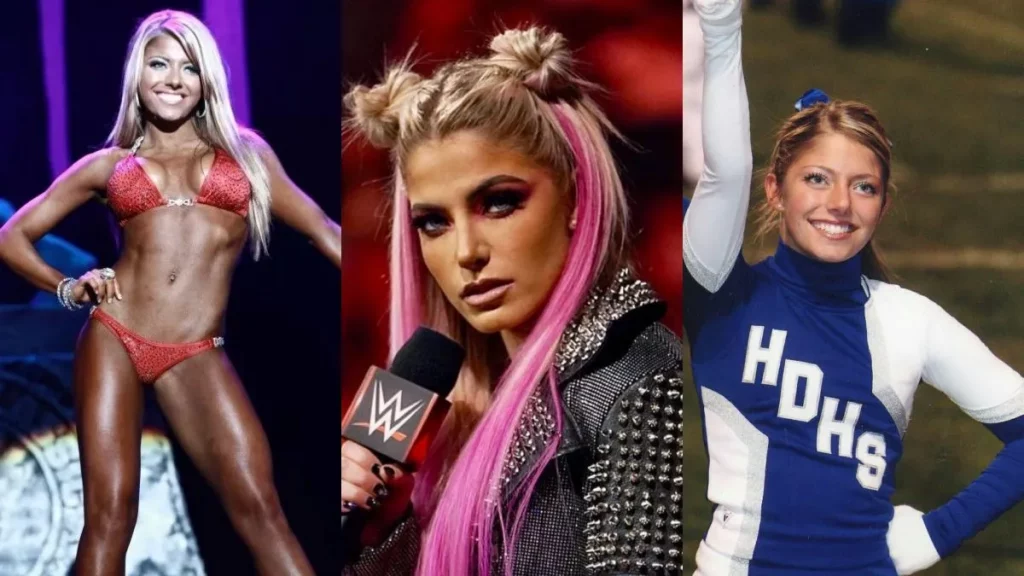 Alexa Bliss is undoubtedly one of the biggest female wrestlers on the WWE roster. Bliss has also managed to win the RAW Women's Title and SmackDown Women's title in her main roster run. But before stepping into the squared circle, Bliss had also worked in different jobs.
Bliss has worked as a Cheerleader during her time at the University of Akron. She had also participated in fitness competitions and had competed in the Arnold Classic. At the age of 15, Bliss had a life-threatening eating disorder, but bodybuilding helped her overcome the disease.
5. Kevin Owens – Gas Station Attendant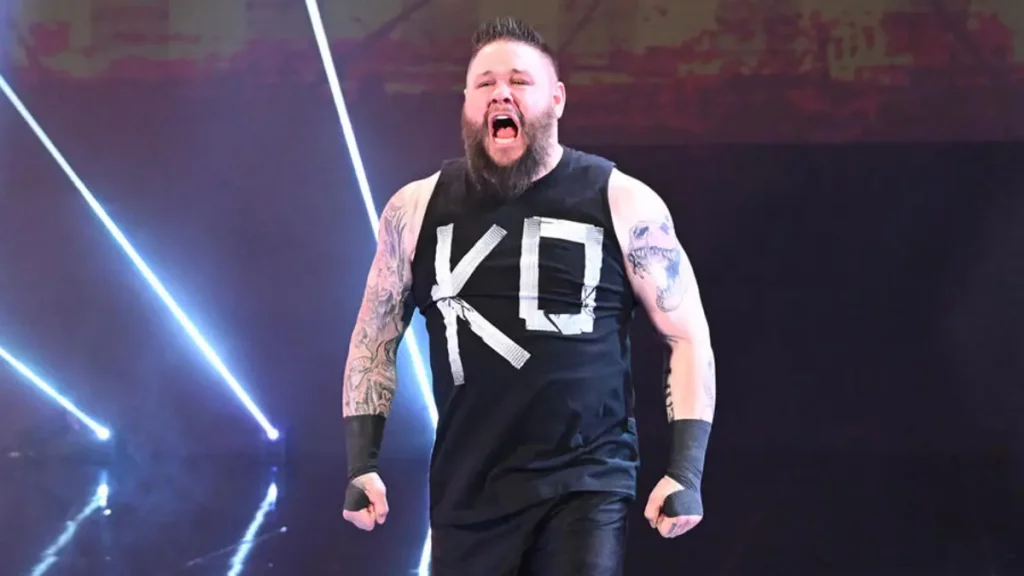 Kevin Owens is undoubtedly one of the greatest wrestlers to lace a pair of shoes in the current era. Just like a wrestler, Owens is also a great father. Time and time again Owens has proved his love for his kid. As a father, Kevin Owens was never ashamed to work any type of work to support his family.
Even though Kevin was working for Ring of Honor at that time, he was unable to pay his dues and bills with that money. Therefore, he started finding some part-time jobs to pay his dues. Kevin then started working as a part-time gas station attendant until he signed with WWE.
4. Becky Lynch – Flight Attendant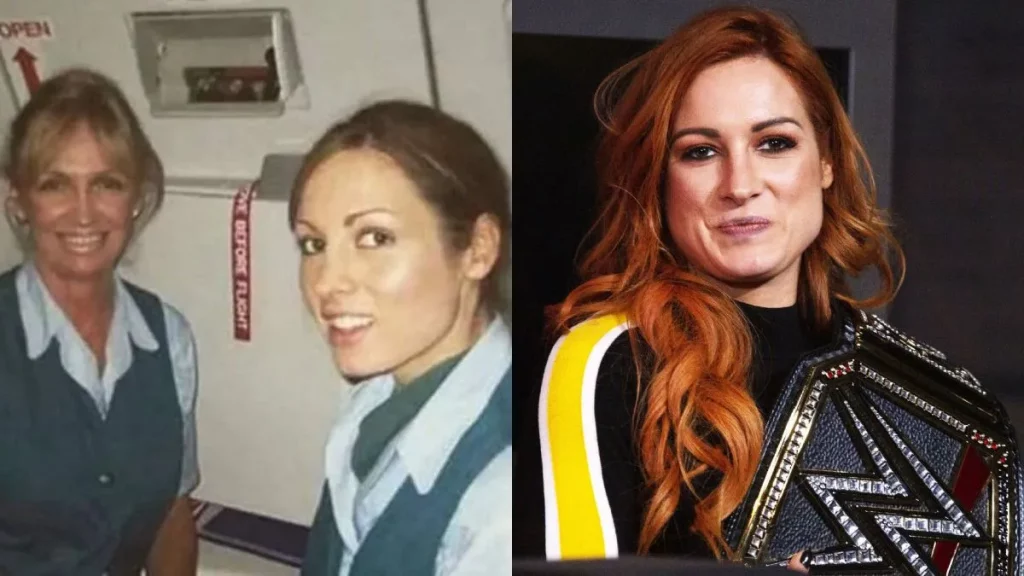 Becky Lynch is one of the most popular as well as most-paid female wrestlers on the current WWE roster. Talking about jobs, The Man had her hands on literally everything. Becky has worked as a Stuntwoman, Waitress, Chef, Actress, etc. She has definitely worked on several jobs before joining WWE.
But the most important and extended job of hers would be as a Flight Attendant. That's correct The Man Becky Lynch has worked as a Flight Attendant with her mother who also manages to be a Flight Attendant.
3. John Cena – Limousine Driver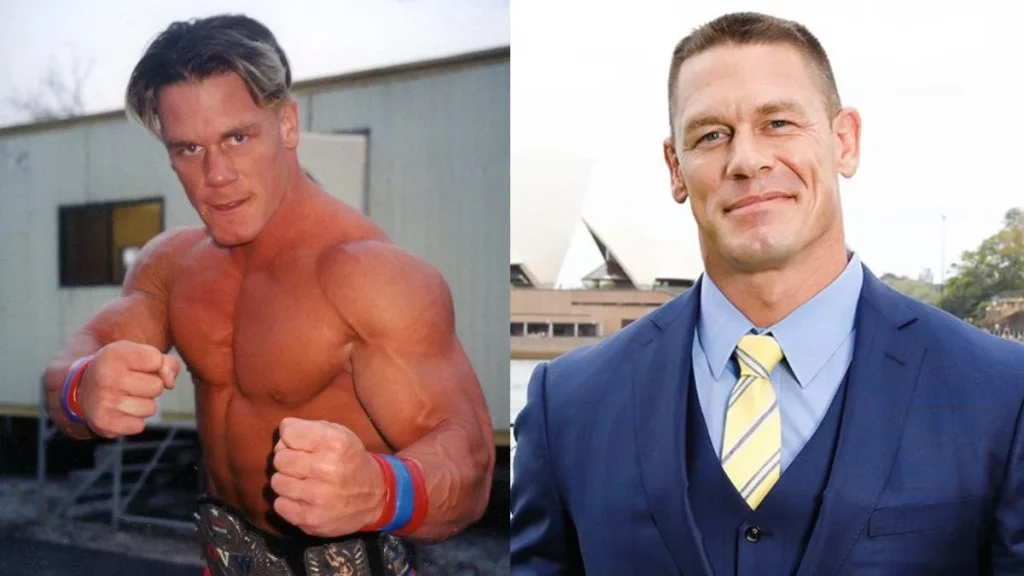 John Cena has been the face of WWE for some time now. A lot of people were introduced to wrestling because of Cena. But do you know that before Cena joined wrestling he used to work as Limo Driver? Yes, Cena has done a lot of jobs in his esteemed life. Cena worked as a Bodybuilder back in his teens to earn money.
2. Roman Reigns – Office Furniture Installer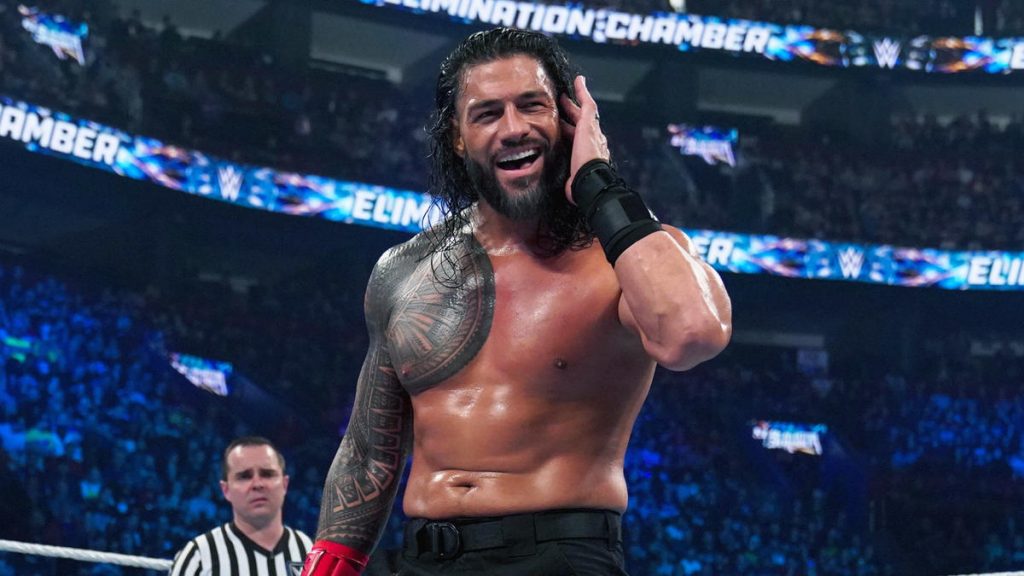 Roman Reigns, the current top star of WWE has also worked different jobs in the early period of his life. Most WWE fans know Reigns as the professional football player turned wrestler. But that's not it. Roman Reigns also worked as an Office Furniture Installer back in the day.
Reigns alongside his cousin Jey Uso and Jimmy Uso has worked as a Furniture Installer in the early days. Surprisingly, the office they worked in was their sisters who employed the Somaon Brothers. Reigns has come a long way from playing football to working as an Installer to becoming the top star of WWE,
1. Brock Lesnar – Farmer and Construction Worker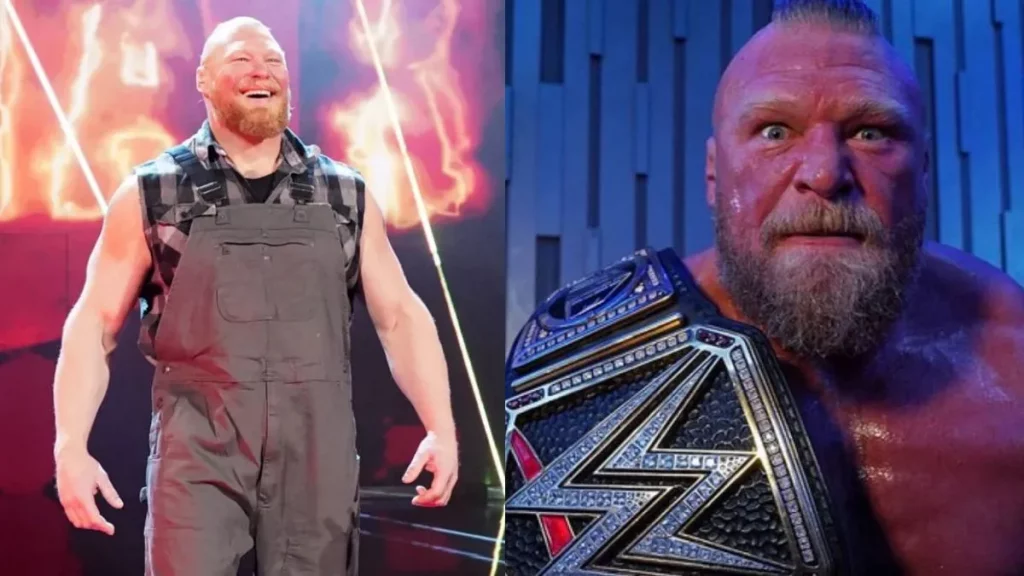 Brock Lesnar is the most dominating wrestler on the WWE roster. When Lesnar first debuted in WWE in the early 2000s, he was booked to be the next big thing. Lesnar had everything Vince sees in the top guy of WWE. Lesnar then went on to dominate WWE television tapings for a decade. But do you know that Lesnar used to work as a construction worker during his early days?
Yes, You heard it Right. The Beast In Carnate was brought up in a very humble environment. He used to spend much of his time on the farm. He also used to work as a construction worker during hard times. Times changed and Lesnar now is one of the most wrestlers on the current WWE roster. But Lesnar kept his roots alive inside him as he is seen doing farming stuff during his WWE hiatus time.
Read Next :
Add Howdy Sports to your Google News feed.