There's no doubt that JD McDonagh's role in Judgement Day becoming the Undisputed Tag Team Champions is of utmost importance. Judgment Day is kept from being pinned by Kevin Owens and Sami Zayn thanks to McDonagh, who also aids in Judgment Day's victory. JD is Finn Balor's ally, although JD and Damian Priest have a history of despair, as we have seen. Damian Priest has never demonstrated any kind of faith in JD McDonagh.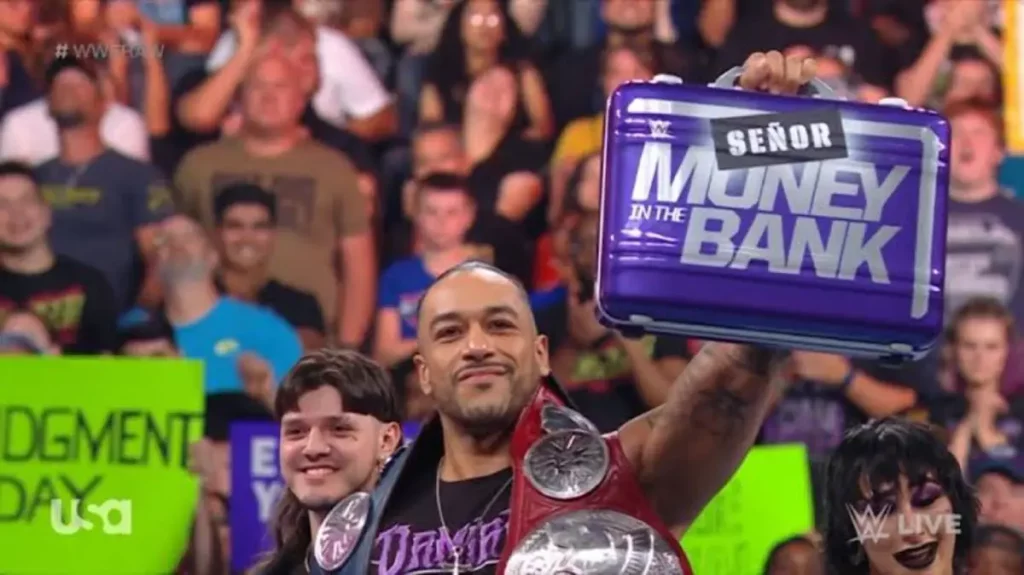 In the latest episode of WWE TheBump, Damian Priest discussed JD McDonagh and emphasized the fact that "The jury is still out." He continues by saying that, as of now, JD has not been considered for inclusion in the Judgment Day faction. Priest claims that they have never given this issue any thought. They concur that JD has greatly aided them as a Finn Bálor ally, but he is not currently listed on Judgment Day.
Indirectly, Damian Priest emphasizes that Finn Balor has his trust, and JD has Balor's trust. It is very challenging to preserve a friendship that has existed between Finn Balor and JD for 20 years, says Priest. However, including someone based only on this premise without any further debate is absurd.
Also read: Why did Rhea Ripley save Seth Rollins? Analyzing the notions behind The Eradicator's decision to stop Damian Priest from cashing in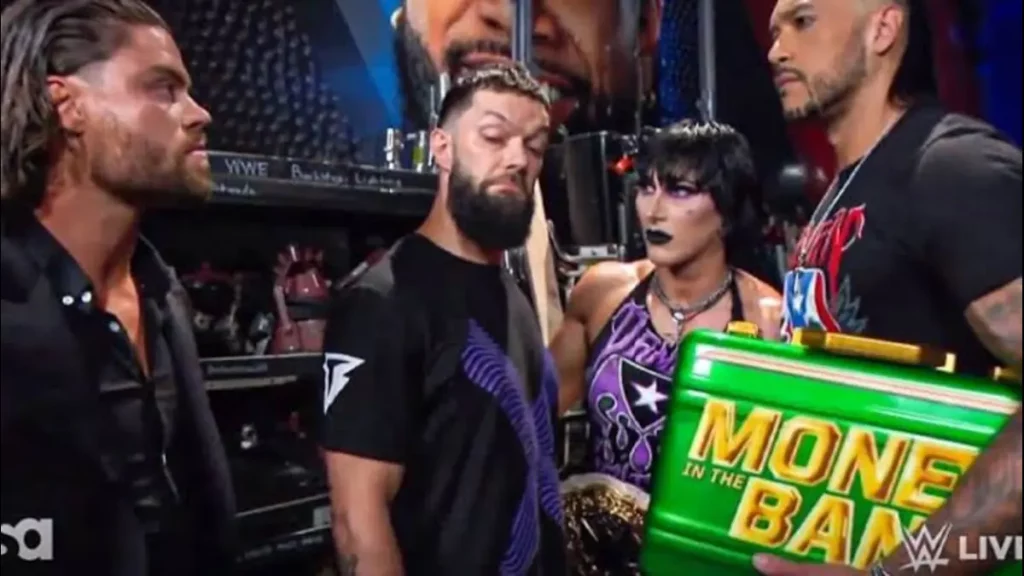 Damian Priest claims that the choice of who will participate on Judgment Day is still up for discussion. JD is without a doubt a close buddy of Finn Bálor, but he isn't close to Rhea, Damian Priest, or Dominik Mysterio, so Judgment Day hasn't yet decided to permanently include him.
However, Finn Balor showed humungous support to JD McDonagh. He says he can't say if he is an ally of Judgement Day or is deemed to be a member of the faction but he is "sure that JD McDonagh has been an ally for 20 years."
He extends, "And that is something that not many can say, so I trust him." And to stop the fans' hope from getting any bigger on the topic, Damian says, "Jury is still out, Judgement is still to be made."
Damian Priest and Finn Balor reveal the off-screen details of the faction
Discussing more about the stable, Finn Balor and Damian Priest say, Dominik Mysterio is referred to as the group's funniest member. Finn and Damian revealed that among the Judgment Day members, Rhea Ripley takes the longest to get ready for any occasion.
Damian Priest also acknowledges that he is the team member who uses the most emoticons in chat. Then Finn and Damian reveal that Dominik Mysterio is the group member who is pickiest about a particular meal.
Rhea Ripley, the most powerful member of Judgment Day, is the last and most crucial thing that Finn and Senor can rely on. This exquisite section of the question and answer section shows Judgment Day members share a beautiful bond. 
Also read: Rhea Ripley Net Worth 2023, Family, Career and More!
Add Howdy Sports to your Google News feed.