Whenever the name of The Dudley Boyz comes up, every WWE fan is taken two decades back when this Tag Team was in their prime. And now the fans have hope again as their favorites, The Dudley Boyz have reportedly signed a Legends contract with WWE.
Bubba Ray Dudley and D-Von Dudley, the two halves of the Tag Team showed the world what it takes to be the dominant Tag Champions in WWE. With extraordinary performances over a span of 6 years in the company, Dudley Boyz have the highest number of World Tag Team Championship title reigns(8 WWF Tag Team Championships, 1 WCW Tag Team Championship, and 1 WWE Tag Team Championship).
After leaving WWE in 2005, the Boyz wrestled in TNA where they had the greatest run of their lives. Impact Wrestling(formerly known as TNA) recognizes them as 23-time World Tag Team Champions. However, they split and departed to wrestle in the independent pro wrestling circuit.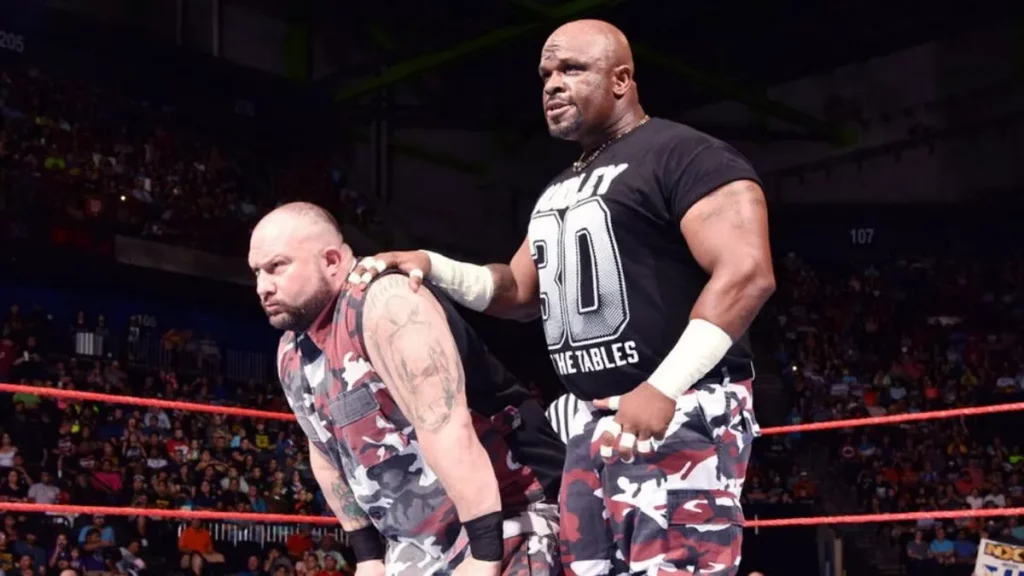 The Dudley Boyz sign a Legends contract with WWE
Now the Tag Team is again on the news as they have reportedly inked a Legends contract with WWE. The details on the contract are however still blurry. Sports Illustrated recently reported that Mark LoMonaco(Bubba Ray Dudley) and Devon Hughes(D-Von Dudley) have penned the legends contract with WWE.
Reports also suggest that the decision was taken under the creative control of Triple H who wanted the Tag Team onboard with the company. Before this, The Dudley Boyz were also inducted into the WWE Hall of Fame in the class of 2018.
Bubba and D-Von are also supposed to make a comeback and hence have a reunion after 7 long years under the banner of IMPACT Wrestling. The two will come together as 3D(their Tag Team at TNA) in the Impact 1000 which is scheduled for September 9, 2023.
Now that WWE has also signed a contract with them, we can look forward to the return appearance of the Tag Team even though for just cameo purposes. What and how things with unravel with them in the picture is still to be seen.
Read Next: Former WWE pro General Adnan dies at 84, WWE universe pays homage to Wrestling Veteran
Add Howdy Sports to your Google News feed.