Cody Rhodes consistently goes above and beyond to ensure his fans are satisfied. Following SmackDown this week, he took the time to personally greet them, even staying overtime. Regardless of whether he is featured on the show or not, Cody always finds a way to show his fans immense affection. This was evident on Friday night during his dark match against Damian Priest on SmackDown, where he remained in the arena even after the match concluded.
Rhodes chose to spend time with his fans at ringside, as witnessed by attendees. Videos captured him interacting with children and bringing joy to their faces. He dedicated over 20 minutes to signing autographs and taking pictures with fans. Additionally, he proudly announced that this week's SmackDown drew the largest crowd in North Carolina's touring history for a WWE show.
Cody Rhodes draws a significant crowd wherever he goes, leading to a surge in ticket sales. He is consistently one of the top merchandisers on WWE's official website, showcasing his immense popularity. Fans believe he has become Vince McMahon's biggest babyface since John Cena's peak run. The creative team must continue to support Cody's journey as he works hard to achieve his goals.
The reason behind Cody Rhodes confidence is his Fans
Cody Rhodes has accumulated an enormous amount of love and concern from his fanatic and the same has for them. Wherever he goes he awaits and abides with his fans. American Nightmare shares he is fanatically obsessed and anyone who is so acknowledged by the fans would do so. Cody appreciates our WWE security works very hard to keep the environment in control such rigidity restricts the fan's interaction. Although, WWE has arranged auto mats, so no one goes home bare hands. Lucky Cody and so are fans to share such a beautiful bond.
American Nightmare Impending shot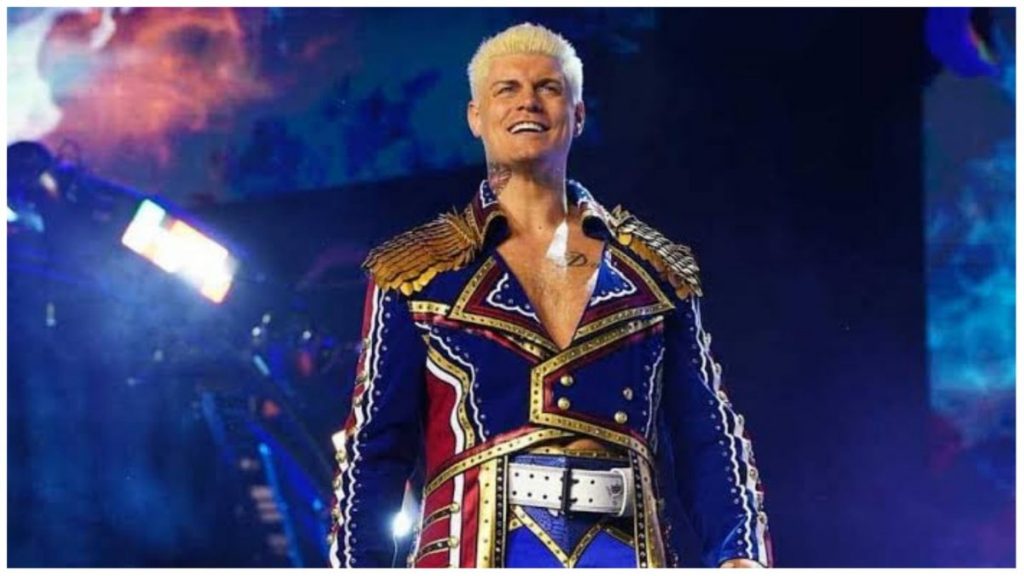 As legend's son claims to fight Brock Lesnar any night or every night. The bout between the American Nightmare and The Beast awaits at SummerSlam. They have two faceoffs earlier but neither the beast nor the Nightmare is satisfied. To be at the peak of utility WWE megastar Cody Rhodes will face Brock Lesnar at Summerslam on 5 August 2023. By this year's SummerSlam, Rhodes would be done with Lesnar. They have been feuding for no reason for the past few months, and their final chapter is coming soon.
After The Beast, Rhodes could go after Seth Rollins' World Heavyweight Title, but that doesn't align with his vision of finishing the story. He has been clear about wanting a different title. As a result, his options are limited. He can either engage in a solo feud, similar to his current one with Brock Lesnar, or he can take a short break. He also has a choice to be back on the line where he started to finish the Story of Roman Reigns.
Read Next:
Add Howdy Sports to your Google News feed.