Andrea Petkovic says Novak Djokovic is the GOAT. She discards Roger Federer and Rafael Nadal from the equation. This particular statement has caused an uproar on the internet. Let's take a look at what Andrea had to say.
Andrea Petkovic, the German tennis prodigy has a career-high ranking of World No.9 dated on October 10, 2011. She became the first German tennis player to reach this ranking. Enjoying her vast career in Tennis, she announced her retirement and discontinued playing in 2022. Before her retirement, she filled her racket with 6 WTA titles, 9 ITF singles titles, and 3 ITF doubles titles. The German also has the champion title of the German National Championship in the years 2007 and 2009.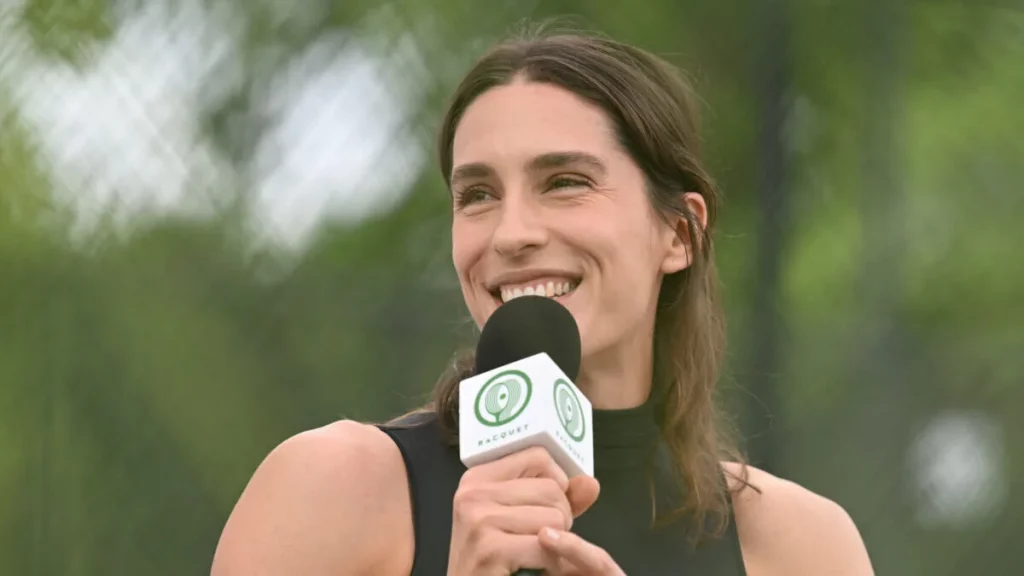 Andrea Petkovic says that the GOAT title should be awarded to Novak Djokovic as he has the best numbers in men's Tennis history. Novak Djokovic is ahead of Roger Federer and Rafael Nadal in terms of numbers. He is 36 years old and still plays like he was young. At this age, he is very hard to beat. Djokovic has an impressive portfolio of his achievements. Novak has 10 Australian Open titles and in total 23 Grand Slams. Novak enjoys the record for most weeks spent at the World's No.1 ranking.
This statement by Andrea Petkovic is causing controversies in the sport. Although Novak is holding three slam titles more than Roger Federer and one more slam title than Rafael Nadal. Many people are having loud talks around this statement, that there is no substantial proof for the title of GOAT Djokovic. People are saying that the Serb can't be the only great as Rafael and Roger has more influence than the Serb and the former No.1.
Countering people's arguments, Andrea quoted "Federer and Nadal have a bigger influence on tennis in a completely different conversation." Andrea said "Psychological power is natural, hard to imitate, so I see very high chances for him. Very low chances for others!."
Novak Djokovic's Final Call for the Title
Djokovic is only one step away from the 2023 Wimbledon title. Novak has to win this Wimbledon in order to make his Wimbledon winning streak to 6 wins. He already has 5 wins in the series and 7 overall wins at Wimbledon.
Djokovic will be fighting against Carlos Alcaraz the World No.1 and a very aggressive player, contrary to Novak Djokovic and his defensive playstyle. The fight is between the World No.1 and the World No.2. Carlos Alcaraz was defeated by Novak Djokovic in the French Open, the most recent match between the two great players.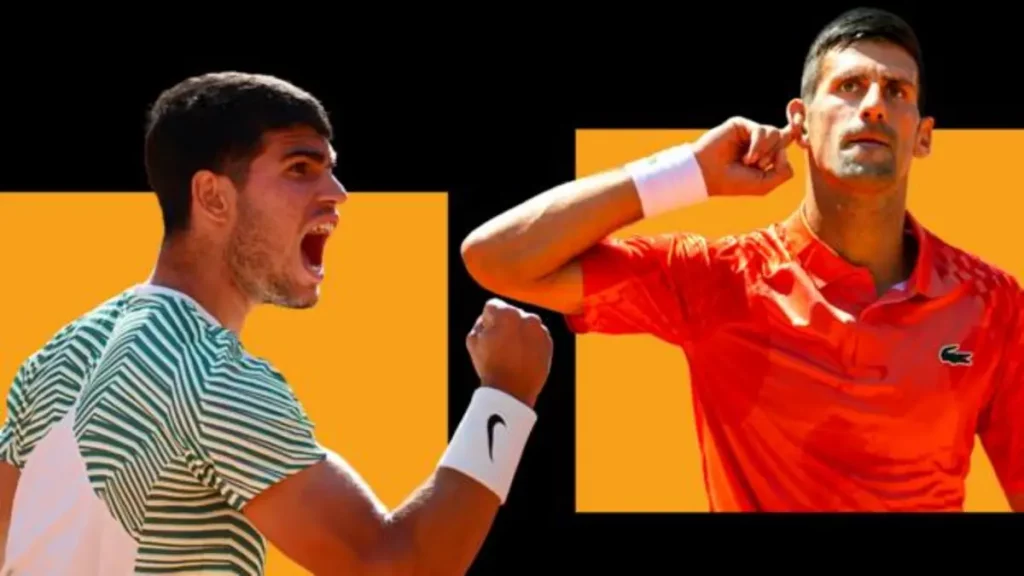 Today at the Center Court at Wimbledon there will be an amazing fight between 20 years old Carlos Alcaraz and 36 years old Novak Djokovic. Also. if Alcaraz defeated Djokovic he will halt Novak's winning streak at 45 wins.
READ NEXT:
Add Howdy Sports to your Google News feed.