WWE star Elton Prince of Pretty Deadly suffered a separated shoulder during their match against Sheamus and Ridge Holland on WWE SmackDown. This unfortunate injury has disengaged them during a time when they were gaining momentum and receiving a significant push after their promotion from NXT.
Shoulder separations typically heal without surgery, but recovery can take anywhere from two to 12 weeks. Treatment involves ice, medication, the use of a sling, and gradually incorporating exercises as the healing process progresses. Unfortunately, it is unlikely that they will be able to participate in SummerSlam, and their program with The Brawling Brutes for the event is now uncertain.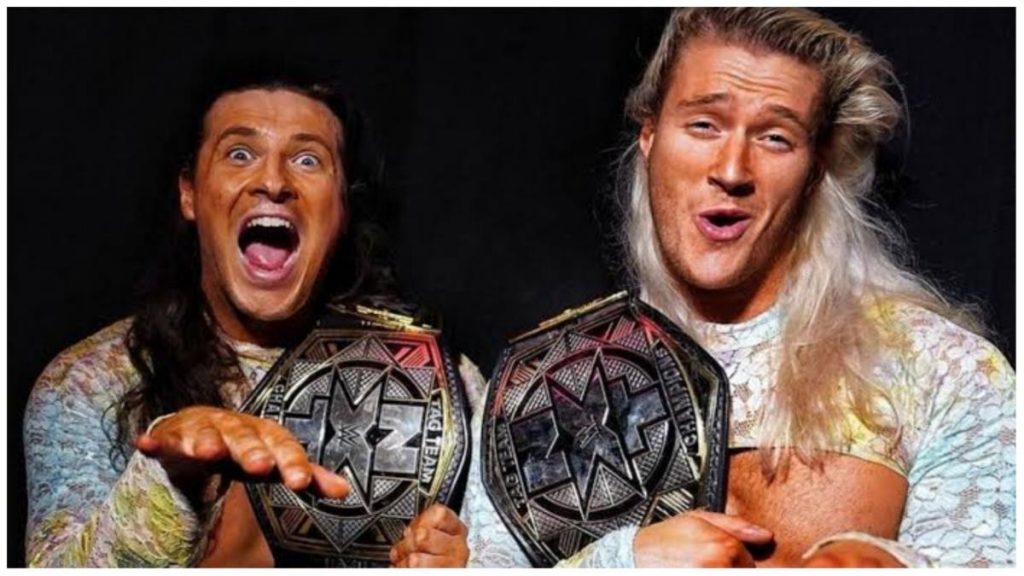 Prince's absence will be keenly felt due to his impressive wrestling skills and magnetic presence. Ridge Holland took to Twitter to clarify that the separation was not caused by the belly-to-belly move, but rather a "wonky landing" from a pounce. He expressed his well wishes for Elton Prince's speedy recovery and emphasized that the incident was beyond his control. Unfortunately, Holland was also involved in the Big E injury, resulting in a broken neck. While no blame is being placed on Holland, it is not the kind of repeated incident that a wrestler would want to be associated with.
Fans hoping for the wellness of Elton Prince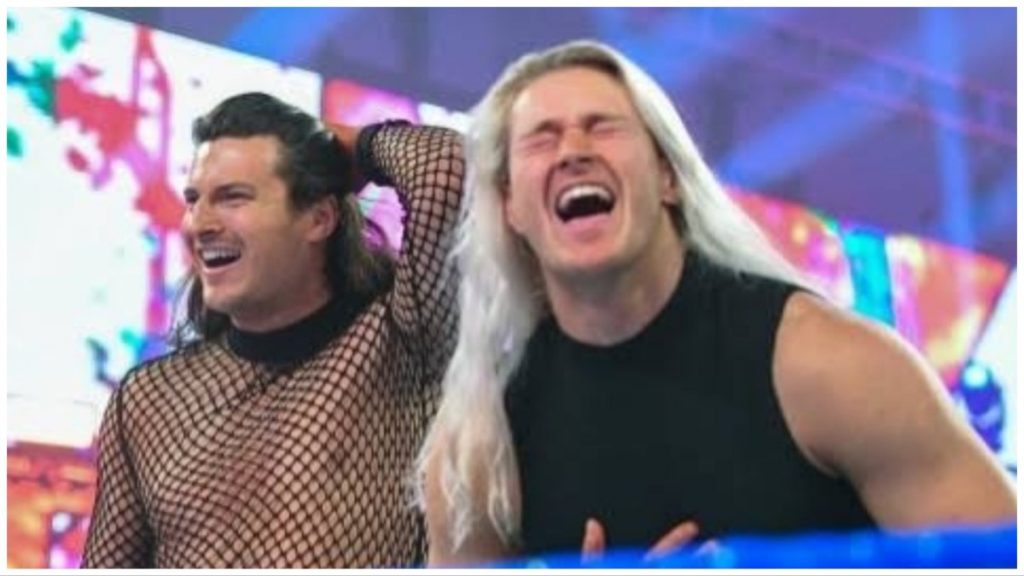 WWE fans are hoping that Elton Prince must get well soon, to showcase their team skills in the Summerslam. Evidently, Pretty Deadly after the faceoff against Undisputed Tag team champions they are gaining momentum and are availing rising pattern growth. It's really hurting to miss a significant match like the summer slam.
Are Pretty Deadly dating each other?
No, Kit Wilson and Elton Prince of Pretty Deadly are not dating each other in real life. Kit Wilson, who is one-half of Pretty Deadly, is currently engaged to Stevie Turner. They have been engaged since 2022. On the other hand, Elton Prince of Pretty Deadly is currently dating Kelly Kincaid since October 2022. The Tag Team of Kit Wilson and Elton Prince made their Friday Night SmackDown debut on May 19, 2023. Recently, on an episode of WWE SmackDown, they achieved victory in a significant Tag Team Match.
Read Next:
Add Howdy Sports to your Google News feed.