In the earlier WWE term of Cody Rhodes, he has been actively involved in numerous contrivances. One of his gimmicks includes The "Dashing Persona". American Nightmare in the year 2010, lay on The kissing challenge in NXT season. The participants of this program were AJ Lee, Kaitlyn, Maxine, and Trinity (Naomi).
Kaitlyn willingly kissed The American Nightmare, while Maxine only allowed him to kiss her left hand. On the other hand, Trinity outright refused to kiss Rhodes, making it clear that she wouldn't do it even if he were the last man on Earth. She also expressed her disbelief that he expected her to kiss him after he had already kissed Kaitlyn and Maxine's hand.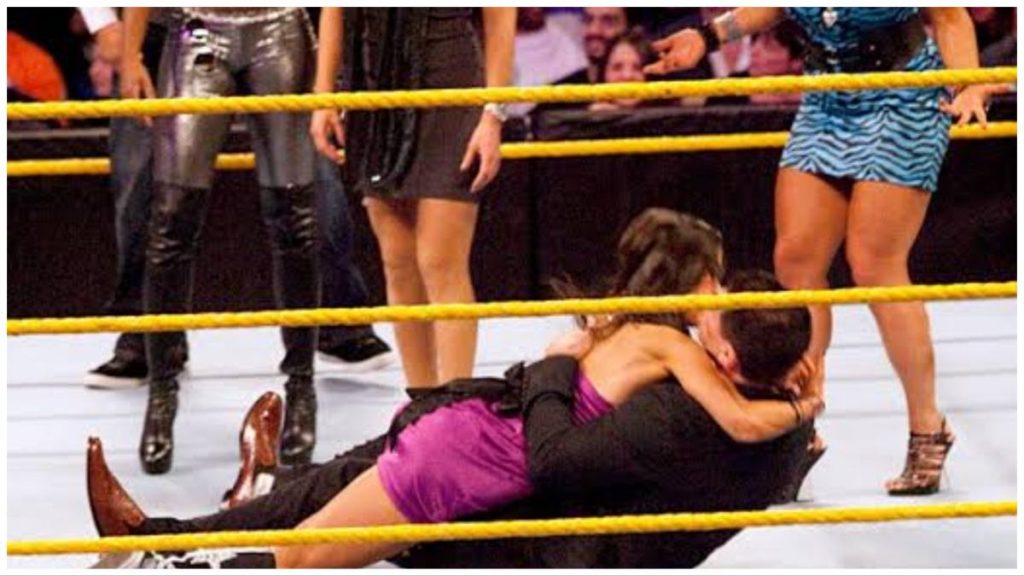 Rhodes was surprised by Trinity's response and remarks. American Nightmare states that He has numerous ladies to carry his bags. Inappropriately, he made a comment about her backside, suggesting that she had too much baggage for him.
The inappropriate and disrespectful behavior of Cody Rhodes annoyed Trinity and he moved to AJ Lee for kissing. Cody Rhodes possessing a white image laughed at the woman after disrespecting her. Body shaming a woman is extremely disrespectful and makes Trinity uncomfortable. This Cody story is before exchanging vows with Brandi Rhodes.
Trinity had an incredible career in WWE and Cody Rhodes is still on the line. Cody Rhodes is back on WWE after resigning from AEW. Cody Rhodes is married to Brandi Rhodes. On the other hand, Trinity(Naomi) is married to Jimmy Uso, former WWE Undisputed Tag Team champion. Cody Rhodes is currently in conflict with Brick Lesnar at SummerSlam this will be their third faceoff. Back to the topic, it is very unprofessional to comment on a woman the way American Nightmare did. The position he is in today is unexpected and he can do so.
Trinity is married to Jimmy Uso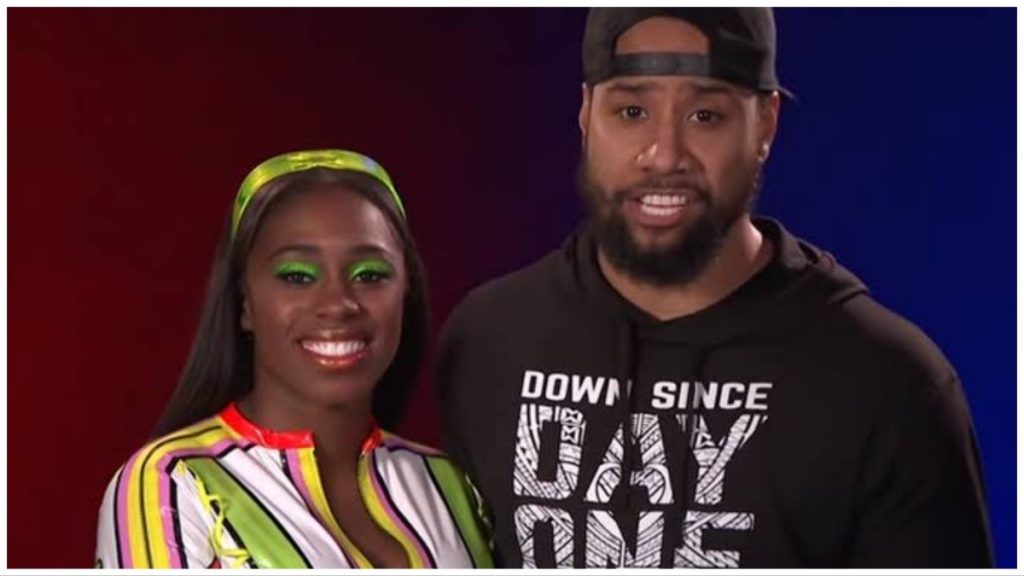 Trinity and Jimmy Uso met in developmental after joining the Stamford-based company in 2009. They dated for a few years before getting married in January 2014. Jimmy Uso continues to compete in WWE, but Trinity made the decision to walk out during an episode of Monday Night RAW in May 2022. Her departure from the company was officially confirmed several months later. In April of last year, the 35-year-old made her debut in IMPACT Wrestling. Trinity recently achieved a significant milestone by capturing the Impact Knockouts World Championship after defeating Deonna Purrazzo at Slammiversary. Trinity states, she is not willing to be in ring anymore.
Cody Rhodes is married to Brandi Rhodes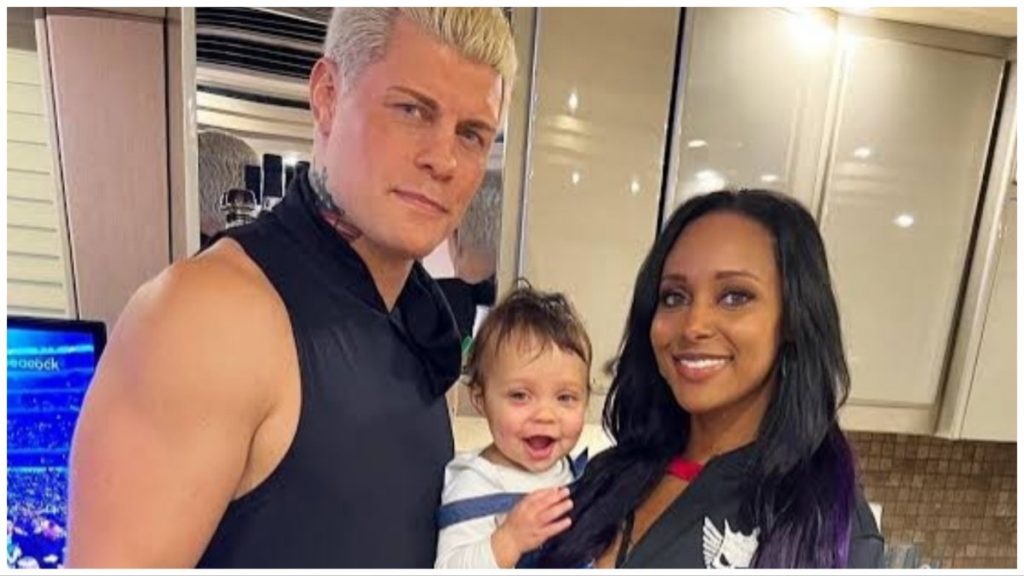 Cody and Brandi were involved with WWE at the time that they met and began dating. Rhodes was wrestling under his Stardust persona while Brandi was a ring announcer named Eden. Brandi was initially hesitant to hang out with Cody due to the work environment, but eventually agreed after about a month. They ended up spending everyday together after that.
Read Next:
Add Howdy Sports to your Google News feed.