Brock Lesnar made his return to WWE recently laying out Cody Rhodes and continuing their rivalry. Apart from his return, a video of Lesnar playing with a young fan also went viral on social media.
Cody Rhodes looked on to go for the World Heavyweight Championship just when Brock Lesnar made his expected return. Cody was laying out a challenge to The Beast for weeks until finally, he showed up this week.
A video of Lesnar playing around with a young fan went viral on the internet. In the video, Brock is seen giving his cowboy hat to the young fan acting as a face. The young fan is also seen smiling at Brock and enjoying the moment.
Soon the fairytale comes to an end as Brock snatches back his hat showing his on-screen heel persona.
You can watch the interaction below :
The WWE universe seemed to enjoy this short interaction and were shocked to see how politely Brock interacted with the young fan at first. Former UFC athlete, Brock has always been an explosive beast with minimum fan interactions so it is always a big deal to watch Brock playing around with the audience.
Brock Lesnar vs. Cody Rhodes saga finally ends?
Brock Lesnar and Cody Rhodes have met two times inside the ring before, leveling their scores at 1-1.
Cody stole a victory against the beast at WWE Backlash whereas Lesnar decimated Cody in Saudi Arabia at the Night of Champions. Both put up a breathtaking matchup in both these occurrences. The viewership skyrocketed in both the PLEs.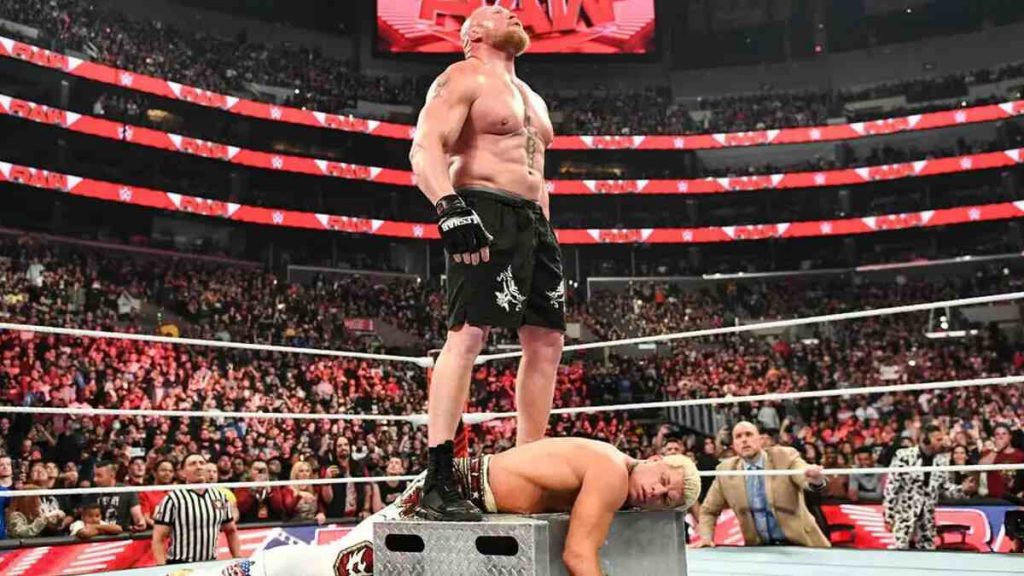 While according to many reports, Brock was supposedly scheduled to return at Money in the Bank. However, he was later called off and their decider match was canceled.
He made his return to RAW this week and destroyed Cody signaling another and maybe final match between the two rivals.
The last match between Brock and Cody might happen at SummerSlam, putting an end to this rivalry. It promises to be a tough one as SummerSlam has already pretty exciting bouts under its belt this year.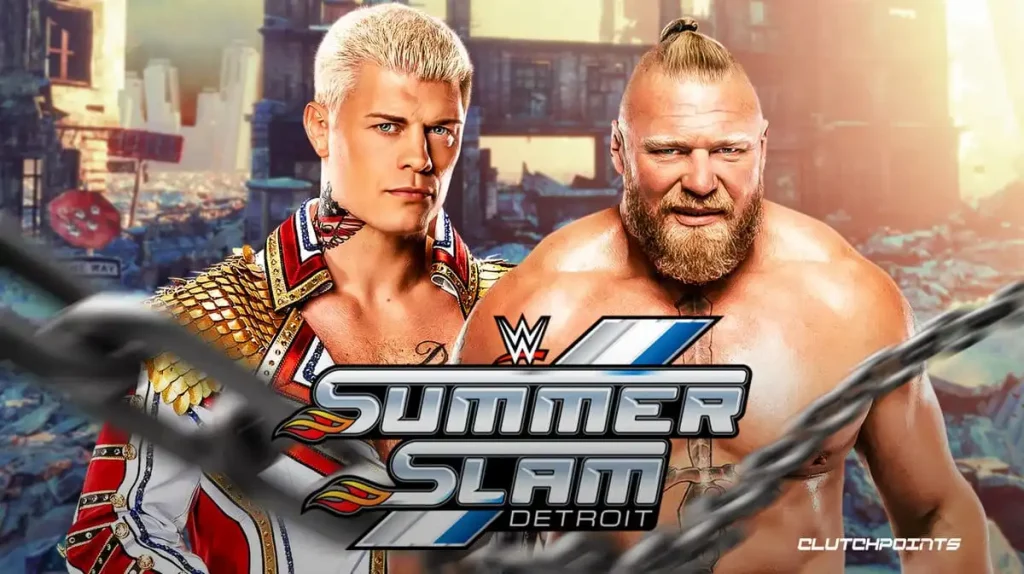 Read Next:
Add Howdy Sports to your Google News feed.