Becky Lynch recently expressed her desire to main event WrestleMania one more time. The Man also shared her wrestling bucket list and how she handles the creative process in WWE.
Becky Lynch is surely one of the top females ever to step foot inside the WWE ring. She has achieved a lot while being in the company and looks to add more achievements to her arsenal.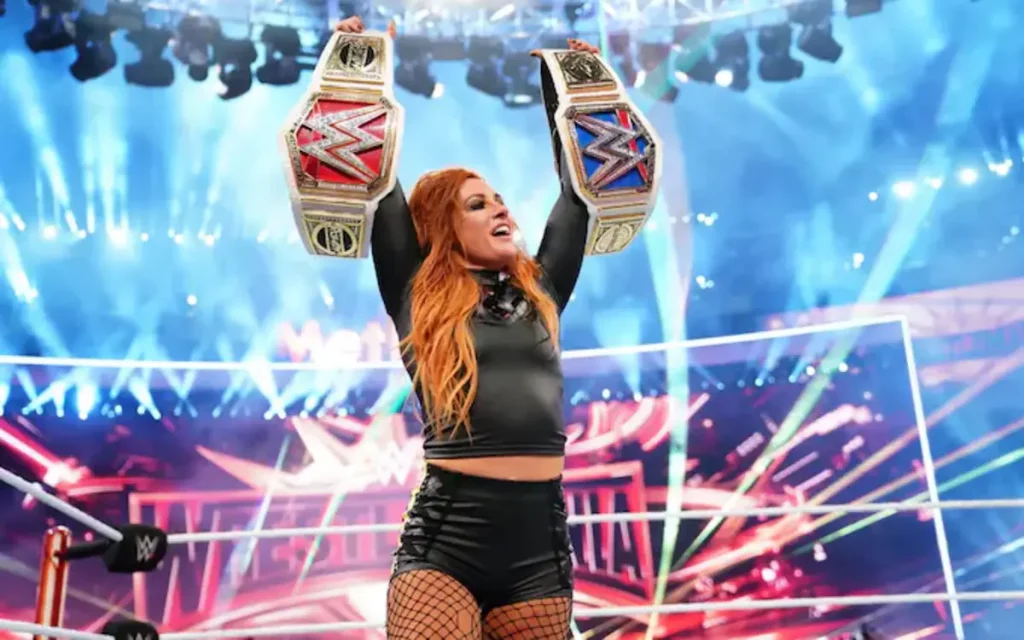 During a recent interview with Cosmopolitan UK, Becky Lynch talked about her wrestling bucket list. Lynch revealed her goals and what she wants to achieve after having such an illustrious career in WWE.
Becky Lynch is the only woman to win a WrestleMania main event and hold the RAW and SmackDown Women's championship at the same time.
Apart from her championship wins, Becky has uplifted the women's division by delivering some of the most exciting matches and feuds throughout her career.
The Man is still not satisfied as during the interview, Becky admitted her desire to main event WrestleMania Night 2 in the near future.
"WrestleMania has a new format, it is two nights. So it would be nice to be the first woman to main-event the second night of WrestleMania."
Becky has already main evented WrestleMania in 2019 winning the bout defeating Charlotte Flair and Ronda Rousey. WrestleMania 35 was also the last one-night WrestleMania before becoming a two-night event.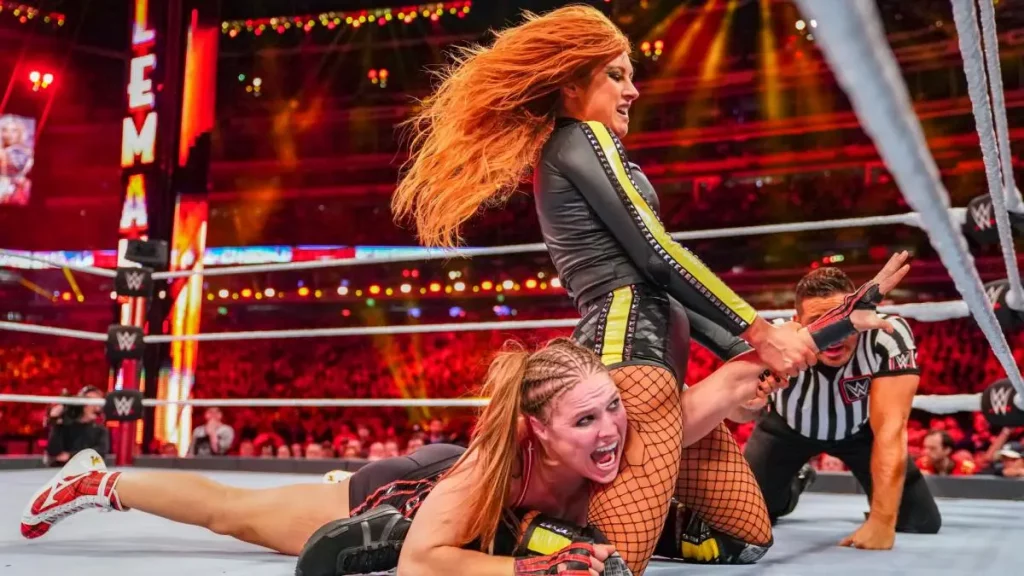 Lynch also expressed her desire to win the new women's titles introduced recently and become the only woman to do so.
Now we've got new women's titles, so I want to win both of them,".
Becky Lynch on her current approach to WWE Creative
Becky has already developed into a mega star giving her proper control over her storylines on which Becky had an interesting take.
During the interview, Becky admitted that she used to hang on her ideas during any feud but now she has a different approach to her storylines.
Becky looks to make anything as good as possible given to her by the creative. She used to provide her input heavily and wanted to progress the storyline the way she wants. With her new approach, Becky further admitted how she takes everything positively.
'I want my ideas to go exactly my way,' and if they didn't go my way, I would be in a bad mood all day. Instead of doing that, now, I will take whatever creative is given to me, and I will say okay, well whether I like this or not. 'Can we change this? Okay, we can't. Great. How do I make this the best it can possibly be?'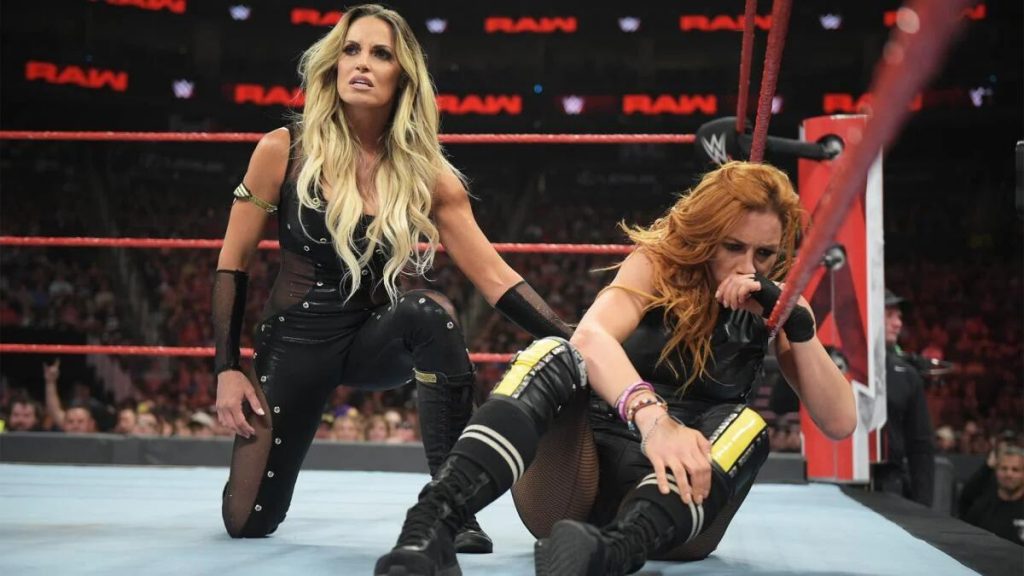 Lynch is currently involved in a storyline with Trish Stratus which might have its climax at SummerSlam next month.
With the duo already having a feud for a couple of months, SummerSlam might be the final nail in the coffin to end this rivalry completely.
Read Next:
Add Howdy Sports to your Google News feed.