Stone Cold Steve Austin is the biggest name to ever lace shoes in the WWE ring. Steve Austin has been a part of various highly anticipated and loved storylines. Recently, Biography a YouTube channel released a Documentary of Austin named 'Stone Cold Steve Austin'. In which we can see Austin talking about his character and the process. In the documentary, Steve Austin talks about his character and how he took some inspiration from Darth Vader in Star Wars.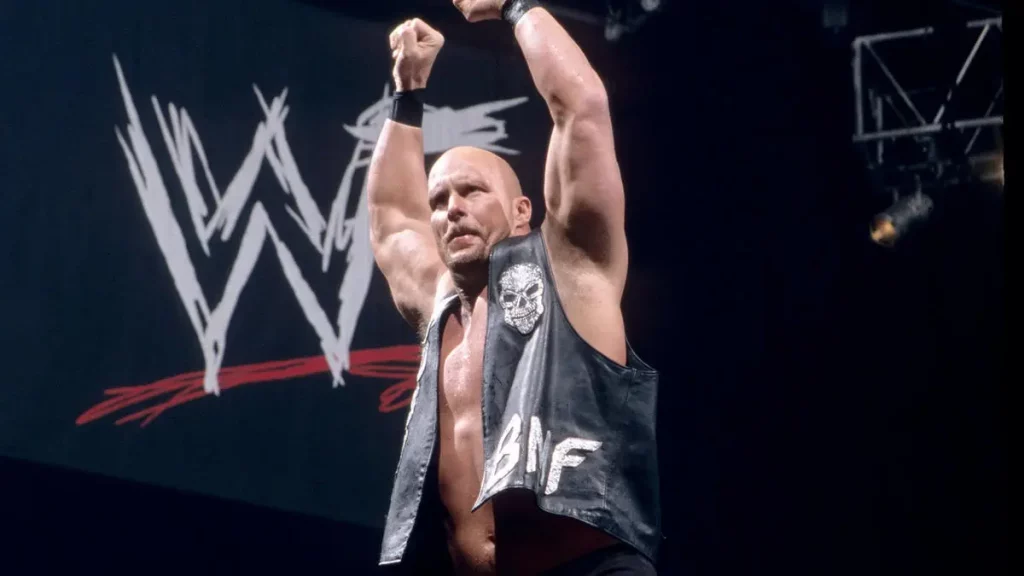 A lot of WWE wrestlers themselves have grown up idolizing Austin. Austin was also the wrestler who ran WCW out of business. In his documentary we can Steve Austin talks about several aspects of his wrestling career.
Talking about the invention of the Stone Cold Steve Austin character, Steve started off by stating how much he hated the Ringmaster gimmick that he was doing at that time in WWE. He said that once when he was sitting in his car he watched a special on HBO about The Iceman Tapes. Austin said that's what inspired his Stone Cold character. He pitched it to Vince and was presented with a lot of odd names by the creative.
Steve added at the same time his wife gave him tea. And exclaimed at him to drink the tea before it gets Stone Cold. Steve said his wife gave him his name Stone Cold Steve Austin. Talking about the wardrobe, Steve Austin said he took inspiration from the Darth Vader character. And as a result, he started wearing dark boots and dark colored wardrobe in the ring. He said he wanted to look menacing and dangerous. And as a result, he went on to buzz all his hair from the head and kept a goatee, which then started to associate with his character.
Stone Cold Steve Austin on His Neck Injury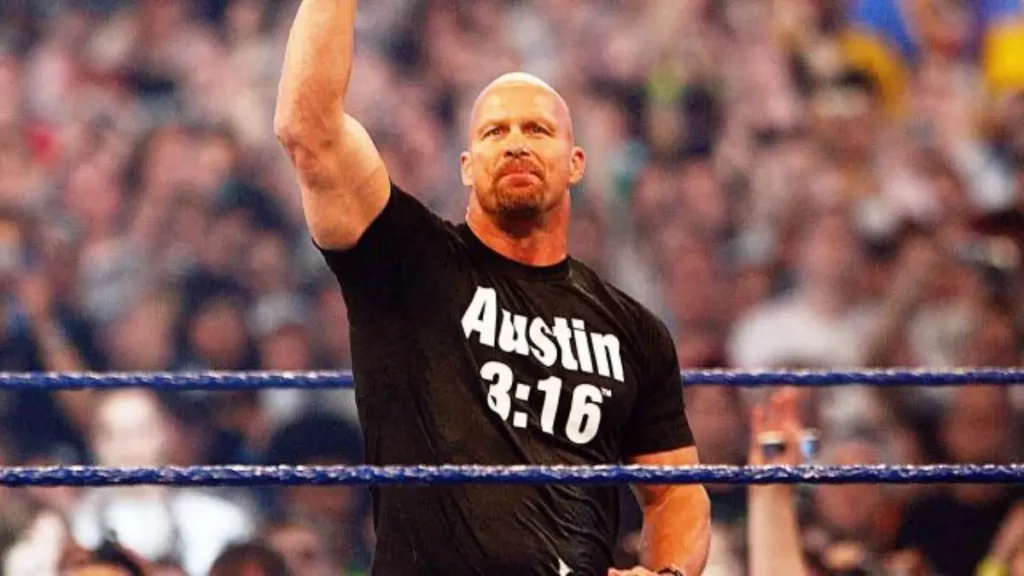 Steve Austin was at the peak of his wrestling career in the late 90s. No one could come close to his stardom at that time. But it all changed on August 3, 1997, when Austin faced Owen Hart for the Intercontinental Championship. Austin in the documentary said that he and Owen were going to have a hell of a match, where Owen would end up hitting him with the piledriver on his thighs rather than on the knees. Austin added that Owen was adamant and he believed Owen and that they went on to perform the move.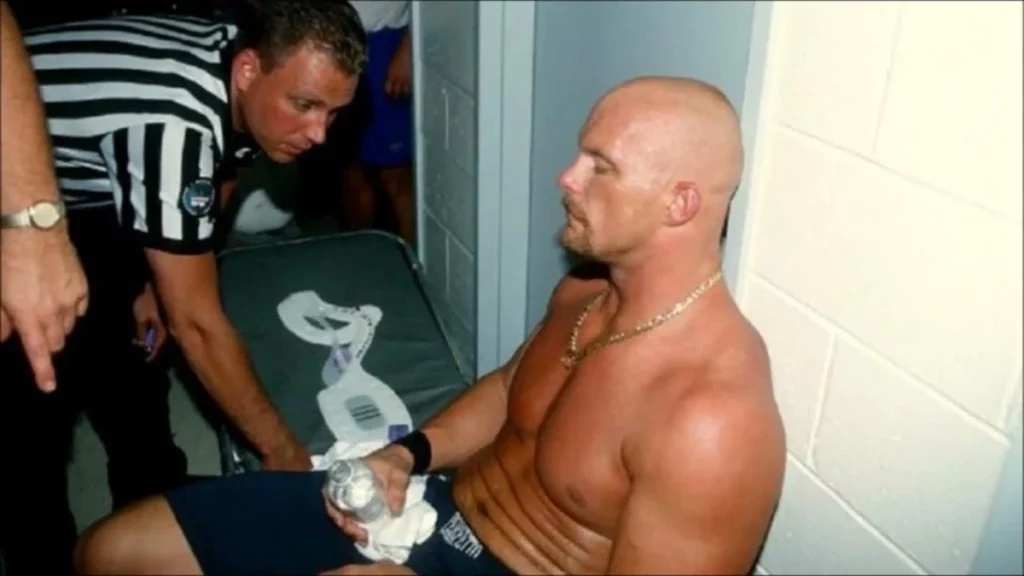 Steve said as soon as he hit the piledriver it felt like someone has hit him with a big gong to his skull. He said he was paralyzed and couldn't move. Austin then signaled him for a roll-up and eventually pin him for the win. He then came backstage with the help of referees as he was numb below the hip. Luckily he didn't break his neck but bruised his spinal cord. This affected Steve's career to great lengths. As Steve's in-ring career got short of 4-5 years because of this neck injury.
Read Next :
Add Howdy Sports to your Google News feed.