"Stone Cold" Steve Austin is one of the most popular wrestlers in the world of professional wrestling. Although he wasn't initially popular during his run in WWE, he eventually got over with fans at King of the Ring in 1996.
After winning the tournament, The Texas Rattlesnake coined the term Austin 3:16 in an infamous interview. It quickly became so famous, that Austin got nearly 7 or 8 figure royalty from his merchandise sales.
Considering how Austin's popularity skyrocketed at the time, it's certainly believable that his merchandise gathered such a huge amount of money. After the night of the tournament, almost every fan wore his T-shirt which said "Austin 3:16". The sales for the T-shirt were through the roof.
Speaking with Jimmy Traina of the SI Media Podcast, Steve Austin revealed that he made 8 figures from that single T-shirt alone. He said the following in the interview:
"I don't know how much. I mean, it's definitely seven figures, probably eight figures now. In WWE you get your royalty checks every quarter", said Austin.
He also went on to say how initially his royalty checks didn't reflect his T-shirt sales. So he went to Vince McMahon to strike a better deal after seeing how well his shirts were being sold out. McMahon agreed and suggested a good enough deal with Austin. When it was time for the royalty checks in that quarter, McMahon came and personally delivered the check to Austin. Apparently, the sales were so impressive that McMahon felt the need to hand deliver it to The Rattlesnake.
Steve Austin reflects on Roman Reigns' 1000-day title reign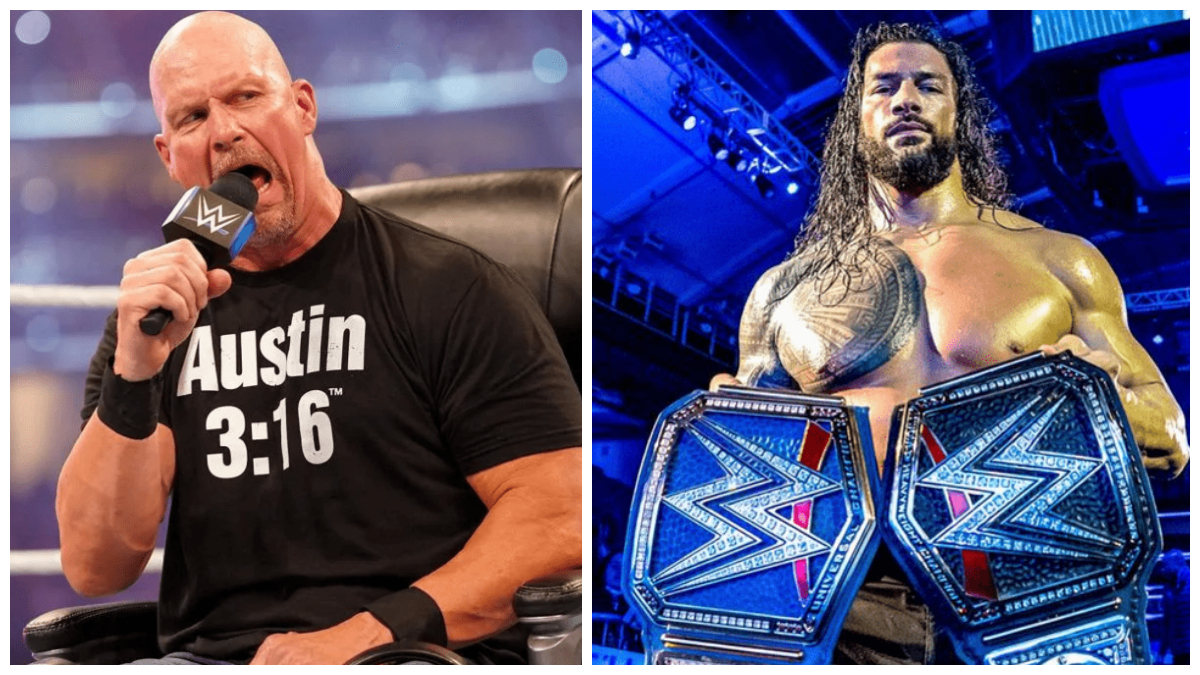 Roman Reigns has been the Universal Champion for over 3 years now, and he recently surpassed 1000 days as champion. Even though some people dislike the fact that Reigns held on to the championship for over 3 years, Steve Austin landed heavy praise upon The Tribal Chief for this accomplishment.
Austin personally believes that the WrestleMania 39 finish with Reigns defeating Cody Rhodes was the right move. He believes that there is "something special" about Roman Reigns. According to Austin, Reigns was really struggling as a singles competitor when The Shield disbanded as "WWE was writing him some bad stuff". Once he was allowed to find himself as a superstar, he evolved into a whole different character and is right now, "one of the hottest things in the business".
Read More:
Add Howdy Sports to your Google News feed.