Seth Rollins and Roman Reigns both are undoubtedly the generational defining wrestlers of the current WWE era. Former Shield members have nothing but respect for each other. In the Impaulsive Podcast with Logan Paul, Seth Rollins talks about the professional wrestling business and his career. In the same podcast, Seth Rollins also raves about Roman Reigns and Bloodline Storyline.
Seth Rollins recently was seen in the Impaulsive Podcast hosted by Logan Paul, where he talked about several wrestling-related topics. Speaking about Bloodline and Roman Reigns, Seth Rollins said that Roman really found his groove in the Tribal Chief character. He said Roman was still learning when he was in the Shield. But when he got out on his own, Roman couldn't figure out what exactly he want to be.
Rollins added that WWE saw Roman in a certain way and that didn't align with what his personality is and what he was looking for. Seth said that the year 2020 offered WWE an opportunity to do things that may not normally do. This was the time when they had a chance to play with their characters and take some risks. And the same happened when Roman turned heel for the first time in his career.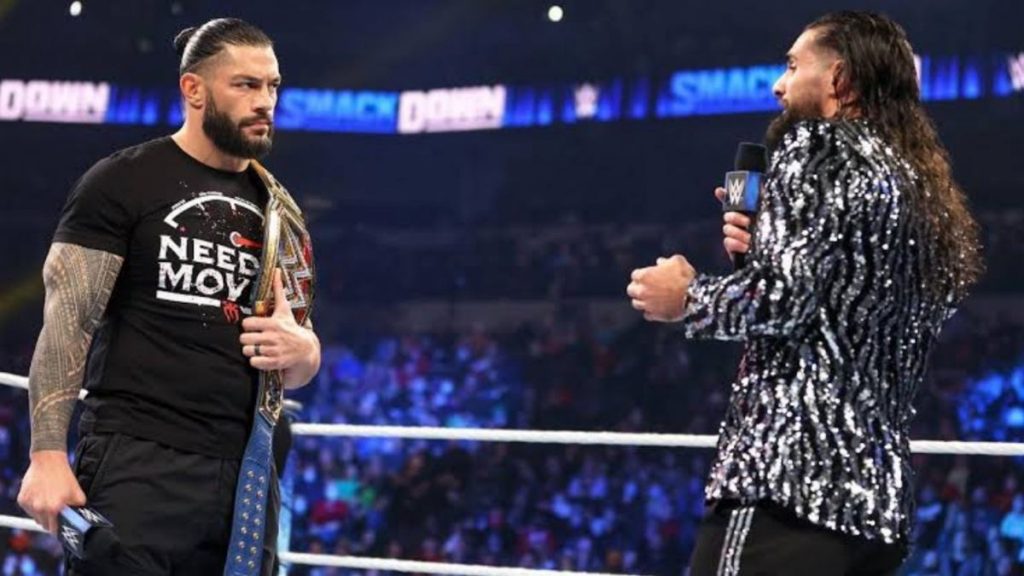 Seth added that this then culminated in one of the best things for the wrestling business as well as in terms of the story arc of what Bloodline and Roman Reigns have been in the past few years. He added the sheer magnitude of the Bloodline storyline is virtually unmatched in the wrestling industry. It is because of several reasons such as injuries and the crowd not jiving into what they are doing.
He added that to consistently tell a very logic-based, emotion-based story for years on episodic television is huge. Seth while comparing the Bloodline with Game of Thrones said that Game of Thrones tells the story in ten episodes over a year. But The Bloodline storyline consisting of the likes of Roman Reigns, Sami Zayn, Solo Siko, and The Usos did the same thing for years every single week is just wild. He also added that you can deny anything else about Roman but can't deny how incredible he is at what he does.
Seth Rollins on Injuries and Surgeries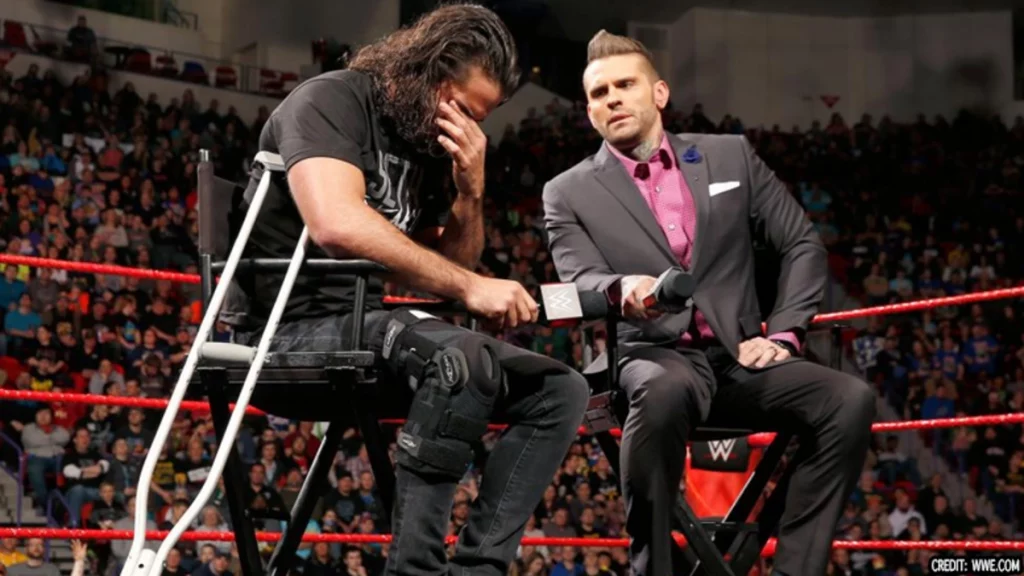 Seth Rollins has had a fair share of injuries in his career. One of the biggest injuries that forced him to relinquish the WWE title was a knee injury during a live event. Since then Rollins has not suffered with any such career-altering injury.
Talking in Impaulsive Podcast Rollins said that he is trying to just change his training based on how he feels. He said that he is facing constant injury. Seth said that his knees have been bugging him since before WrestleMania. Rollins added that he is having issues with his neck acting up. And that his lower back has been at him since 2019. He concluded by saying that he probably should get some surgery on that. But he is trying to just do whatever he can to make sure he doesn't need it. Because he also has a couple of stress fractures back there.
Read Next :
Add Howdy Sports to your Google News feed.