Roman Reigns is currently the biggest superstar of WWE. Roman Reigns and his Bloodline Storyline have dominated WWE television for years. This week on SummerSlam, Reigns is set to defend his Undisputed Universal Championship against his own cousin Jey Uso in a Tribal Combat match. The hype for the match is top-notch. Now Roman Reigns in an interview with ESPN First Take revealed what SummerSlam Main Event truly means to him and his family.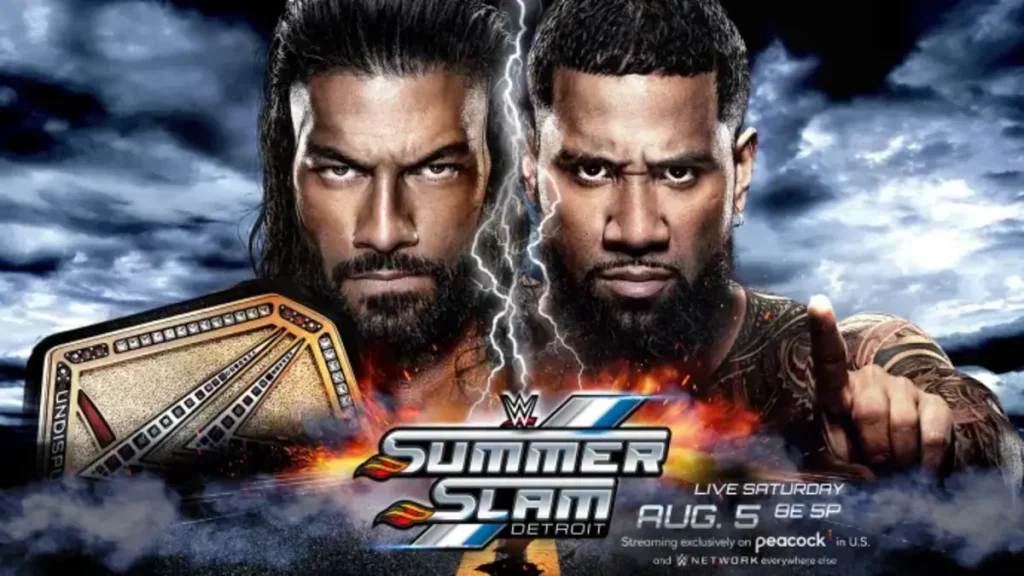 Roman Reigns has been the face of the company for about a decade now. In this period he won several titles and golds and main-evented Wrestlemania more than five times. But WWE fans started acknowledging him for his character as a Tribal Chief. The bloodline storyline made Reigns connect with the fans, which was missing in the past years. Roman's run as a Tribal Chief has been some of the best work of his career and the industry. Bloodline storyline dominated WWE television as well as the sports entertainment industry.
The Bloodline disintegrated when Jey finally decided to side with his brother Jimmy. The civil between the Bloodline was years in the making and is also the most captivating storyline currently present on WWE television. The storyline is an amazing turn as Reigns is set to defend his Undisputed Championship against his own cousin Jey.
While talking about the importance of what the SummerSlam Event truly means to him, Roman in an ESPN interview said, "It's another opportunity to push that gap between me and everybody else. This something I have been doing for a long time, but what makes it so special lately is that I have my entire family surrounding me, to be able to bring everybody up, to lift everybody up to that level, I think what's makes this so special."
Roman Reigns on Facing Jey Uso at SummerSlam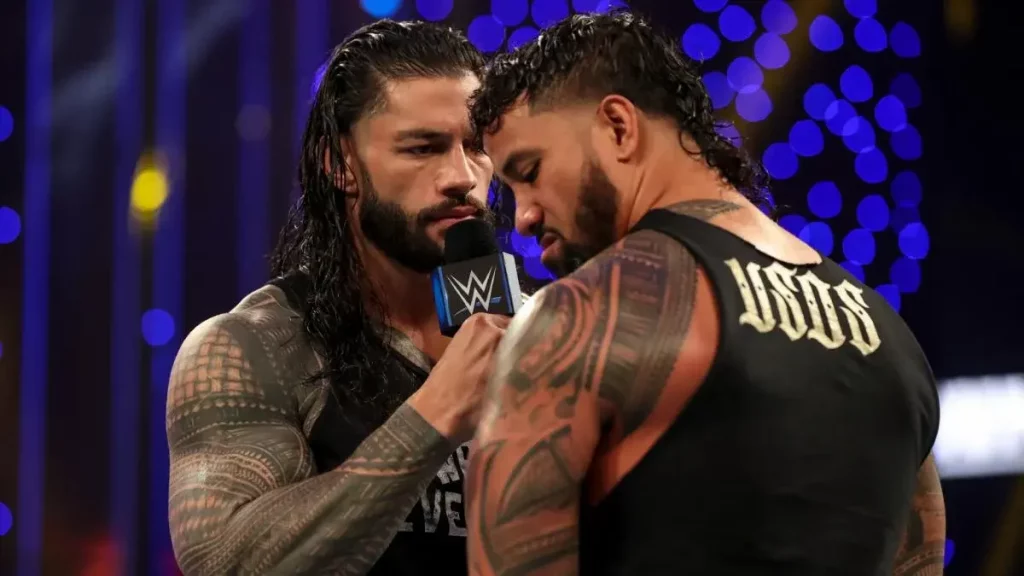 A big match is announced for the SummerSlam that will take place this week in Detroit. Roman Reigns is set to defend his Undisputed Universal Championship against Jey Uso in the main event of SummerSlam. This match undoubtedly is one of the most anticipated matches in the whole SummerSlam match card. Jey has already pinned Roman at the MITB PLE, becoming the first person to do so in 3.5 years. This certainly creates excitement within the fans as anything could happen at the show.
Reigns in an Interview with ESPN was asked about his feelings facing his own cousin at the main event of the SummerSlam. To which Roman said that in a perfect world, Jey is on his side making sure that nothing changes and that they continue to rule the world. He added that Jey is selfish, like any friend or family member who he helped out too much, and then it goes to his head. Reigns said that Jey has gone to the level he is not quite used to. And that now he wants to covet it and take it.
Reigns said that nothing such is going to happen as he is the head of the table. He is the leader of the Bloodline and he has the vision to take it forward not Jey.
Read Next :
Add Howdy Sports to your Google News feed.