Commentary in the world of sports entertainment is not as easy as the pros make it seem. One heavily underrated commentator in WWE would be Michael Cole, who was recently praised by a WWE Hall of Famer.
Michael Cole has been with WWE for a long time, with a career spanning over 26 years. Although he was involved in some in-ring competitions for a while, he has mostly done commentary and backstage interviews. Cole was earlier criticized for lacking commentary skills. Now that he doesn't have Vince McMahon giving him instructions for every comment, Cole has developed into a much better commentator, so much so that Hall of Famer Road Dogg has called him the "Jim Ross of this generation".
Speaking on his Oh…You Didn't Know podcast, Road Dogg heavily praised Michael Cole, calling him the "voice of WWE". He also compares him to Jim Ross, one of the most legendary WWE commentators.
These days, Michael Cole is receiving positive responses from fans, who are admiring his work more. He is a veteran commentator who has definitely elevated WWE to a greater level with his commentary. Cole established himself as the lead announcer when he returned to SmackDown in 2019.
He recently became even more loved due to his commentary on the Rey vs Dominik Mysterio feud, where fans felt Cole brought even more emotions into the rivalry. He currently leads the commentary on SmackDown with Wade Barrett, also having worked with Pat McAfee in the past few months.
Michael Cole talks about retiring from WWE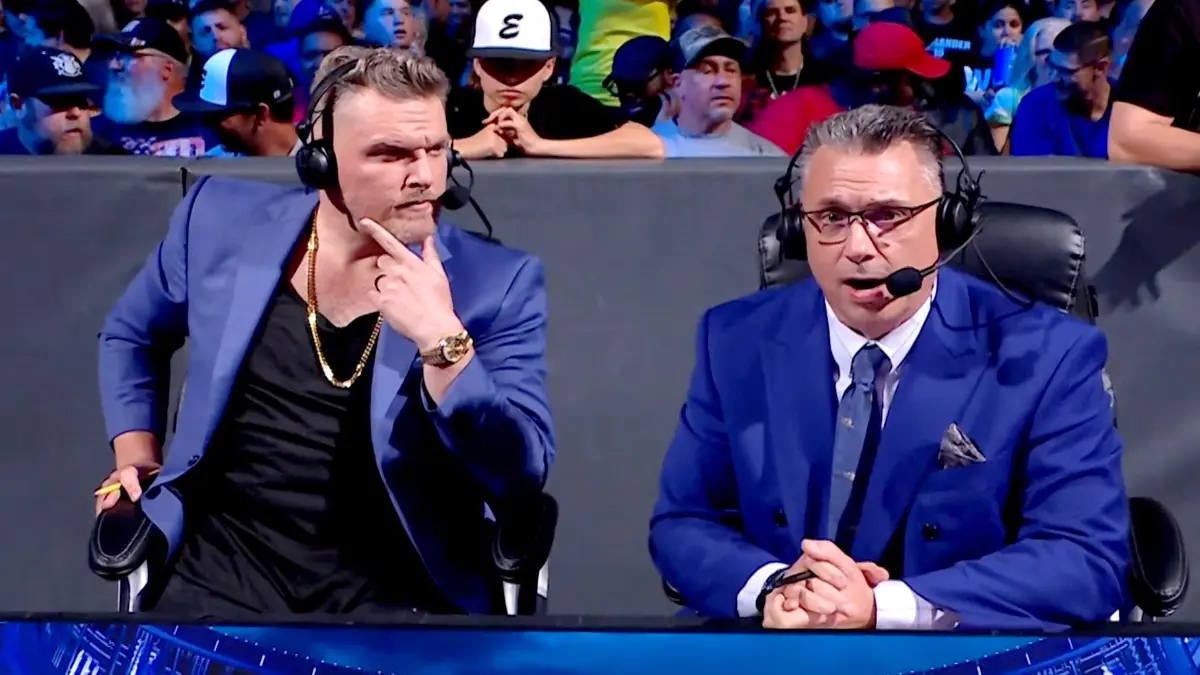 Appearing on The Pat McAfee Show, Michael Cole talked about when he is going to retire from WWE.
"Oh, well, I'm gonna have to stop or else," Michael Cole said. "I'm gonna be married 30 years, so if I want it to last longer than that, I'm probably going to have to stop at some point. But no, it won't be anytime soon. I still got a lot of work to do with this company. I mean, there's still a lot of stuff to do. Still a lot of shows to call. I told somebody that I would — you know, I'm 56 now, so 60 sounds like a pretty good age to maybe slow down a little bit."
Michael Cole has had a remarkable career in the company. He has a win over Jerry "The King" Lawler at WrestleMania 27. Although the match is not at all fondly remembered by fans, Cole got the win over Lawler after a controversial decision. Originally Lawler won the match, but the decision was reversed due to some reason.
It looks like Cole is going to stick around for 4 or more years in WWE, which might be good news for fans.
Read Next:
Add Howdy Sports to your Google News feed.