Trish Stratus and Lita created history when they headlined RAW, but some superstars were furious at the decision. Jim Ross recalls the whole incident about the main event during his podcast.
Lita and Trish Stratus are surely two top-tier female wrestlers of all time. They have accomplished a lot in the business and look to prove themselves the best to this very day. They uplifted the women's division of the WWE when there were no supporters and viewers for women's wrestling. The list of accomplishments for both of these legends can go on forever.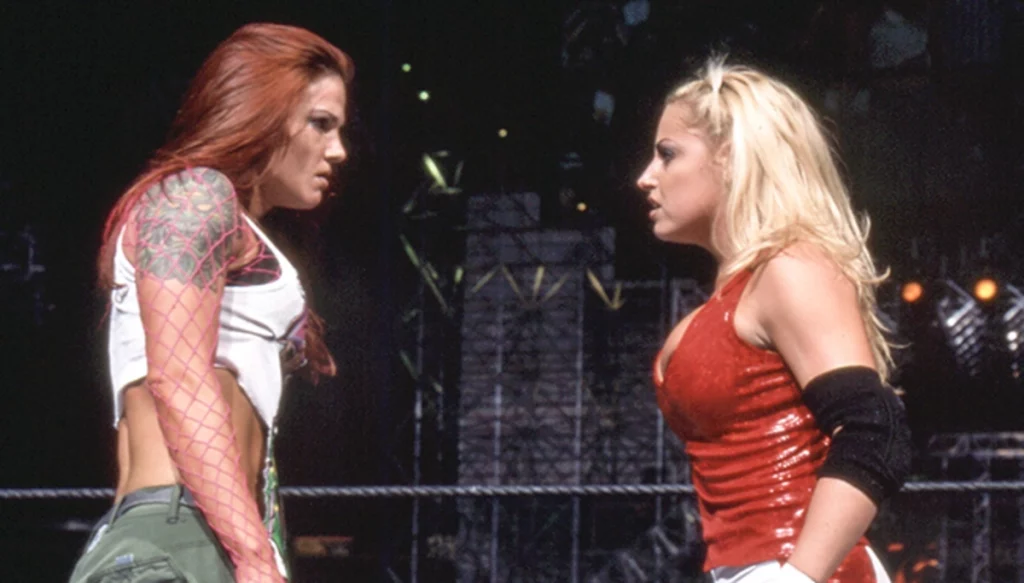 Another huge accomplishment was made when they headlined RAW for the first time in 2004. Lita and Trish Stratus became the first two women to main event WWE RAW for the first time in 2004. Though this was a huge step in women's evolution, some wrestlers were furious with the decision.
Jim Ross recently revealed in his Grilling JR podcast that was many pissed-off personalities backstage upon hearing about this match. JR stated that people behind were furious upon hearing the news that women would main event WWE's flagship show.
"They weren't on top of anybody's list, they weren't five-star prospects, and they had not become superstars in the Indies. They were the first females to main event Raw, which I thought was great."
Ross also imitated a wrestler's reaction quoting, "What the hell is going on here?". JR further praised the two women and the success they had in WWE.
Trish Stratus and Lita main evented RAW in 2004
The clash between Trish and Lita on RAW back in 2004 was a huge milestone for both women. They broke barriers surrounding women's wrestling and proved to be a huge draw.
The match itself opened a lot of opportunities for women in WWE. Later on, WWE created a separate women's division that was keen on perfection rather than showing off. This match also is a huge part of the women's revolution in WWE creating a platform for women to showcase their skills in the ring.
Read Next:
Add Howdy Sports to your Google News feed.