The video of Jimmy Uso super-kicking Roman Reigns at Night of Champions brought in over 10 million views on social media. And the Bloodline segment on SmackDown, which featured the aftermath of that betrayal brought in even more views.
At Night of Champions, Jimmy Uso decided that he had enough of Reigns' abuse and finally fought back. It was a groundbreaking moment for a storyline that has been running for 3 years. As expected, the excitement for the aftermath of the betrayal was all-time high as millions of fans were waiting for how the storyline would progress further.
On this week's SmackDown, one of the most dominant stables in WWE, The Bloodline officially came to an end. The tension within the group has been building up since WrestleMania 39, and it finally came to a conclusion at Night of Champions. Tired of being pushed around and abused by Roman Reigns, Jimmy Uso snapped and hit Reigns with two consecutive superkicks.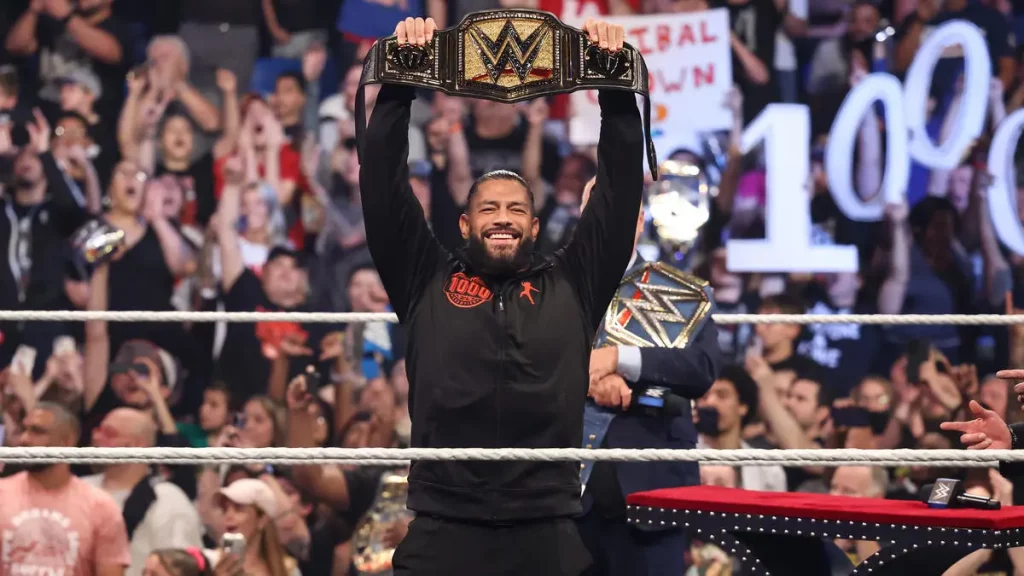 Roman Reigns celebrated 1000 days as the Universal Champion on SmackDown this week. Triple H presented a brand new Undisputed Universal Championship to Reigns. In the closing moments of the segment, The Usos came out. Things got heated between Jimmy and Reigns, and for a moment, it looked like Solo Sikoa would choose his brothers instead of The Tribal Chief. However, in a shocking turn of events, the Enforcer laid out Jimmy with a Samoan Spike. At the end of the segment, Reigns walked out with Paul Heyman and Solo Sikoa by his side.
This segment got the biggest reaction of the night. It also garnered over 18.1 million views on social media in under 12 hours. It's an incredible feat in modern-day wrestling. The Bloodline storyline is without a doubt, the greatest modern-day storyline in WWE.
Roman Reigns and Solo Sikoa break silence after Bloodline implosion on SmackDown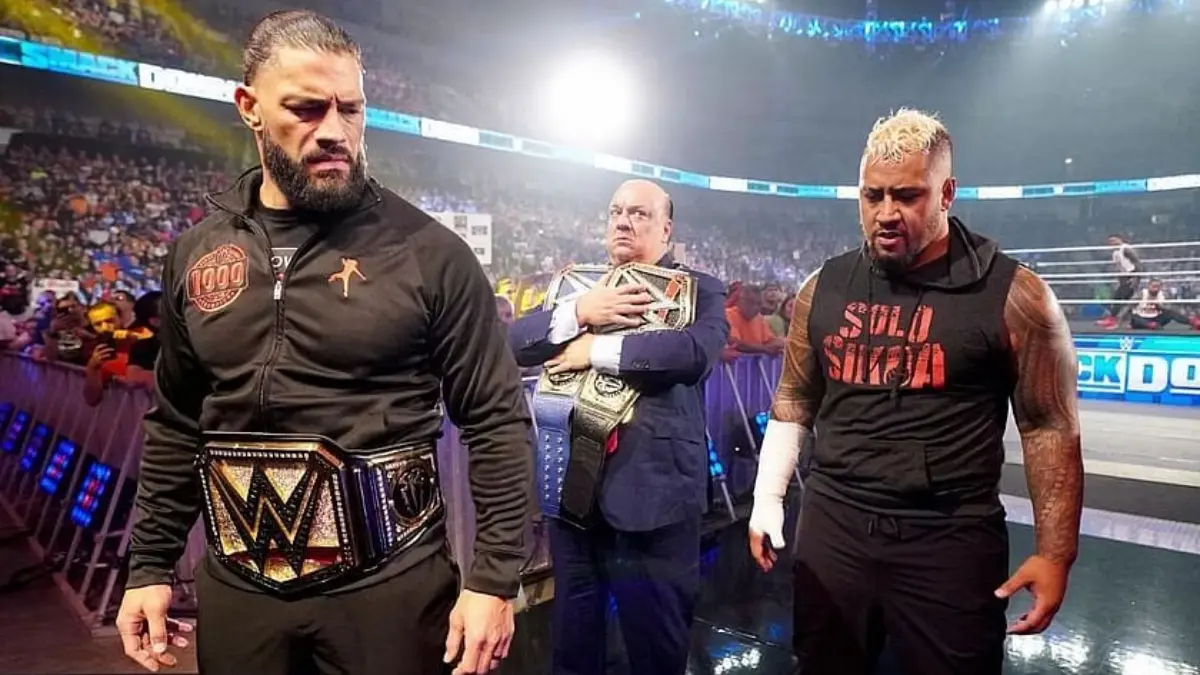 After the cracks in The Bloodline solidified this week on SmackDown, Roman Reigns, and Solo Sikoa respectively broke silence on social media.
It seemed like Sikoa sided with The Usos. However, that didn't last long as he attacked Jimmy and went back to the corner of The Tribal Chief. Fans actually expected him to side with his brothers instead of Reigns, as WWE has been building up some tension between Sikoa and Reigns over the past few weeks. But now, it looks like his loyalty to The Tribal Chief is more important to him than his own brothers.
Following SmackDown, Sikoa made a Tweet, where he wrote "Loyalty till the end", with a blood drop emoji. This solidifies his loyalty to Roman Reigns. Reigns, on the other hand, posted a picture of himself on Instagram with the caption, "It's lonely at the top".
Fans will have to wait and see how this storyline plays out. Stay tuned to get further updates.
Read Next:
Add Howdy Sports to your Google News feed.