The Strongest Man in the World Mark Henry recently shared his thoughts on WWE creating the World Heavyweight Championship.
Mark Henry is a former WWE star who is currently signed to AEW. He recently spoke with Muscle Man Malcolm and in the interview, he talked about his time as a former world champion and shared his thoughts on the new World Heavyweight Championship.
According to him, WWE should only have one champion that works both shows. However at the end of the day, it's up to the higher-ups. Fox wants their own champion while USA Network wants theirs.
"I really would rather there be one champion and that champion work both shows, but I know television. Fox wants their own champion and so does USA. It's about the dollar at the end of the day", said Henry.
Mark Henry further reflects on his time as a world champion. He said that he feels like he put in a lot of work that other people didn't get to see. He also gave his opinion on who should take advantage to elevate themselves at AEW Collision. According to Henry, Will Hobbs is the one to do it. He has past experience and he wants to be the champion.
Seth Rollins wins the World Heavyweight Championship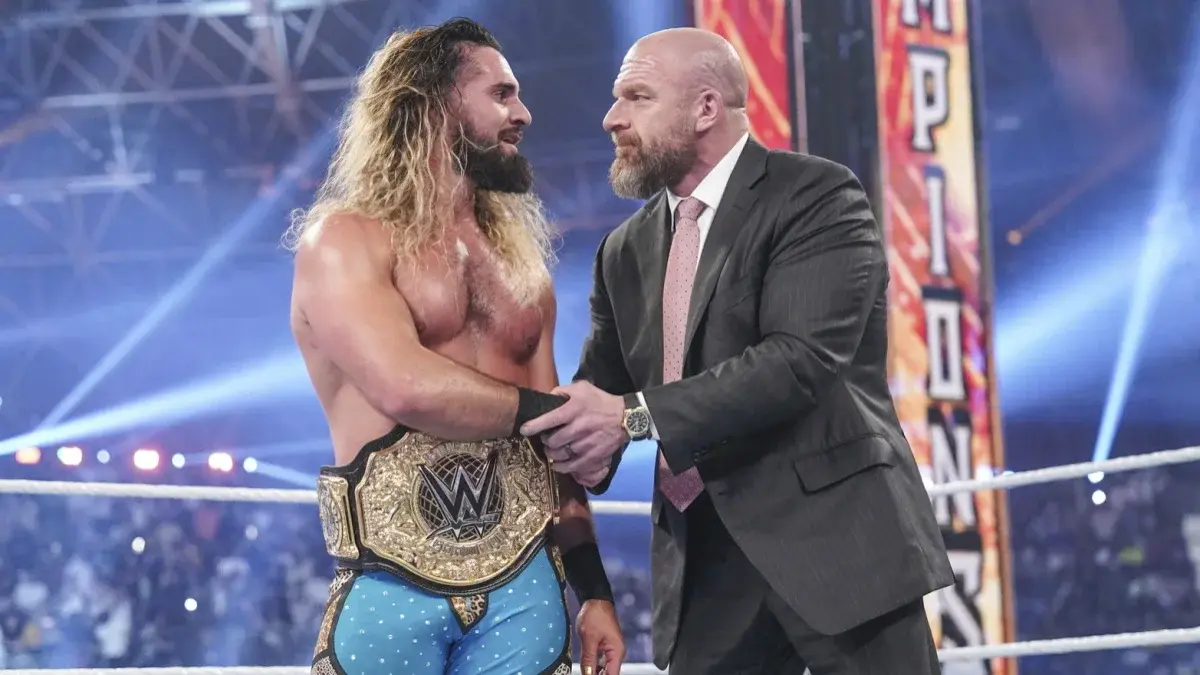 As most fans predicted, Seth Rollins walked out of Night of Champions as the champion. Rollins defeated AJ Styles that night in a hard-fought battle that night to capture the championship.
It all began a few weeks ago when a tournament was held to crown a new champion for Monday Night RAW. Seth Rollins emerged victorious in the the first two rounds of the tournament on RAW and advanced to the finals. AJ Styles also won the first two rounds of the tournament on SmackDown. Styles and Rollins finally clashed at Night of Champions to determine a new champion.
Both superstars delivered one of the best matches of the night. Their match was the opening match, which set the bar high for all of the other matches of the night. Rollins tried to play mind games with Styles early on in the match. At one point, Rollins landed badly on one knee, which gave an injury scare to fans. However, it was all to set up Styles locking in the Calf Crusher on The Visionary. Rollins managed to fight back and ended the match with a Pedigree and a Stomp to pick up the win.
Triple H came out to celebrate and officially declare Seth Rollins as the new champion of RAW. It was a truly great moment to see Rollins finally get what he deserved.
Read Next:
Add Howdy Sports to your Google News feed.