The moment that almost every fan anticipated and have been waiting for has finally happened. Jimmy Uso had enough of Roman Reigns' abuse and almost kicked his jaw off at Night of Champions!
The tension has been all-time between The Usos and Roman Reigns. It all started when they dedicated their match at WrestleMania 39, where they lost their tag titles, to Roman Reigns. The Tribal Chief wasn't all too pleased by that and began to treat The Usos coldly. When Jimmy & Jey failed to recapture the tag titles, it disappointed Reigns even more.
Over the past few weeks, WWE had hinted at a civil war between The Usos. At the PLE Backlash, things got heated between Solo Sikoa and The Usos as well. Towards the end of that match, Sikoa almost hit Jey. Afterwards, Reigns started to isolate Jimmy by favoring Jey more.
Last week in a backstage segment, things got heated between Reigns and Jimmy. Reigns told him that he would have to respect and obey him if he wants to stay in The Bloodline. That night, Sami Zayn told Reigns that The Bloodline was over, and it was all his fault. When the segment was over, Jimmy could be seen staring at Reigns with eyes full of hatred. And at Night of Champions, he finally snapped.
After they accidentally hit Solo Sikoa during their match against Sami Zayn and Kevin Owens, an enraged Roman Reigns confronted his cousins. As he was pushing them around, Jimmy finally had enough and superkicked Reigns. Even his brother Jey was stunned at that moment, who kept on shouting at him. This betrayal ended up costing Reigns and Sikoa the match as Owens and Zayn capitalized on the opportunity and hit their finishers on Sikoa and pinned him for the win.
Jey Uso breaks silence after Bloodline implosion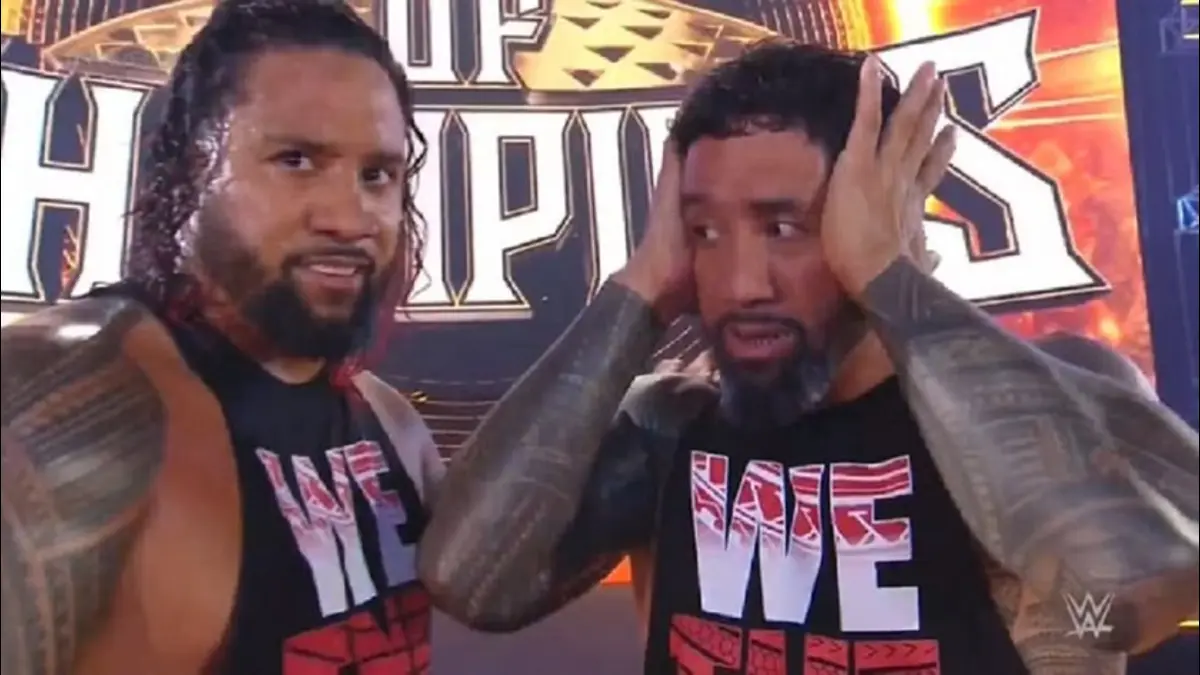 After his brother Jimmy Uso betrayed and cost Roman Reigns the tag titles, Jey Uso finally breaks his silence on the matter.
In an Instagram post where WWE shared photos of the altercation between Reigns and his cousins, Jey commented:
"Damn. Delete dis," he wrote.
It looks like Jey is still not done with The Bloodline. When Jimmy turned against Reigns, Jey was still conflicted. Based on history, it looks like he might end up picking Jimmy over anyone. It's also rumored that Roman Reigns and Solo Sikoa would face Jimmy & Jey at Money in the Bank.
Read Next:
Add Howdy Sports to your Google News feed.