At Night of Champions, Jimmy Uso finally had enough of Roman Reigns' tyranny and kicked him in the face. And apparently, the video of Jimmy's betrayal has garnered over 10.3 million views on social media in less than 24 hours.
The cracks in The Bloodline started to appear way back during the time of WrestleMania 39 when The Usos lost the tag team championships to Sami Zayn and Kevin Owens. Since then, things have only gotten worse between them.
In the main event of the night, Roman Reigns & Solo Sikoa challenged Sami Zayn & Kevin Owens for the tag championships. Roman Reigns looked to celebrate his 1000-day championship reign by adding the Tag Team championships to his collection. And things were looking pretty great for The Bloodline, until The Usos showed up.
After Reigns unintentionally speared the referee, The Usos attacked Owens on the ringside with a superkick. As they tried to do the same with Zayn, they accidentally hit Solo Sikoa instead. This infuriated Roman Reigns, who walked up to them and shoved them.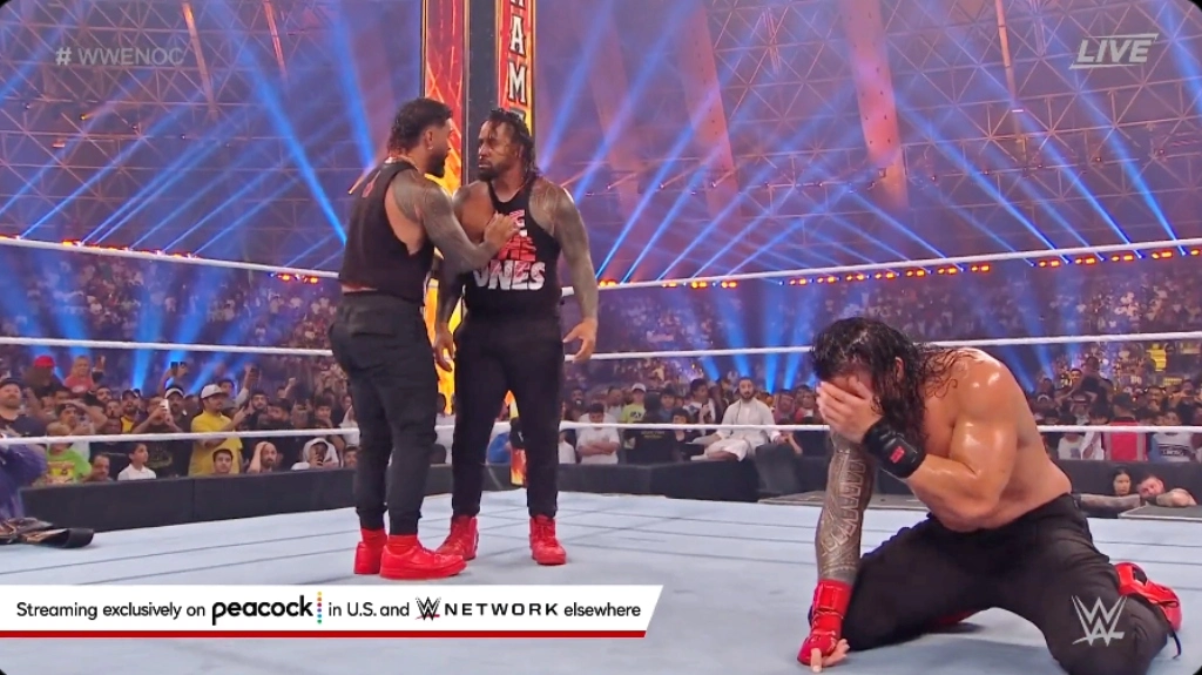 It seemed like Jimmy finally had enough of Reigns' abuse and hit him in the jaw with a superkick. Meanwhile Jey was at first too stunned to say anything. As he started yelling at him, Jimmy told him that he had finally done what Jey should have done long ago. Then he kicked Reigns again as he started to get up. This ended up costing Reigns and Sikoa the match as Owens and Zayn capitalized by hitting Sikoa with The Stunner and the Helluva Kick to retain their titles.
According to WrestleVotes, the video of Jimmy kicking Roman Reigns has gathered over 10.3 million views in less than 24 hours. It has been viewed across various social media platforms.
How did The Bloodline react to Jimmy Uso's betrayal?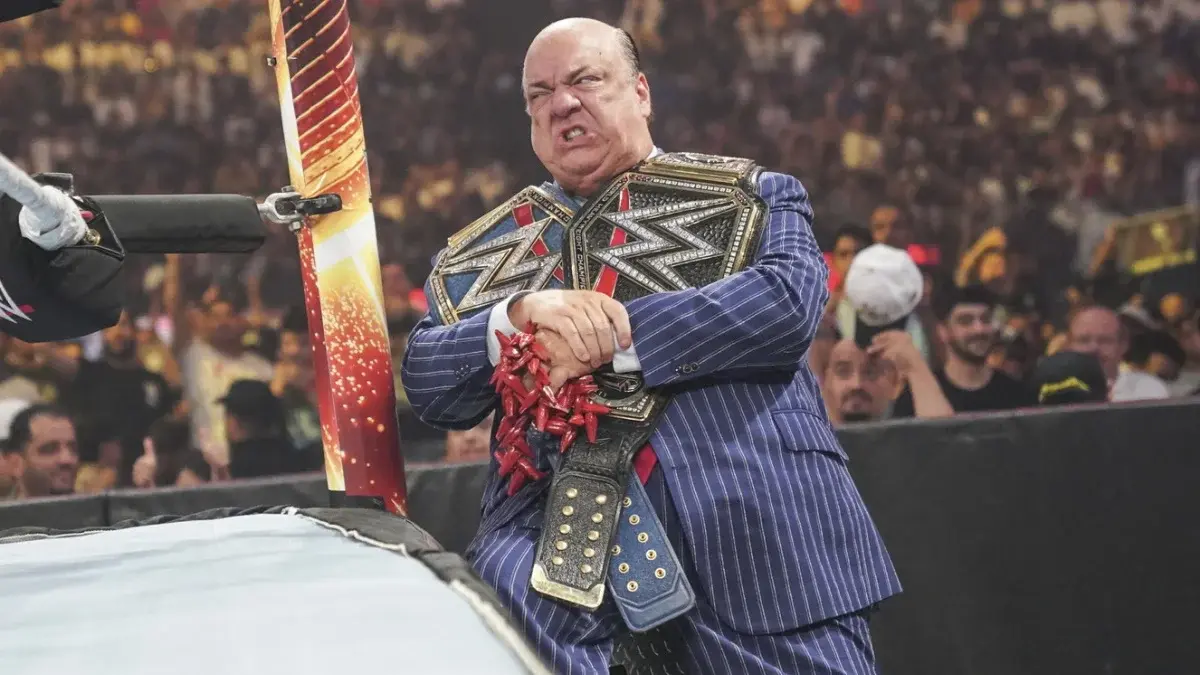 The entire WWE Universe was shocked and erupted in a huge pop as Jimmy superkicked Roman Reigns. Although Reigns has been quiet ever since that night, Paul Paul Heyman and Rikishi addressed the issue on Twitter.
Heyman just included in his post that The Tribal Chief, Solo Sikoa and he were flying back home after the event. He also said that they would address the issue Friday night on SmackDown. On the other hand, The Usos' father, Rikishi also shared his thoughts on the betrayal.
It looks like we will have to wait till Friday Night to see how the whole thing plays out. Fans are waiting eagerly for this week's SmackDown to see whether The Usos are done with The Bloodline for good.
Read Next:
Add Howdy Sports to your Google News feed.