Vince McMahon truly respects the wrestling business and knows how to perfectly execute a wrestling show. Kurt Angle is also influenced by the vibe Vince McMahon offers around acknowledging him as a true businessman.
Kurt Angle is undoubtedly one of the most consistent performers in WWE and has delivered each time. Whether it is the Attitude Era or the Ruthless Aggression Era, Angle has never failed to put up a show. During his peak years in WWE, Kurt proved his athleticism by giving out classic matches against top WWE superstars. His rivalries with the likes of The Rock, Stone Cold Steve Austin, John Cena, and many more superstars prove his worth.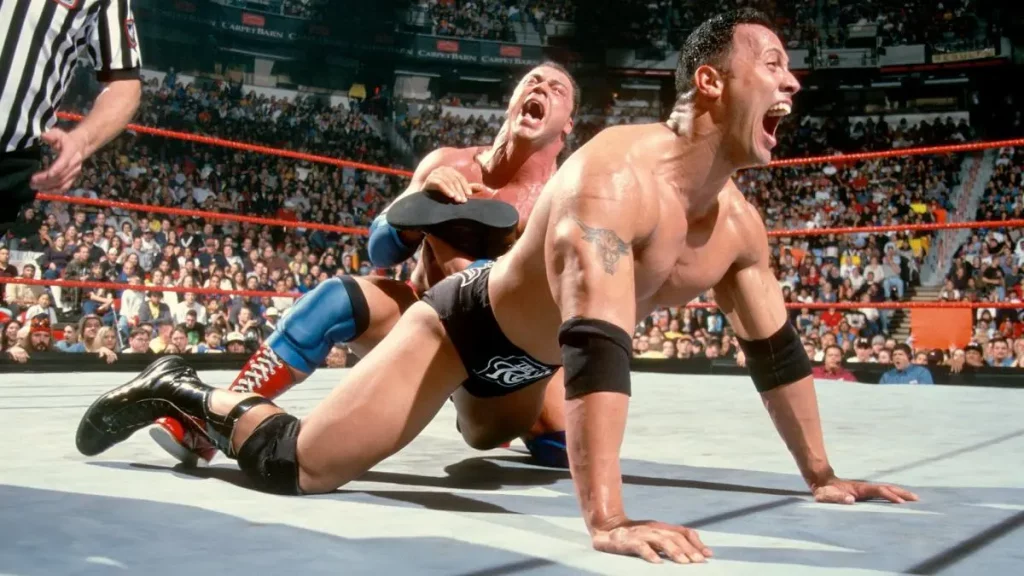 During his podcast, The Kurt Angle Show, he talked about how he has been in the business for a very long time. Angle talked about the time when he was booked at a lower level in the card. He stated that a wrestler needs to transition throughout the card at times. Kurt further talked about how he has wrestled everywhere on the card, from opening the show to main eventing it.
" You have to transition in and out at different levels…You can't be at the top of the card every single Pay-per-view."
Kurt Angle on the advice given by Vince McMahon
During the podcast, Kurt talked about how significant it is for a performer to transition throughout the card. Angle stated that a wrestler cannot be the main event each time. He further talked about the importance of opening the show and how it impacts the whole show. Kurt even recalled that Vince McMahon told him that the opening match was the most important in the card after the main event.
"…you're gonna be in the mid card sometimes….sometimes you're gonna be the semi main event…or you'll be opening card, which is, Vince McMahon always told me the second most important match on the card besides the main event."
Read Next :
Add Howdy Sports to your Google News feed.