AJ Styles and Karrion Kross, after engaging in a prolonged feud, have finally ended with an accomplishment for AJ Styles. This exhilarating match took place on WWE SmackDown, which airs live from Calgary, Canada. In this match for a while, the fight went off track for some time. The fault was clearly visible to people's eyes, and the crowd reacted to the blunder created by fellow fighters. Fans react to the terrible wrestling between AJ Styles and Karrion Kross.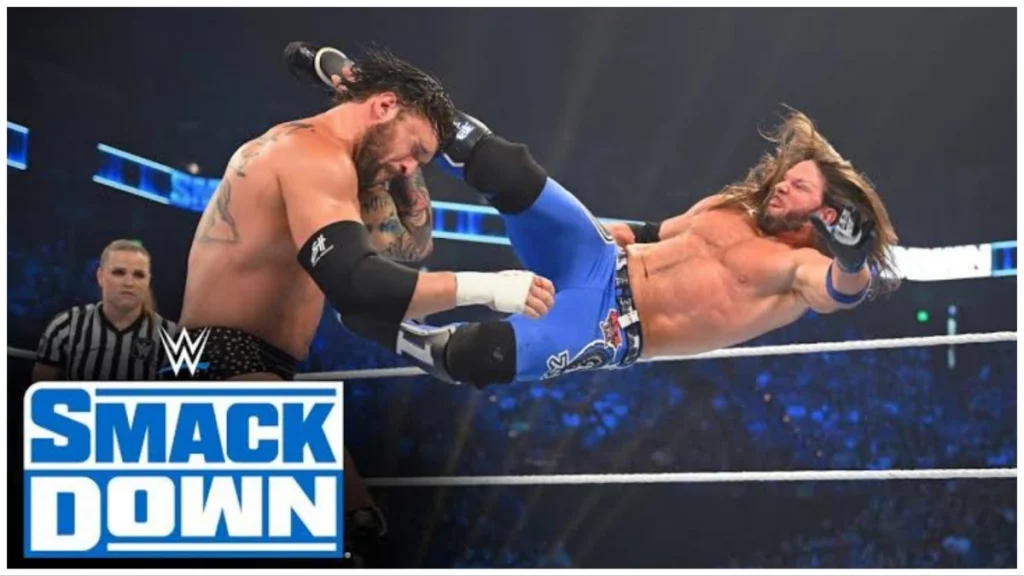 AJ Styles being eager to execute DDT on Karrion Kross, Kross lost his balance, couldn't handle it, and fell. Then, AJ looks forward to recovering the spot; however, he fails to hold the grip, trying to keep up with Kross. AJ Styles has garnered support and admiration from his loving fans, as his efforts made it look slightly effective. Undoubtedly, AJ prevented the blunder from spoiling the bout.
Let us note down how Fans react to terrible Wrestling between AJ Styles and Karrion Kross. Some fans appreciated AJ Styles for making the match good, and some criticized Karrion for his terrible wrestling. Fans delivered hilarious reactions to this blunder.
Fans did not generally seem to enjoy the singles battle between Styles and Kross. Styles won the competition and left with the trophy, but he also received a lot of praise. On the other hand, Kross received criticism for not giving it his all in the ring.
However, in this blunder of wrestling, no one can be held responsible as these kinds of faults are likely to arise. The high-stakes match is most prominently subjected to such blunders.
Fans also held support for the wrestlers, as even after the blunder, they carried on the situation effectively. Despite Scarlett's intervention, fan favorite AJ Styles ended the feud effectively.
According to rumors, WWE intended for AJ Styles and Karrion Kross's bout this week to be a no-disqualification match. However, the WWE promotion abruptly abandoned the plan. This is reasonable to believe that today's match between the two was perhaps their last time competing against one another.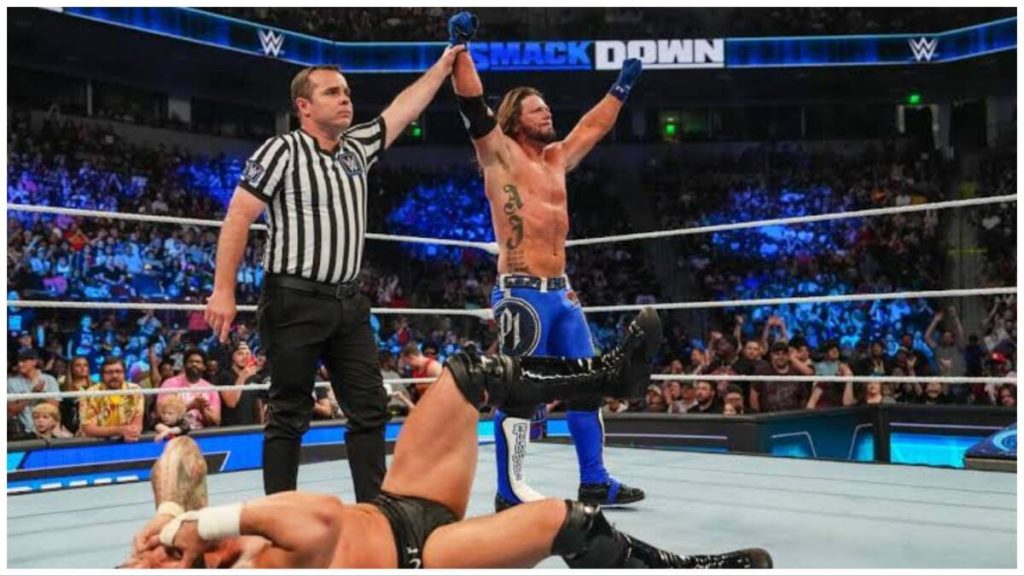 It's unclear why WWE decided to cancel the no-disqualification bout. It's possible that the promotion tried to keep the Bloodline segment and Rey Mysterio's title victory from taking over SmackDown. Perhaps having a thrilling no-DQ bout would have prevented the other parts from shining.
Read Next:
Add Howdy Sports to your Google News feed.