While the debut of the World Heavyweight Championship brought back some nostalgia for longtime fans, it also led many to question whether it is just a secondary title for the company. AJ Styles, who is facing Seth Rollins this Saturday to crown a new world champion for RAW, talks about whether the World Heavyweight Championship is secondary or not.
Roman Reigns is without a doubt, the most dominant force in WWE right now. He and his faction called The Bloodline, has been on the very top for 3 consecutive years. And during that time, he captured both the WWE Championship and the Universal Championship. He has held on to the Universal Championship for 3 years now, and the WWE Championship for over a year, and has no sign of letting them go anytime soon. After this year's draft, he remained on SmackDown with both championships, which left the red brand without a champion. This has opted WWE to bring back the World Heavyweight Championship.
A new World Champion will be crowned at Night of Champions this Saturday. AJ Styles is set to face Seth Rollins in the finals of the World Heavyweight Championship tournament. Speaking with New York post in a Zoom meeting, Style addressed the topic of the World Heavyweight Championship being a secondary title. He talks about how it's difficult to deny that, considering the circumstances surrounding the creation of the title.
"Is it a secondary? Well if the Raw championship is held by Roman, the SmackDown championship is held by Roman, then how can you argue that it's not? We had to make a new championship because Roman holds them all. What happens if he decides to wrestle for the World Heavyweight championship? It is what it is, and we got what we got. If we make the best of it, and if and when Roman does challenge [for it], we beat the brakes off of him, whomever it might be, then we'll see what title's secondary", said AJ Styles.
Styles further said that he doesn't hold a grudge against Roman Reigns for his limited schedule. According to him, he would do the same as well if he could.
Will AJ Styles win the World Heavyweight Championship?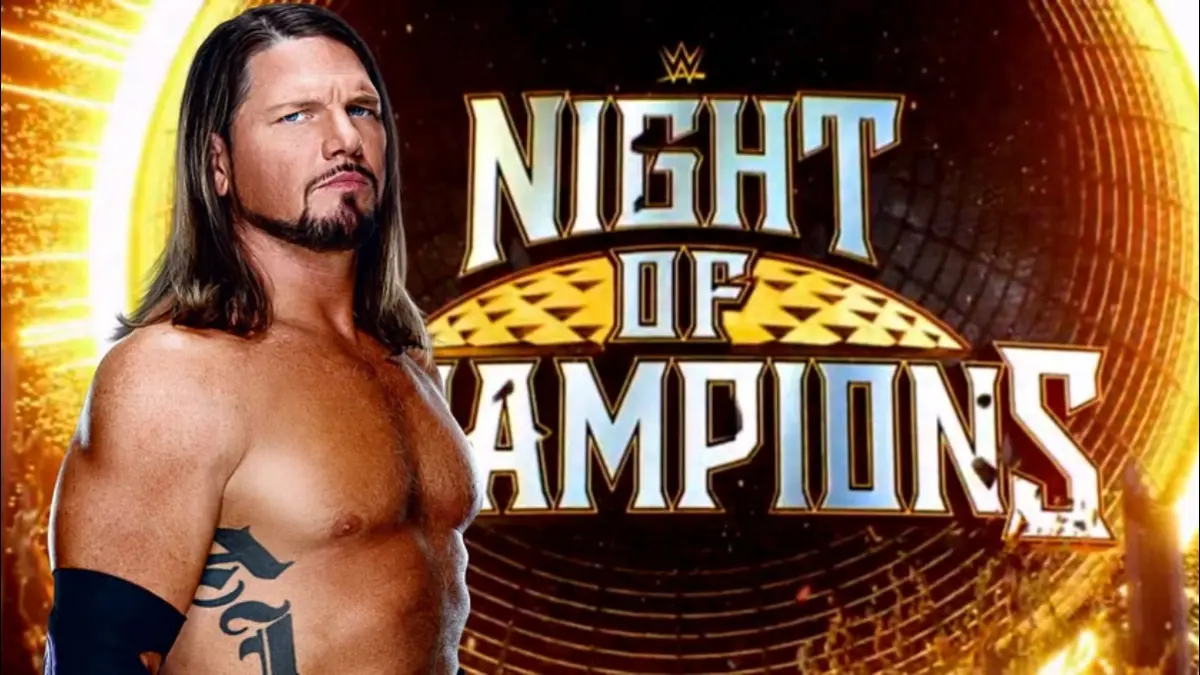 AJ Styles has not won a championship since 2018. Although some fans believe that he should be the one to win at Night of Champions, majority of the fans think otherwise.
Ever since Seth Rollins failed to capture the Universal Championship from Roman Reigns at last year's Royal Rumble, fans have been clamoring for The Visionary to get another shot at the title. But since then, he has been involved in feuds with the likes of Cody Rhodes and Logan Paul.
Rollins is definitely one of the best wrestlers in the world of professional wrestling. Ever since he was announced to be a part of the championship tournament, fans have supported him all the way. Also, Styles is a part of SmackDown while Rollins is a part of RAW. If Styles emerges victorious, he would have to leave SmackDown and compete as a singles competitor again at RAW. This would make little to no sense as Styles recently got reunited with The OC on SmackDown. Therefore, Seth Rollins is the likely winner of the championship tournament.
Stay tuned to get the full results of Night of Champions this Saturday.
Read More: WWE NXT Results & Highlights: 23rd May 2023
Add Howdy Sports to your Google News feed.