Booker T has been a consistent performer in WWE and has been a part of the business over the years. Though he has never missed a beat in the ring but has faced a lot of illness and injuries throughout his career.
WWE conducts various tours around the globe all the time headlined by top WWE superstars. Live shows often create clashes with the weekly TV Tapings and this affects the superstars a lot. These shows often impact the wrestler's health and can have adverse effects on the superstar. As there is no recovery time given to these wrestlers, they face a lot of difficulties. Booker T is one of the wrestlers who faced such things in the past.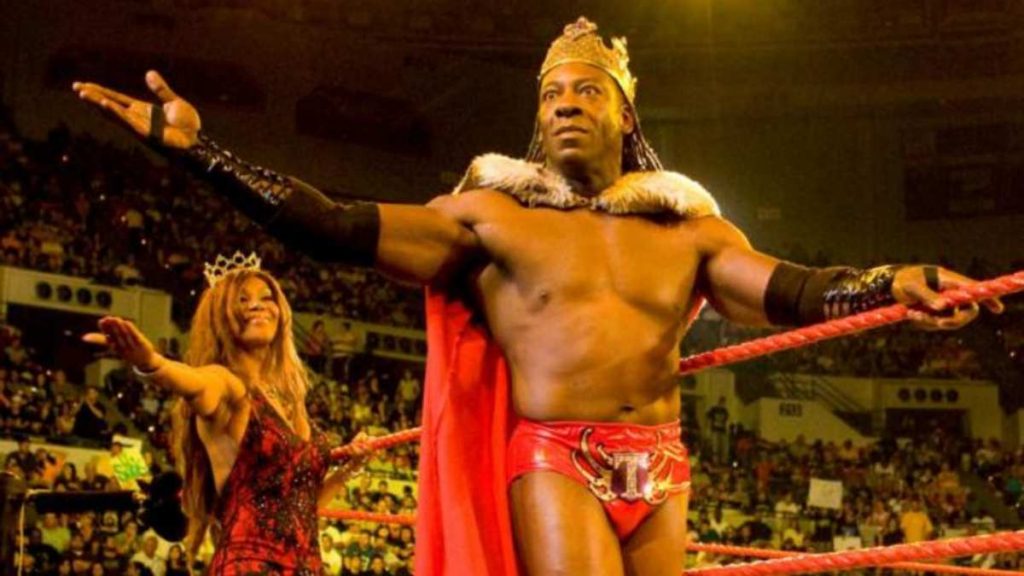 While being on the Hall of Fame podcast, Booker T revealed how he worked with his injuries. Booker further accepts that there have been various instances where he was completely caught by his illness and was in no condition to perform. He further revealed that during one of the shows in England, he was also hospitalized and was in no condition to perform. Booker mentions his go-to mentality that the show must go on and how everyone in the business want it to grow.
You can watch the podcast here :
Booker T on who should be inducted into the Hall of Fame
During the Hall of Fame Podcast, Booker stated that WWE should also induct a separate Hall of Fame for ECW. He named some of the ECW legends who could be a part of Hall of Fame including Paul Heyman and Raven.
"Paul Heyman. Who else? Raven would be a guy that I would, you know, approve. You know, give my approval. Raven was a hell of a talent, man. "
Though Booker T was one of the most consistent performers in the business, there are various other wrestlers in that elite list too. They have worked despite being sick and ill and continued to entertain the audience. These wrestlers also had the same mentality as Booker and provided their hearts out as the show must go on.
Read Next :
Add Howdy Sports to your Google News feed.