With big names and a stacked card for Night Of Champions later this May, it is nearly impossible to predict the main event for this show. WWE has marketed three mega main events for the event featuring two title matches.
WWE returns to Saudi Arabia with Night Of Champions on 27 May this year. The show itself has a perfectly stacked card with huge matches. With the likes of Seth Rollins, AJ Styles, Roman Reigns, Brock Lesnar, Cody Rhodes, and many more, the event looks to be one of the most hyped-up events this year.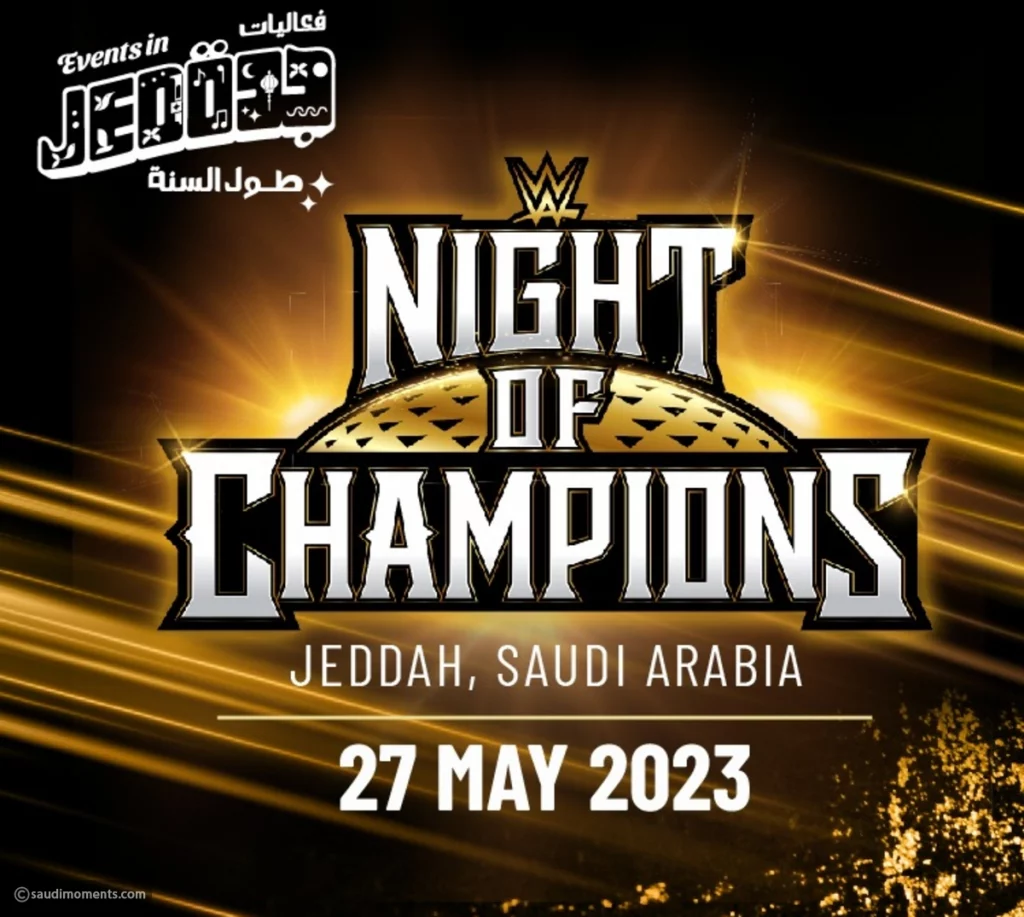 WWE has not yet announced any main event for the show. Similar to WrestleMania, WWE has been marketing three different main events for the show.
The event has four title matches scheduled as of right now and might have every title to be defended at the show.
CODY RHODES VS BROCK LESNAR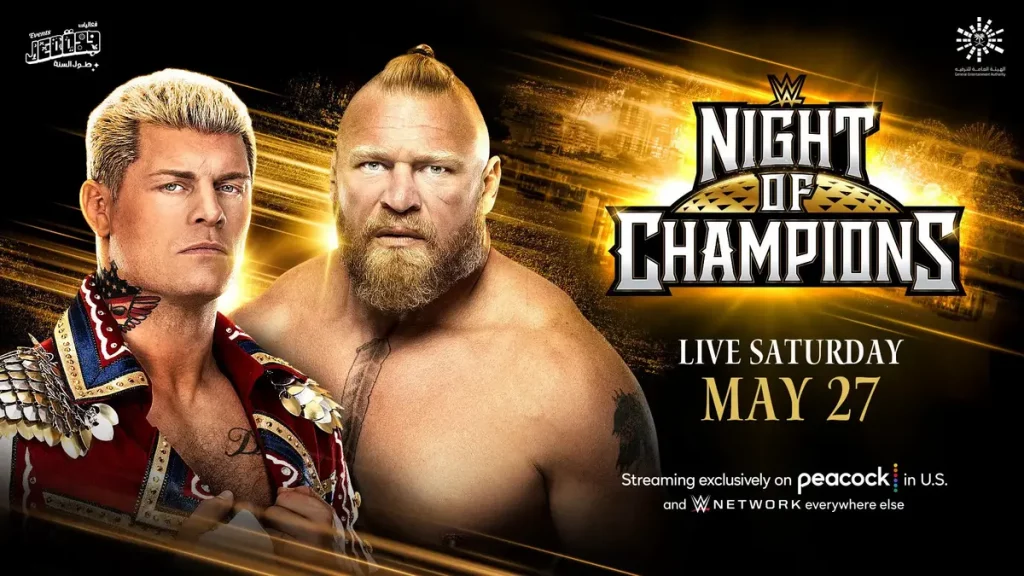 The fierce rivalry between these two has been personal and brutal. After Cody pulled up a pin at WWE Backlash, Lesnar unleashed himself on The American Nightmare challenging him to a match at Night of Champions.
Cody was in the triple threat qualifying match in the World Heavyweight Championship tournament. His road to becoming the new champion was crushed by the beast's attack. Lesnar smashed Cody through the announcer's table and further challenged him to a match.
The rivalry between these two started after WrestleMania when Brock attacked Cody from behind before the start of their tag team bout.
Both the wrestlers have showcased their skills and brutality and Night Of Champions might be the last time we see these two square off.
ROMAN REIGNS AND SOLO SIKOA VS SAMI ZAYN AND KEVIN OWENS (WWE UNDISPUTED TAG TEAM CHAMPIONSHIP)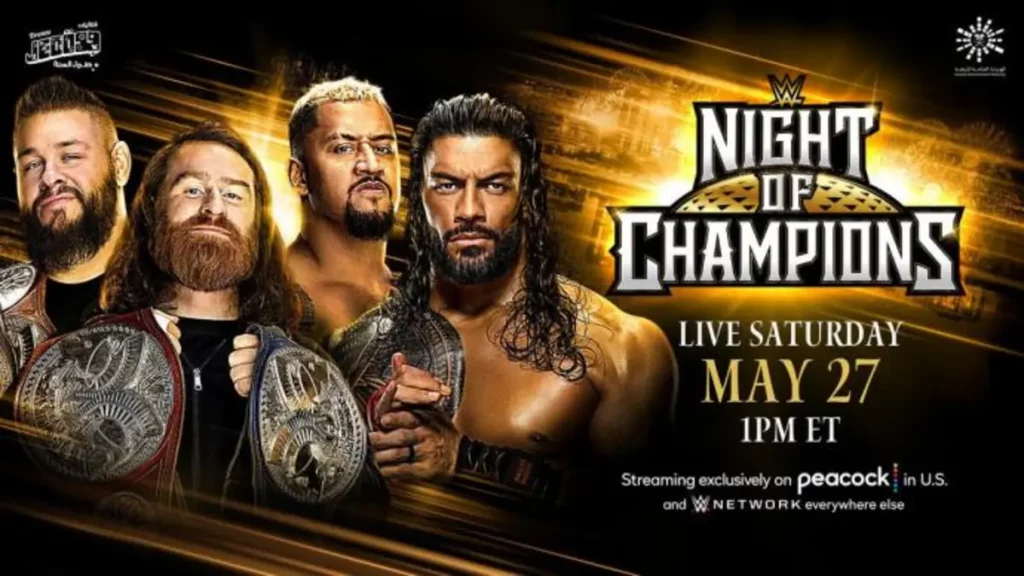 Another match that can headline in Saudi Arabia is the Tag team bout between the Bloodline and Sami Zayn and Kevin Owens. Roman himself steps up after The Usos failed to keep the tag titles in their grasp, delivering thrilling storytelling and hype, this match might be the main event of the show.
SETH ROLLINS VS. AJ STYLES (WORLD HEAVYWEIGHT CHAMPIONSHIP TOURNAMENT FINALS)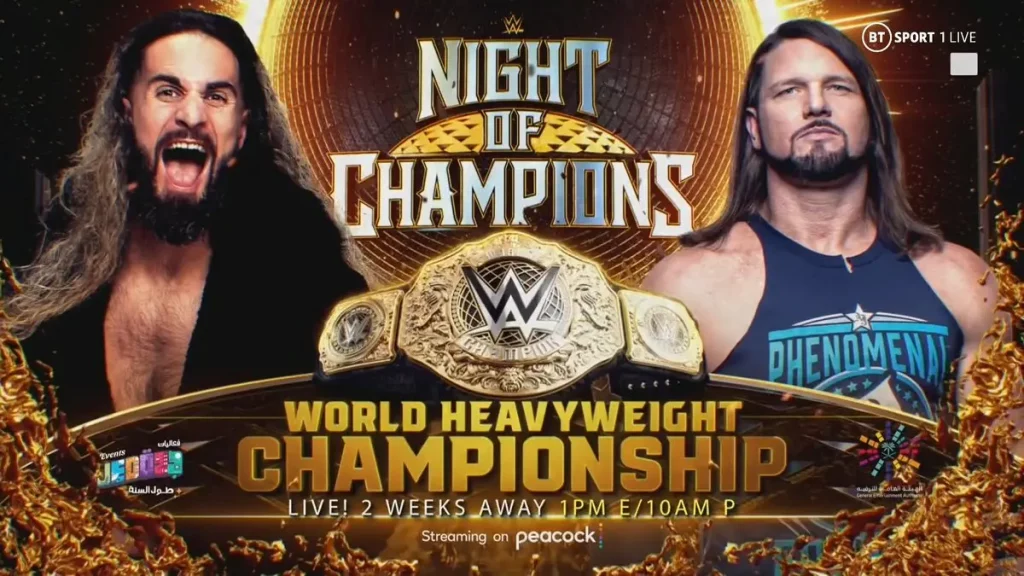 The most favorable match that can main event Night Of Champions is the match between AJ Styles and Seth Rollins. Also, this will be a high-stakes match for the new World Heavyweight title.
The tournament itself has presented some dream matches featuring the triple threat match between AJ, Edge, and Rey Mysterio.
The match promises to steal the show in Saudi Arabia with both wrestlers expected to produce an instant classic.
READ NEXT: BOOKER T WANTS MANDY ROSE BACK IN WWE
Add Howdy Sports to your Google News feed.