After finding enormous success in WWE, John Cena is now an established Hollywood star. His latest movie of the Fast & Furious franchise, Fast X is now a huge box office success in it's first week.
Despite struggling to find success initially in the movie industry, Cena eventually got his big break when he became a major character in the DCEU in The Peacemaker and in another installment of the Fast & Furious franchise, F9. He returned in the tenth installment of the franchise, which is now a huge success, drawing over $318 million in sales in it's first weekend. The Cenation Leader took to Twitter to thank his fans on the monumental success of his movie.
John Cena has now been in two movies of the Fast & Furious franchise. It's also to be noted that former WWE superstar, Dwayne Johnson has also appeared in various Fast & Furious films. Cena is yet to share the screen with his fellow WWE star.
In it's opening weekend, Fast X has collected over $318 million in sales. This is a huge success for the franchise and to celebrate such an accomplishment, Cena took to Twitter to thank his fans for the success of the movie.
When the news about the film's success surfaced, WWE congratulated Cena in a tweet. Referring to the tweet, Cena then thanked his fans in a beautiful message. He said how his time in WWE taught him how fans are the "most important peace of the puzzle. Following that, he paid his gratitude to all the wrestling fans who made his new movie a huge success.
John Cena regrets his feud with Dwayne "The Rock" Johnson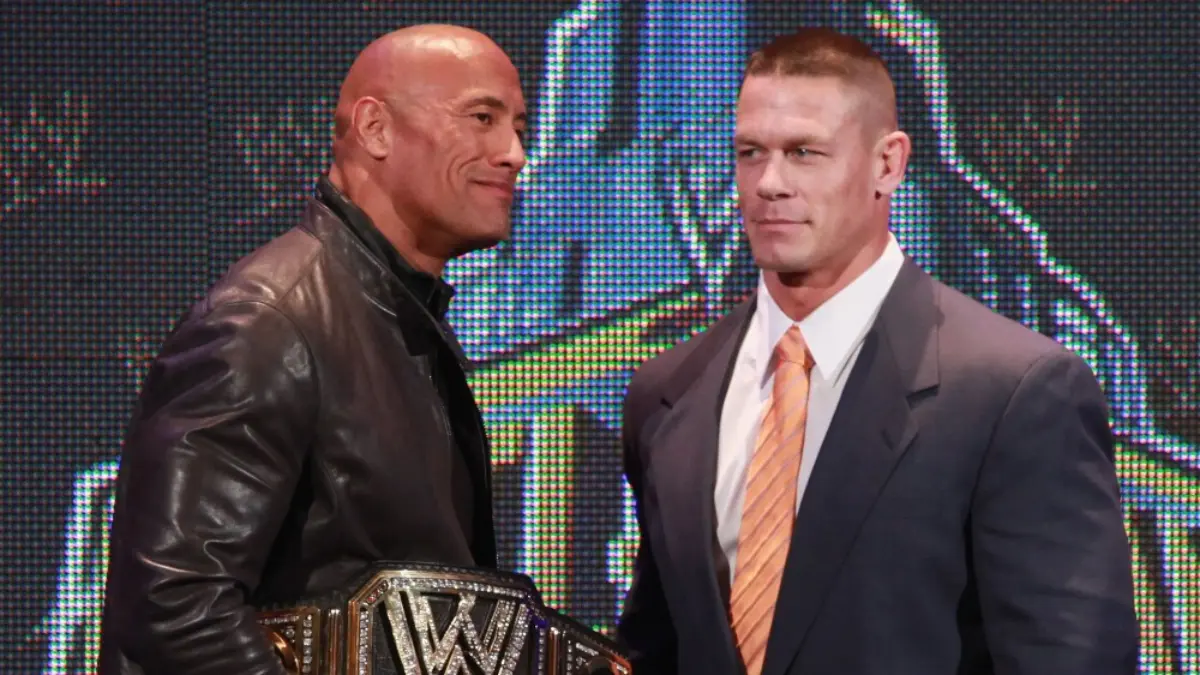 In a recent interview, John Cena reflected on his past rivalry with Dwayne "The Rock" Johnson. During one of their segments, Cena called out The Rock and criticized him for not being in WWE all the time and choosing Hollywood instead. However, Cena would go on to walk the same path. He is now a part-timer in WWE, making very few appearances. His last match in WWE was with Austin Theory for the United States Championship at WrestleMania 39.
Appearing on the Happy Sad Confused webcast, Cena spoke about his rivalry with The Rock:
"I got selfish and me — living WWE at the point and not having any concept of growth or someone else's perspective — I took Dwayne's comments [about the business] as not genuine," said John Cena. "My view was if you love something, be there everyday. Like, what a hypocrite I am, because I still love WWE and I can't go all the time. And I just didn't see that. I was so selfish."
Cena went on to say that at the time, he didn't understand what wrestlers like The Rock and Batista were doing in the Hollywood industry. He said that he was selfish back then for calling them out for doing what they love. After becoming a movie star himself, he finally understood their reasons for leaving WWE for Hollywood. He concluded by saying that he and The Rock have put their old rivalry aside and are good friends now.
Read More: WWE Monday Night RAW Results & Highlights: 22nd May 2023
Add Howdy Sports to your Google News feed.