Dwayne Douglas Johnson, popularly known as Dwayne "The Rock" Johnson is a household name in the world of professional wrestling and entertainment. From his successful wrestling career to blockbuster movies and inspiring personal journey, he has carved an extraordinary path. While many know him for his captivating presence and iconic catchphrases, there are several lesser-known facts about this larger-than-life personality that make him even more interesting. In this article, we will look into the Top 10 lesser-known facts about Dwayne "The Rock" Johnson that you might not know.
1. He's a third-generation wrestler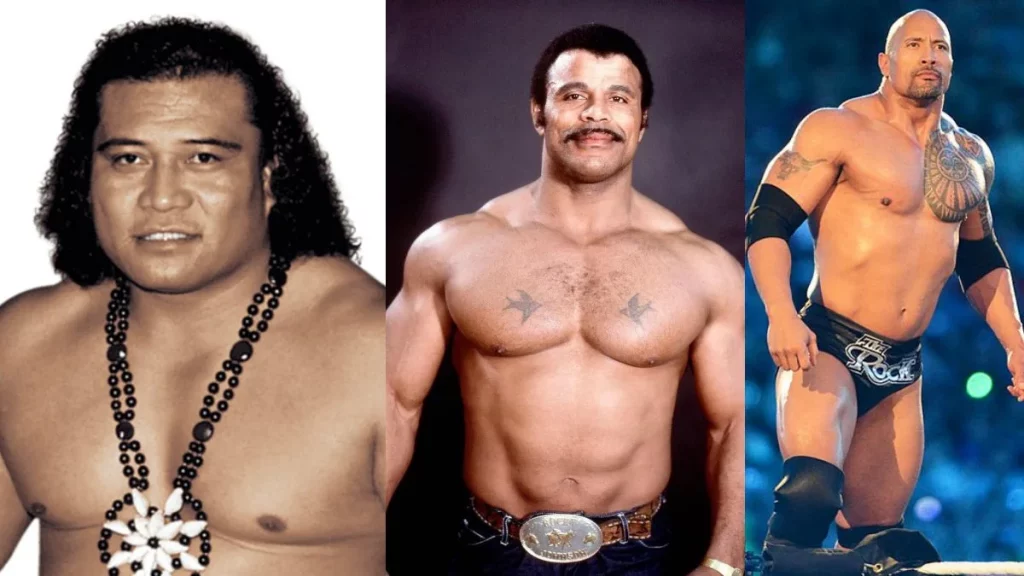 Dwayne "The Rock" Johnson's wrestling heritage runs deep within his family and his Bloodline. His father, Rocky Johnson, achieved quite remarkable success as the NWA Georgia Champion and was part of the pioneering black tag team to win the WWF Tag Team Championship. Moreover, his grandfather, Peter Maivia, started the wrestling legacy by becoming the NWA Hawaii Heavyweight champion, adding to the illustrious wrestling lineage of the Johnson family.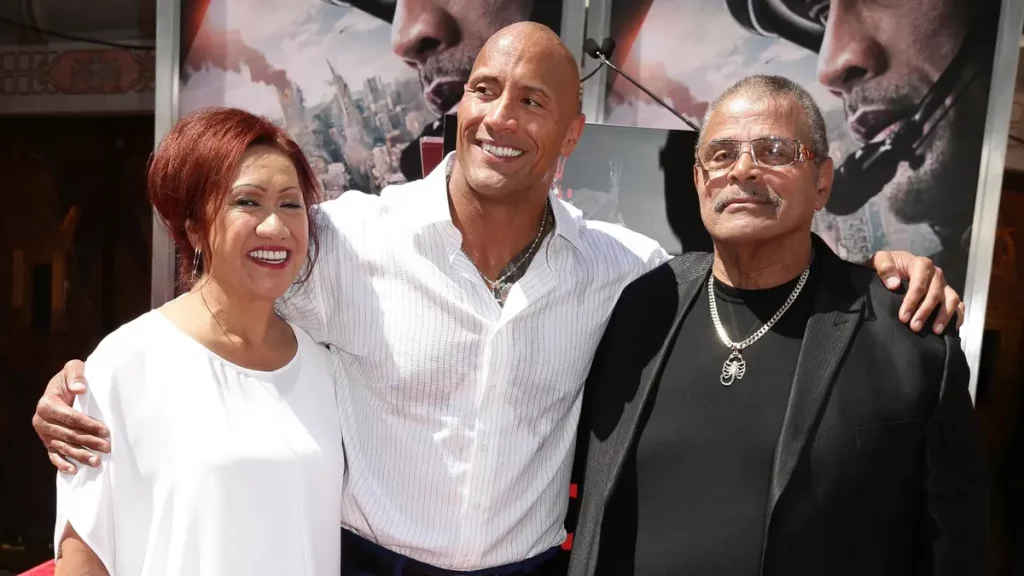 Just to add even more to how deep wrestling runs in the Johnson family is the fact that Jonson's grandmother Lia Maivia was a wrestling promoter, one of the first female ones in the history of wrestling. This just gives into how magnificent and deep, the wrestling runs in the family.
2. His original wrestling name was Flex Kavana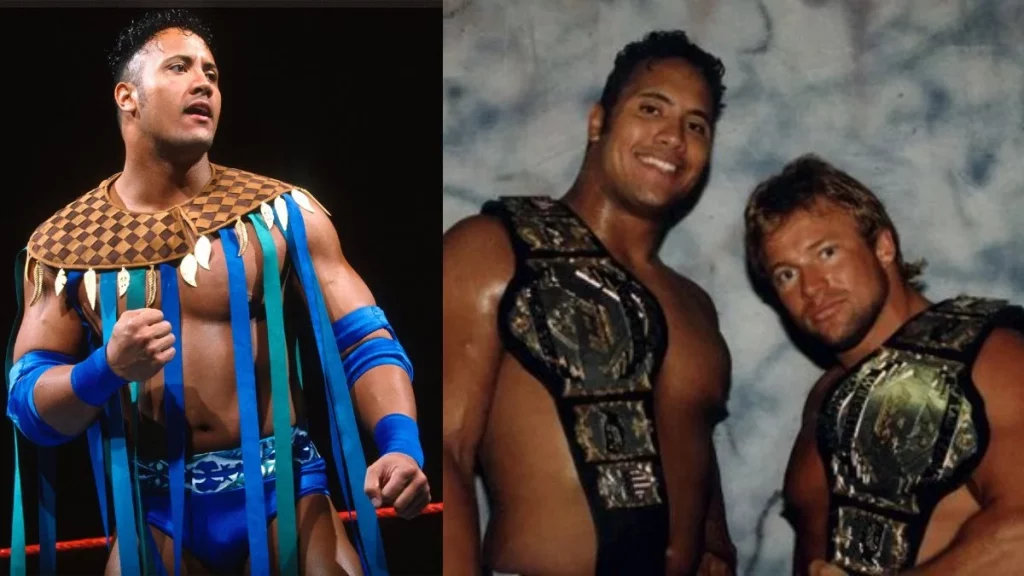 The Rock's original wrestling name was his birth name Dwayne Johnson for his first couple of matches, which were not televised. Then he changed his name to Flex Kavana when he was in Memphis. Yes, You heard it Right. The Rock used to wrestle under the name of Flex Kavana for quite a time. But he then eventually made his WWF debut as Rocky Maivia, a combination of his father's first name which was Rocky Johnson, and grandfather's last name which was Peter Maivia, instead.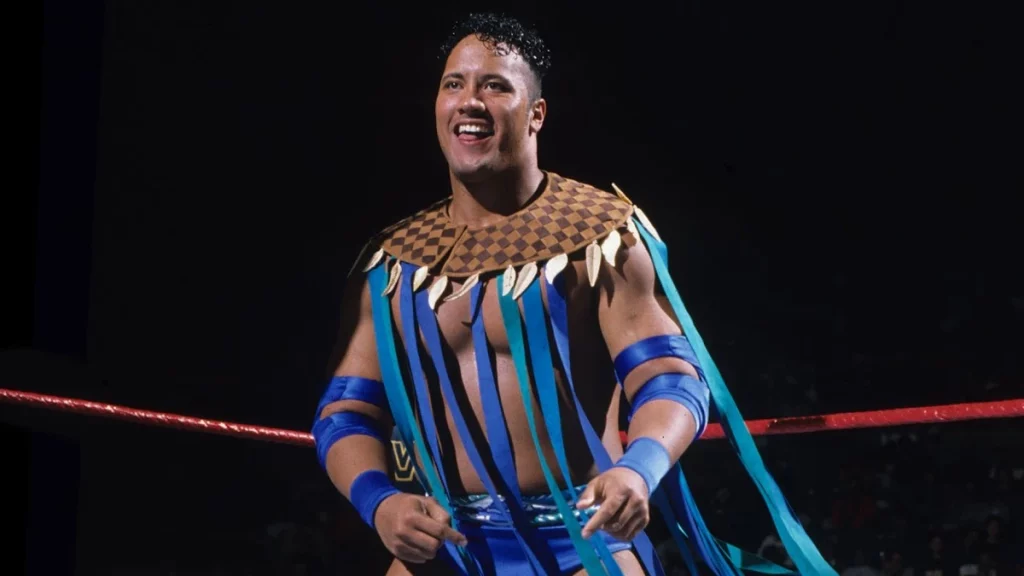 Rock however was advised by his mentor and coach Pat Petterson to shorten his name to The Rock. As a result, Dwayne Johnson then went on to shorten his name from Rocky Maivia to The Rock. Rock was still using the Rocky Maivia name when he became The Rock, so he was called "The Rock" Rocky Maivia for a while before it was later shortened to just, The Rock.
3. He picked up the word "Jabroni" from the WWE Legend Iron Sheik
At times, Dwayne Johnson seems to have a unique vocabulary of his own. Various iconic catchphrases and slang have been invented and delivered by the greatest one. However, one of his popular terms, "jabroni," finds its origins in the wrestling world and was popularized by another legendary wrestler, "The Iron Sheik."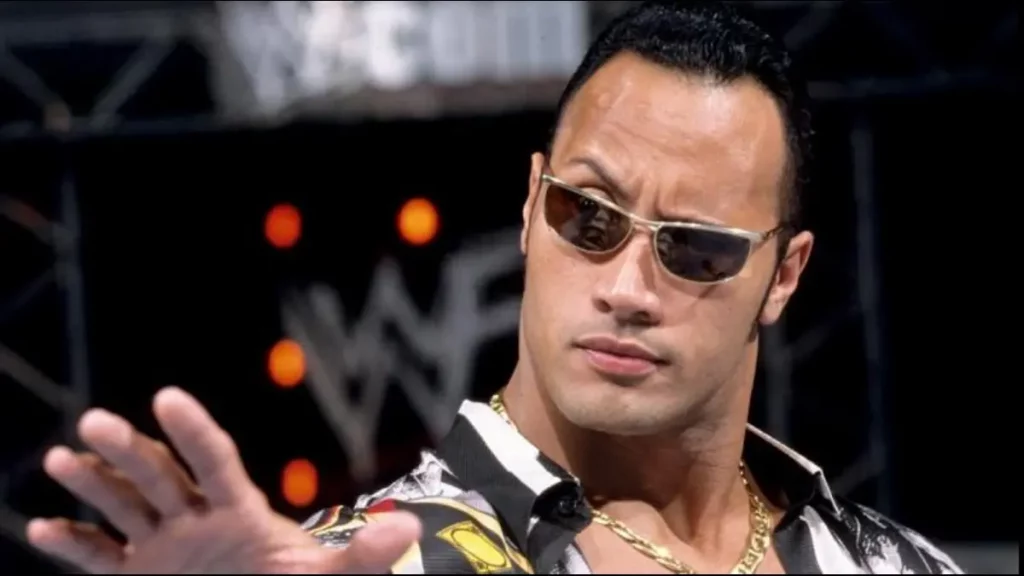 According to Johson himself, "The Iron Sheik was famous for saying the word constantly backstage," which hyped up his interest. Reflecting on this, he started using the term during his promos. Consequently, around 1998, he began using the term publicly, though acknowledging the Iron Sheik's association with it. The term "jabroni" thus became a part of The Rock's charismatic and captivating persona.
4. He played the role of his Dad on TV
During the initial stages of his acting career, Dwayne had a unique opportunity when he portrayed his own father in an episode of That '70s Show in 1999. It's unarguable, an unusual experience to play a character based on one's own father, but Dwayne clearly outperformed the role to perfection.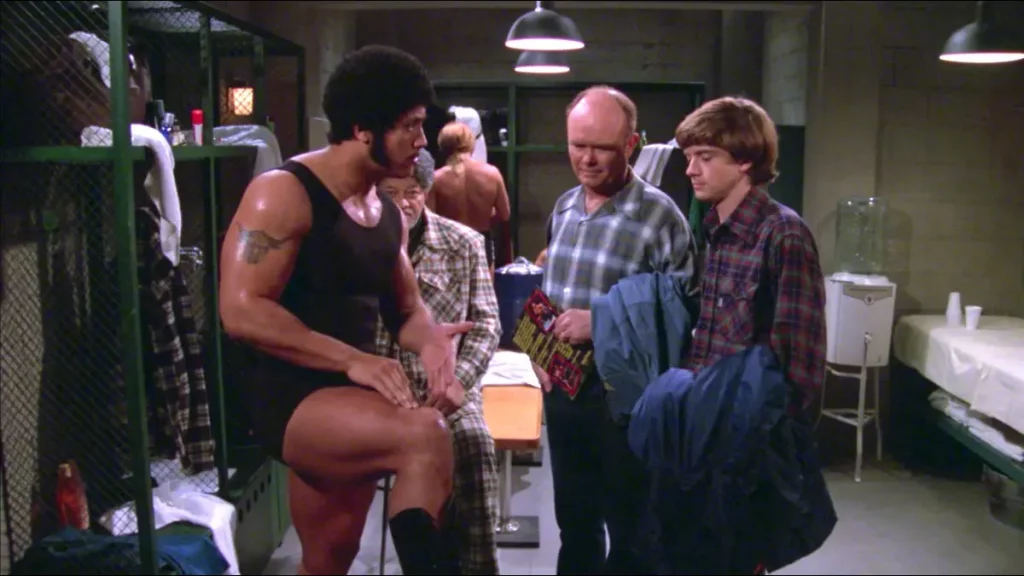 This initial exposure to acting set the stage for his subsequent rise to becoming one of the most beloved and sought-after actors globally. The experience of playing a familial character likely sparked his passion for acting, setting him on the path to superstardom in the entertainment industry.
5. He's a Canadian citizen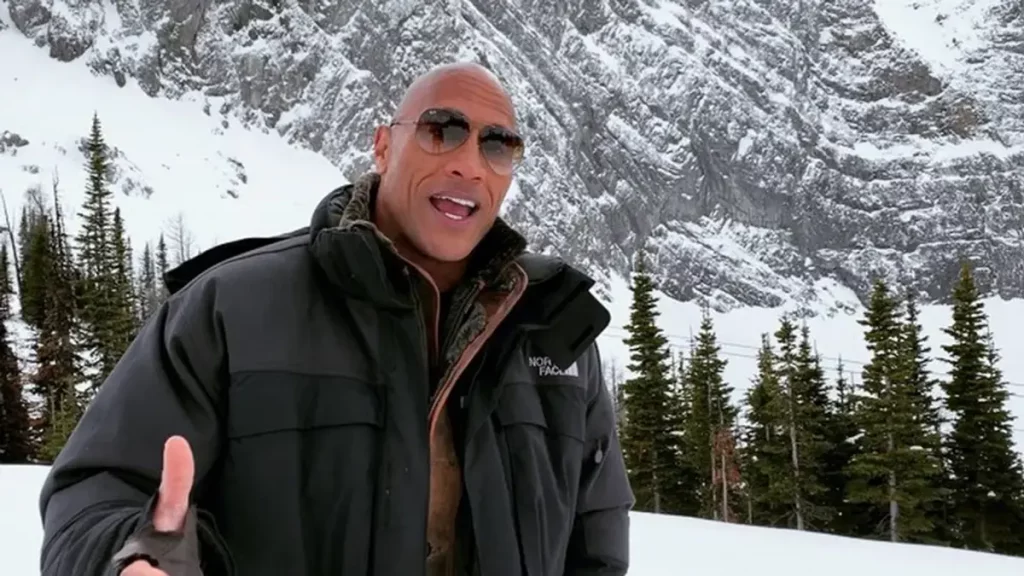 Dwayne Johnson holds Canadian citizenship, adding an interesting angle to his already diverse background. Despite being hugely associated with the United States due to his upbringing and career, particularly in the forms of professional wrestling and entertainment, Johnson's Canadian citizenship reflects the complexity of his heritage that comes with his diverse background.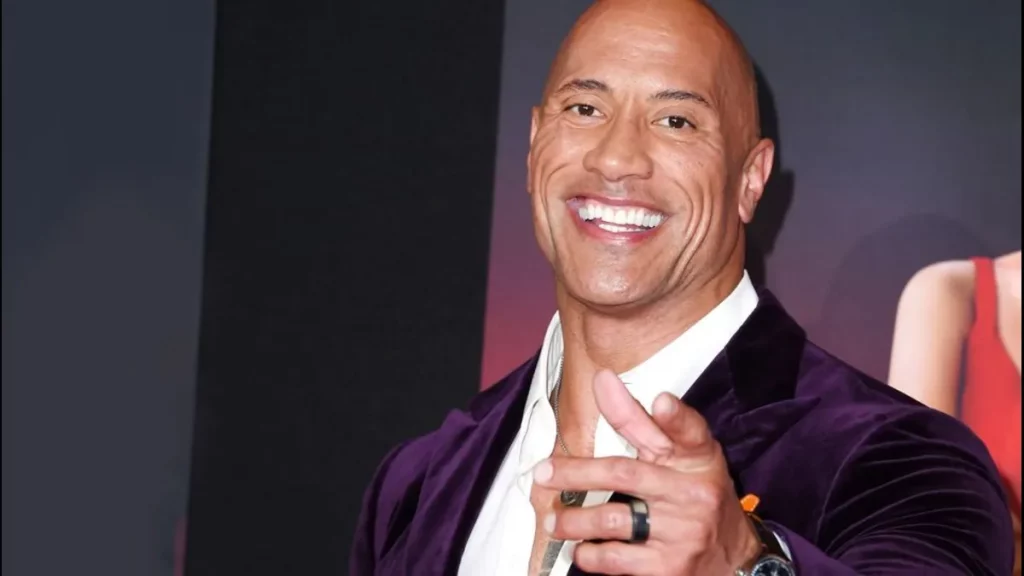 Though The Rock is half Samoan from his mother's side and is a member of the Anoia Family, this dual citizenship traces his connections back to Canada, as the influence of his father, Rocky Johnson, who was a Canadian professional wrestler. It's a lesser-known aspect of The Rock's life that contributes to the richness of his personal identity.
6. He used to be a footballer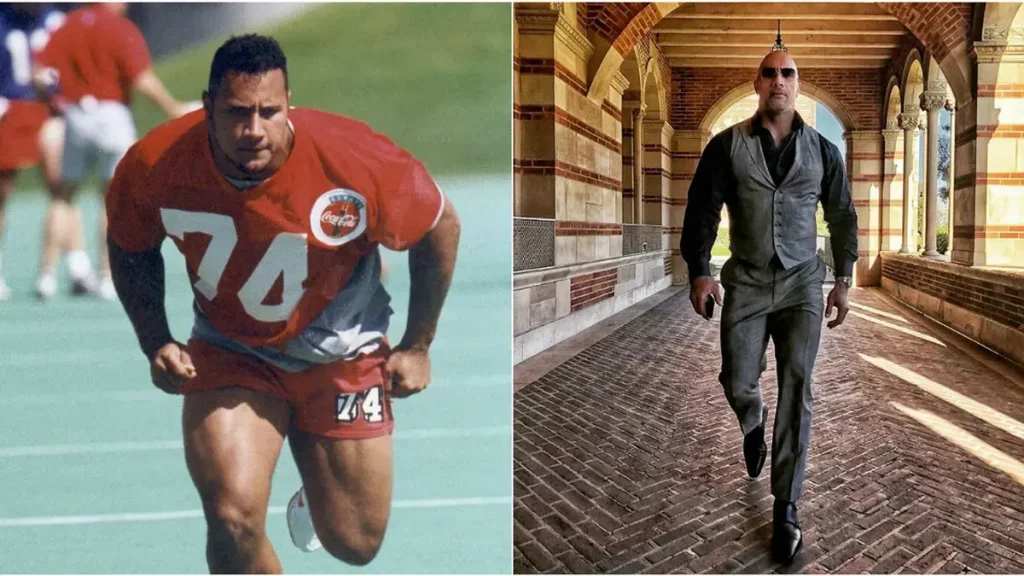 Before his illustrious wrestling and acting career, Dwayne Johnson had a brief stint in American and Canadian football. He played in Canadian Football, specifically for the Calgary Stampeders, showcasing his versatility in the brutal sport. Additionally, just like his cousins Roman Reigns and The Usos, Johnson had ambitions of making it big in American football, being part of various Miami teams during his college years.
The aspiration to become a professional football player was a significant part of his journey, but eventually, he chose the path of wrestling, a decision that ultimately led him to his current fame and success.
7. He wanted to work in the FBI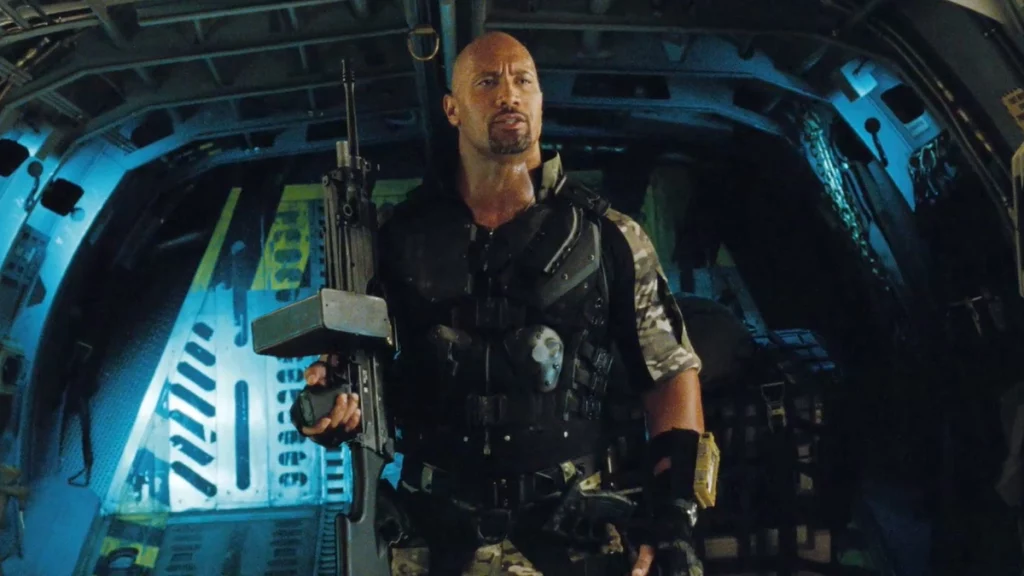 In the initial stages of Dwayne Johnson's career planning, he had a fascinating aspiration that he wanted to work for the FBI. It is also widely popular that the school friends of The Rock were sure that he was an undercover secret agent working for an American agency like the FBI.
Also Read: Top 10 most followed WWE Superstars on Instagram featuring The Rock and John Cena
But who may have thought that Dwyane Johnson really wanted to join the force in the early days of his life? That never happened as Johnson's liking towards wrestling increased resulting in him choosing a wrestling career over being a FBI agent.
8. He has a very significant tattoo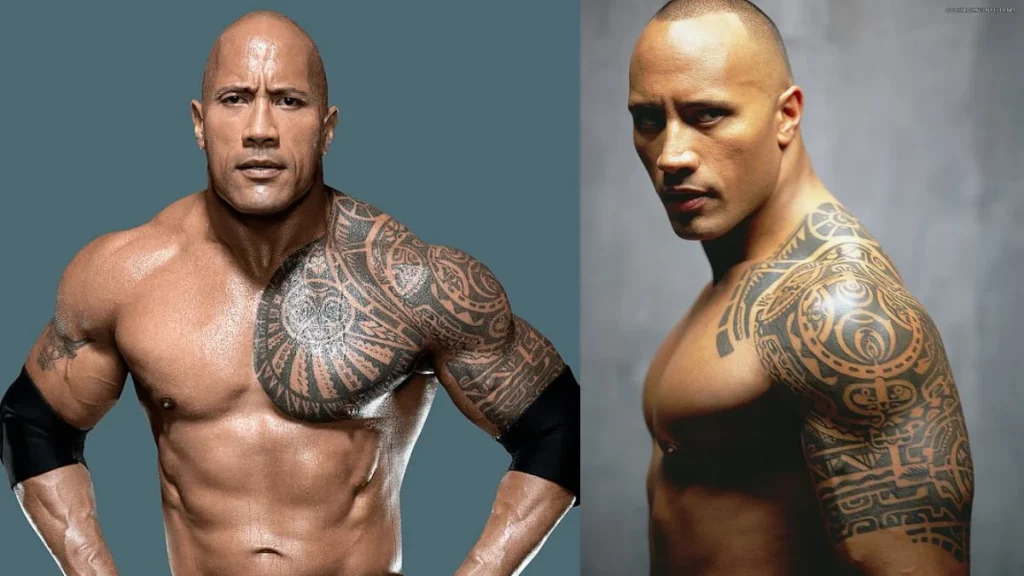 Dwayne Johnson is adorned with a variety of tattoos, each holding personal meaning. Among them, a significant one is the partial Pe'a tattoo, an intricate body art or tattoo that is deeply significant in Samoan culture. The Pe'a tattoo carries immense honor and respect in the Samoan community, symbolizing strength and character. The tattoo is a representation of not only his cultural roots but also the strength and respect he represents in his life and career.
Also Read: THE ROCK TEASES HIS RETURNING MATCH AGAINST ROMAN REIGNS
Various Samoan wrestlers have painted their bodies with such enormous-looking tattoos. Some notable names could be Roman Reigns and Umaga. This tattoo represents more than just ink on the skin; it symbolizes a connection to the heritage.
9. He based his Moana character on his Grandfather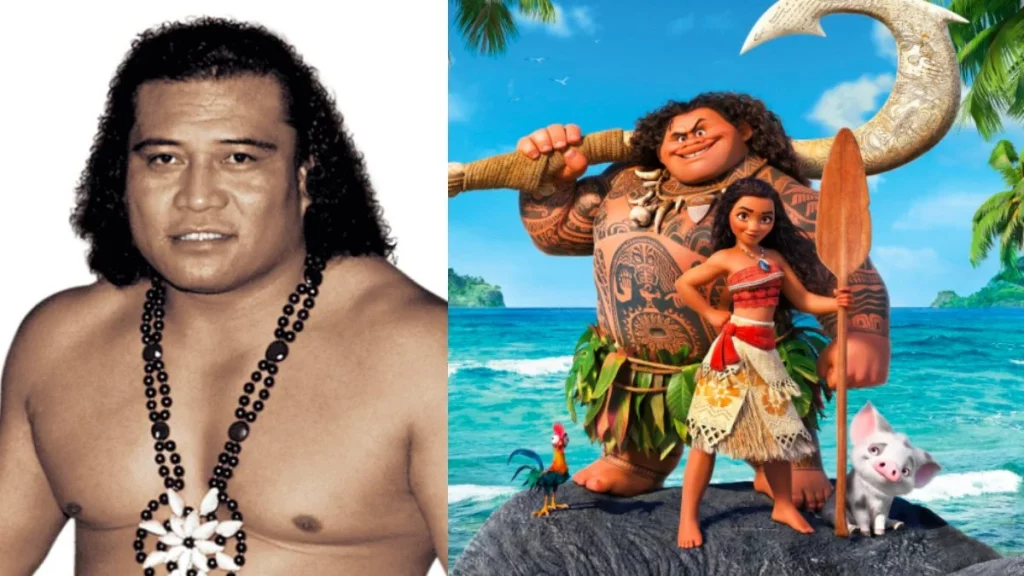 Disney fans will remember Maui which is the demigod with a giant fish hook that allows him to shape-shift into different animals. He's based on The Rock's grandfather Peter Maivia, who was a Samoan-American professional wrestler and actor just like his grandson Dwayne. Dwayne "The Rock" Johnson was way more excited about portraying a demigod in the animated movie.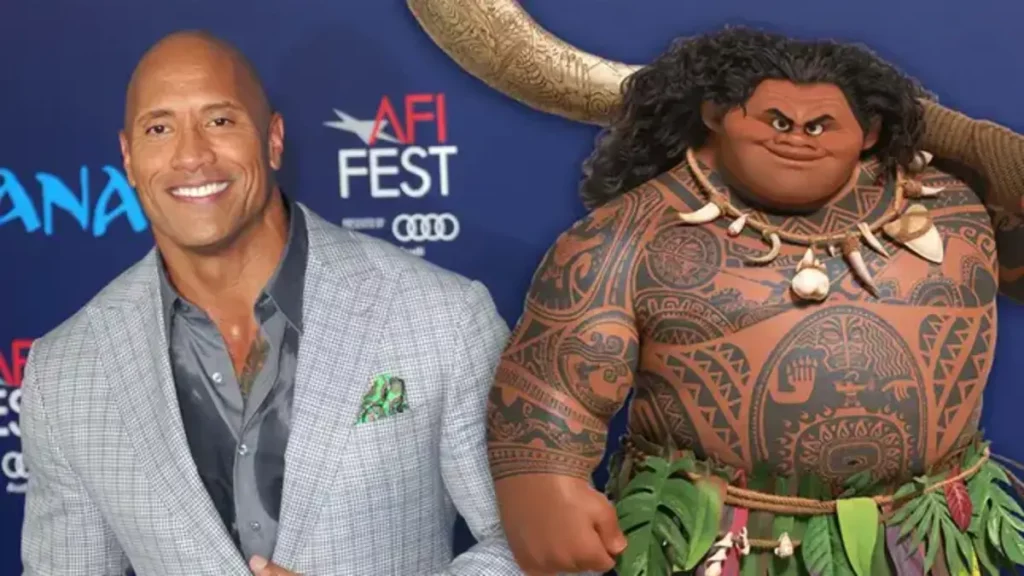 To bring the larger-than-life character onto the silver screen, he drew inspiration from his own Samoan grandfather, adding a personal touch to the role. While doing so Johnson paid a heartfelt tribute to his familial roots and the impactful figures who have influenced him and his career a lot. The portrayal not only resonated with audiences but also served as a loving homage to his Samoan heritage.
10. He holds two World Records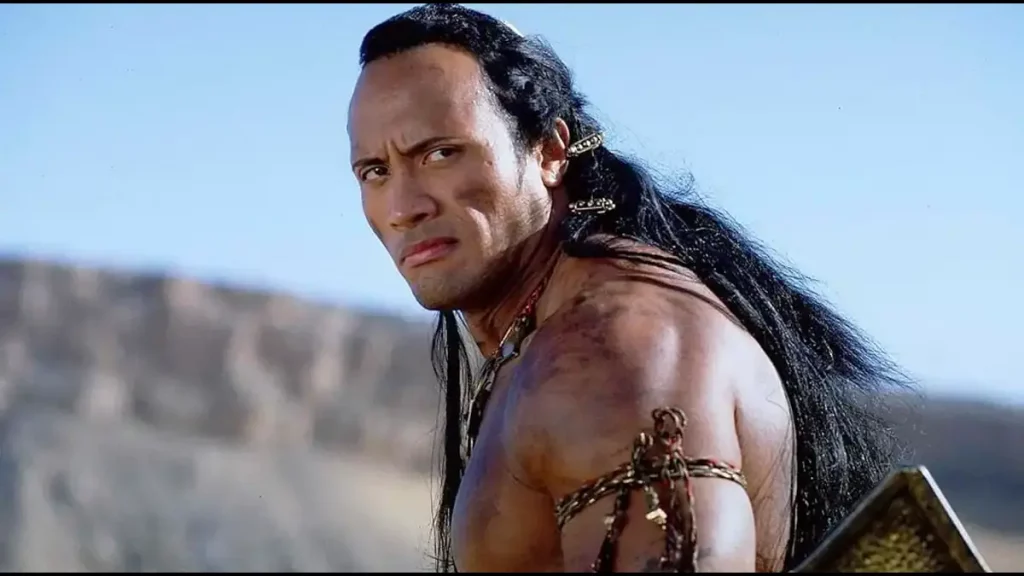 Following his brief role as the Scorpion King in The Mummy Returns which came in the year 2001, Dwayne "The Rock" Johnson catapulted into the spotlight. Therefore he was awarded with a spin-off movie named "The Scorpion King" earning him a remarkable accolade in the Guinness Book of World Records. His salary of $5.5 million for this role marked the highest paycheck ever for a first-time leading man in the industry, solidifying his status as a leading figure in Hollywood.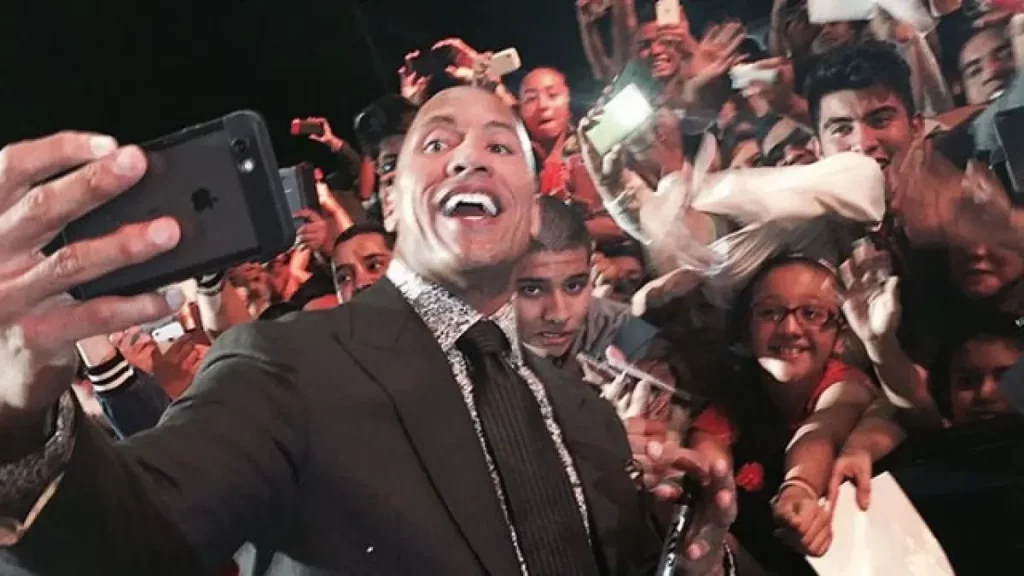 However, The Rock didn't stop at just one world record. At the London premiere of San Andreas, he achieved another remarkable feat by setting a new record for the most selfies taken in less than three minutes. The Rock therefore holds two Guinness Book of World Records in his name.
Also Read: Dwayne Johnson The Rock Net Worth 2023, Family, Career, and More!
Add Howdy Sports to your Google News feed.