This Monday Night RAW of 18 July 2023, Sonya Deville and Chelsea Green won the Tag Team Championship defeating Raquel Rodriguez and Liv Morgan the former tag team champions. The heel scored the victory Credit goes to Rhea Ripley for making Raquel suffer a knee injury. Rhea Ripley twisted the game by attacking the firmer tag team champion Raquel Rodriguez. In the one-sided match, Liv and Raquel struggled to defend and the result was Chelsea and Sonya snatching the titles. The babyfaces struggle was real and tough to overcome. After nailing the victory Sonya Deville engraved her name on her Title and shared video on official Twitter account.
Deville proudly shared that she was getting their official name plate put on their title, emphasizing that it was a routine task for champions. They mentioned losing track of Chelsea but focused on their important champion duties. Deville confidently declared that this marked the first day of the WWE's greatest title reign in history.
Sonya Deville always talks trash exaggeratedly and Chelsea Green is famous as a hot mess and for her behavior. It will be interesting to watch how long May Heel retains the title by defending not by chance or cheating.
Vince Russo speaks about New Tag Team Women's Champions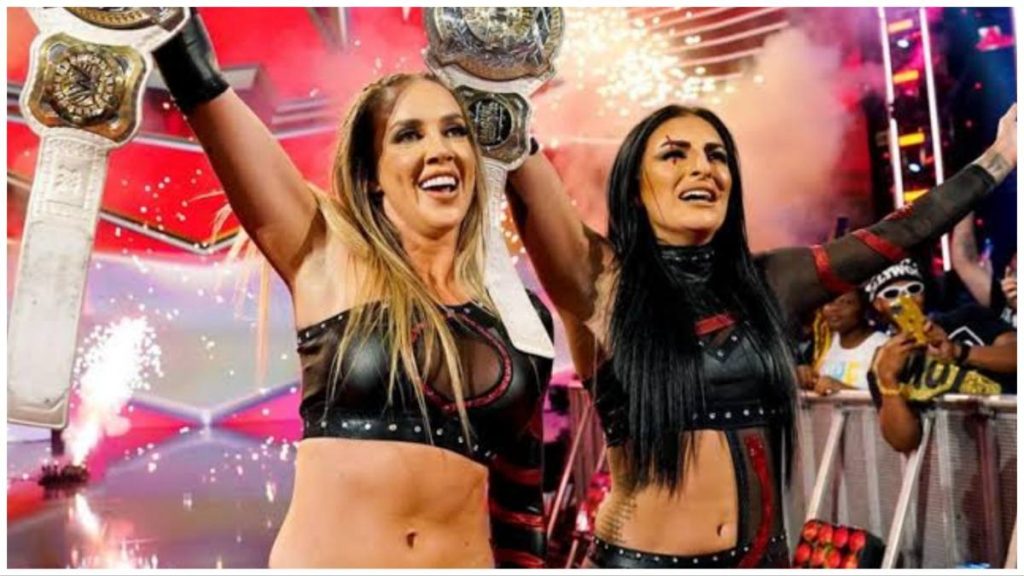 On the latest edition of RAW, Vince Russo discussed Sonya Deville and Chelsea Green winning the WWE Women's Tag Team Championships from Liv Morgan and Raquel Rodriguez on Monday Night RAW. Russo praised the match's psychology, noting how they focused on Rodriguez's injury and worked the leg. He acknowledged that the match told a strong story, especially with Liv Morgan's surprise appearance at the end of the night. Overall, Russo thought the match was fine for what it was.
Speculation of Women's Title contender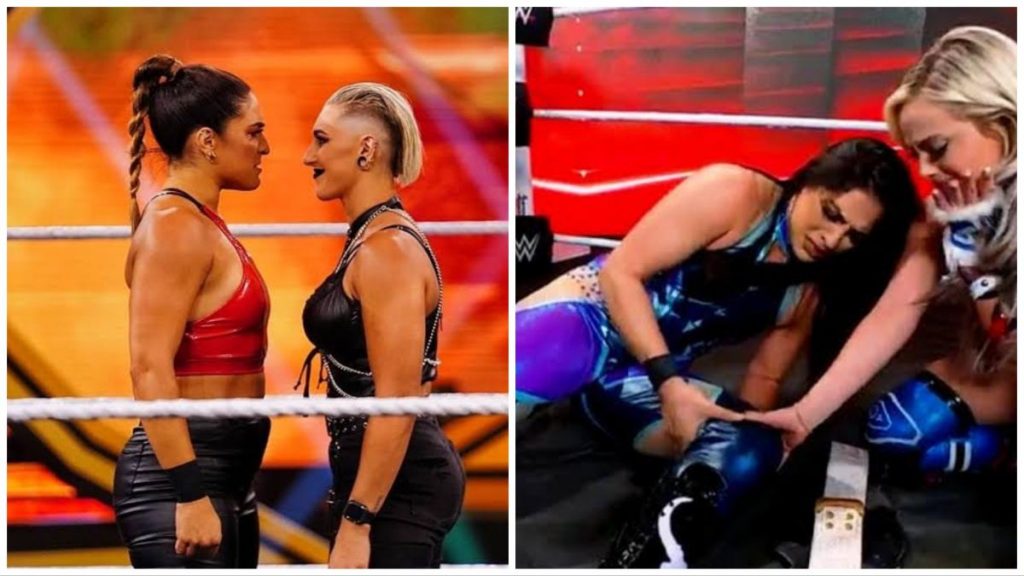 Rodriguez and Morgan claimed the titles from Rousey and Baszler, marking their victory a few weeks ago. Speculation is now circulating that Rodriguez may contend for the WWE Women's World Championship at SummerSlam, as she is currently engaged in a feud with Ripley. At SummerSlam, WWE creatives may make a strategic plan for audience support capitalizing on babyface Raquel Rodriguez, and audience support. Rhea Riley is growing stronger day by day. Raquel could be the perfect one to serve her well with this bout. In numerous segments of WWE, the staring eyes of Rhea and Raquel have been teasing the match. Undoubtedly, this will be a banger if they go one-on-one.
Read Next :
Add Howdy Sports to your Google News feed.