Bray Wyatt is a prominent WWE star. In WWE, Bray Wyatt is well-recognized for the amazing variety of roles he plays. Let's recall the characters portrayed by Bray Wyatt in his WWE career in this article.
Bray Wyatt characters here are ranked from best to worst. Bray Wyatt has fulfilled all his characters beautifully, starting from Harris to The Fiend. Let's remember Windham Rotunda aka Bray Wyatt and his journey in WWE through his characters.
#1 The Fiend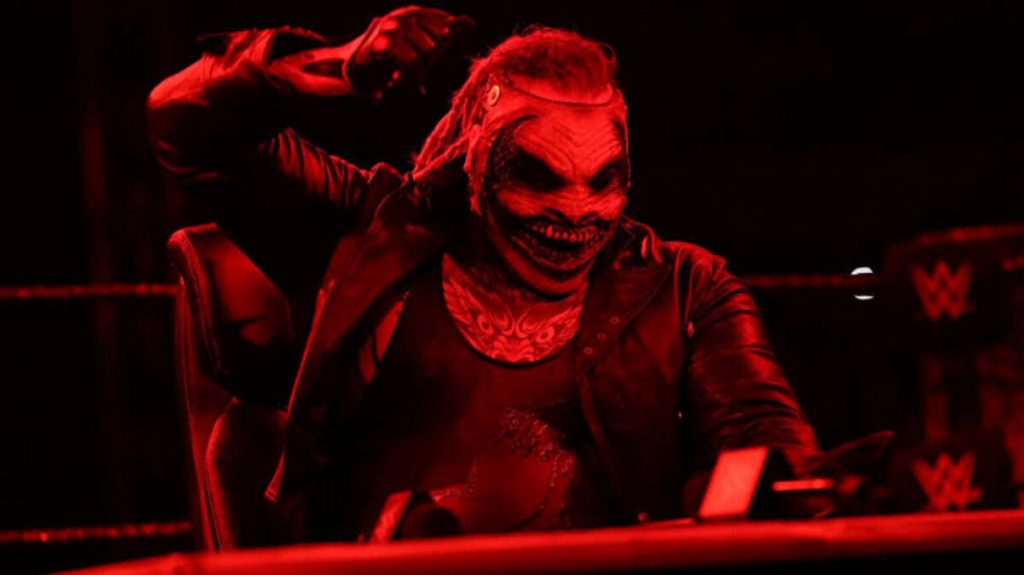 The Fiend is the utmost expression of evil and darkness. He defeated Finn Balor in a fantastic bout, establishing himself as the most deadly character in professional wrestling with a menacing new entrance tune and a very violent move-set. 
Wyatt has been given the freedom to utilize his imagination as the presenter of Firefly Fun House. During his feud with Braun Strowman, he reintroduced the "Eater of Worlds" character to the public. At WrestleMania 36, he defeated John Cena in the bizarre Firefly Fun House match.
The most ideal representation of his character is by Wyatt. Wyatt always has a smile on his face and cracks jokes as "Fun House. "
Bray, before he effortlessly transforms into The Fiend. All of the previous failures were transformed into absolute gold by Wyatt.
With this iteration of his character, Wyatt can play three different incarnations of himself, and each one is flawlessly presented. Despite how awesome The Fiend was, his involvement in WWE kind of faded away by the end. He ultimately served as the interim Universal Champion between Braun Strowman and Roman Reigns in August 2020. His feud with Randy Orton brought an end to this period.
#2 Firefly Fun House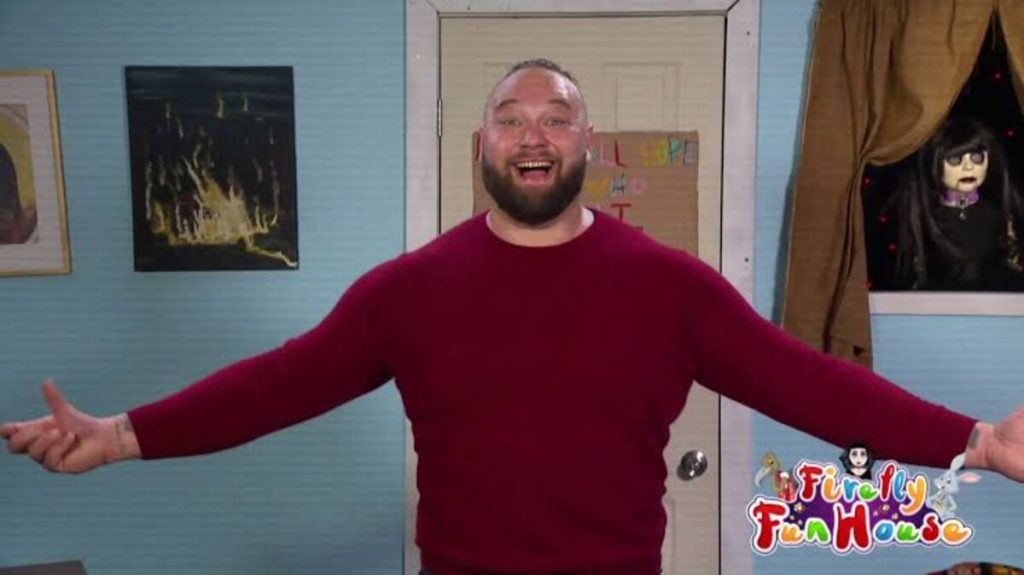 Mercy the Buzzard, Abby the Witch, Ramblin' Rabbit, Huskus the Pig Boy, and a few additional puppets were featured in a handful of vignettes that WWE began broadcasting in April 2019. Wyatt made an appearance as the host of the Firefly Fun House, essentially making light of his earlier mistakes. The Miz was defeated by this Wyatt incarnation at TLC 2019. Before losing to "The Monster Among Men" Braun Strowman at the 2020 Money in the Bank pay-per-view.
The deconstruction of John Cena's persona during the avant-garde, cinematic Firefly Fun House match at WrestleMania 36. However, was one of Wyatt's greatest creative feats in his time with the WWE. Despite the fact that it was only loosely a wrestling fight. It provided spectators with something they had never seen before and probably will never see again.
#3 The Wyatt Family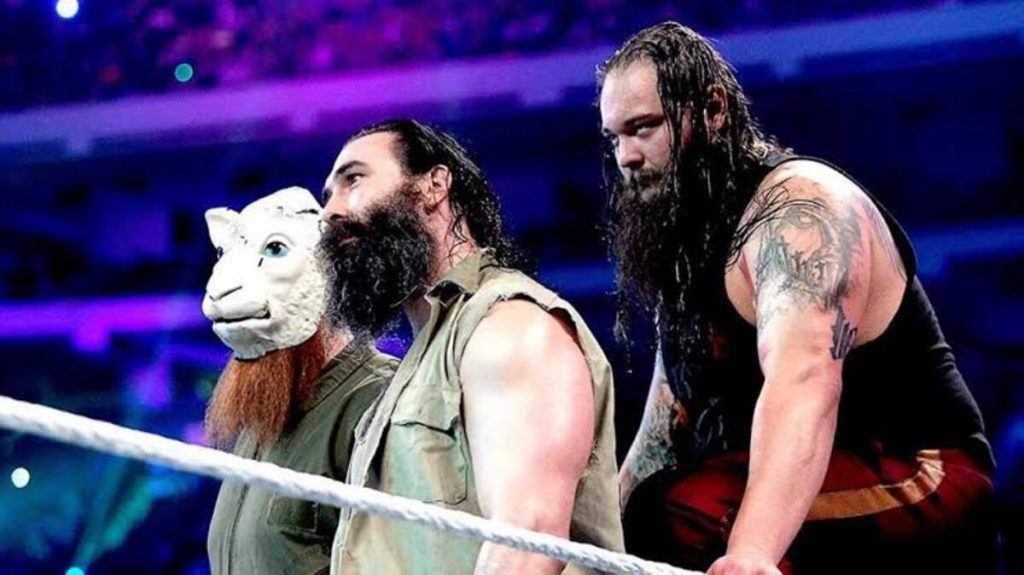 In April 2012, the FCW episode featuring Bray Wyatt featured him for the first time. On July 11, 2012, Wyatt made his NXT debut, defeating Aiden English in a singles match. This was after FCW changed its name to NXT.
The Wyatt Family was established in November of that year after enlisting Luke Harper and Erick Rowan. The Wyatt Family was promoted to Raw following a successful run in NXT, and on July 8, 2013, they made their debut. The two had an excellent match at the Royal Rumble after trying to acquire Daniel Bryan went wrong. Prior to focusing on John Cena, they engaged in a highly anticipated feud with The Shield.
Any prestige of The Wyatt family was ruined by that feud. This strange faction came to an end when Wyatt defeated Chris Jericho and released Harper and Rowan.
Also read: Former WWE Champion Bray Wyatt dies at age 36; cause of death revealed
#4 The New Wyatt Family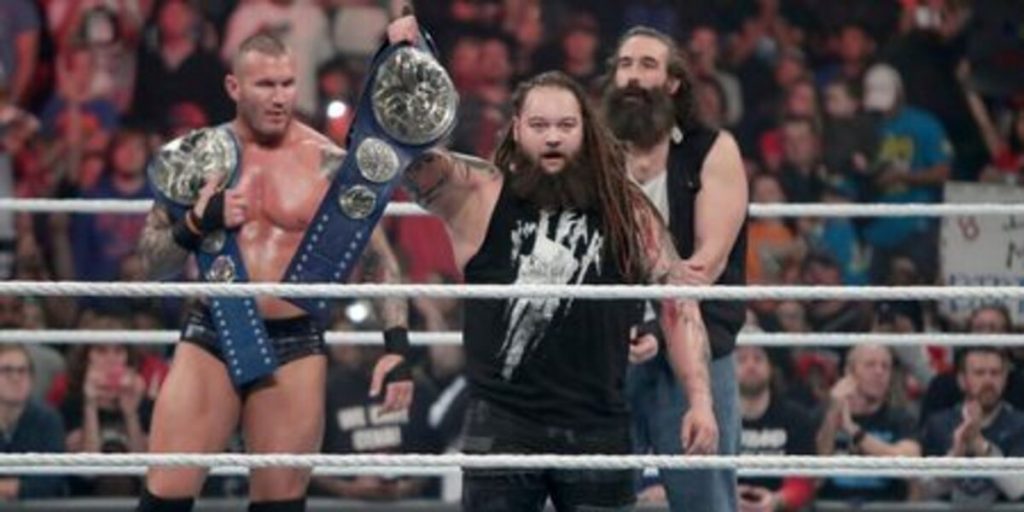 At Battleground in 2015, the Eater of Worlds, Bray Wyatt, emerged victorious against Roman Reigns with assistance from his former stablemate, Luke Harper. The reunion of The Wyatt Family was completed when Erick Rowan returned from injury and rejoined the group. During this time, Wyatt introduced the WWE Universe to the formidable Braun Strowman, the black sheep of the family.
However, despite these additions, Wyatt's feud with Reigns ended in defeat, and the family was also soundly beaten by the Brothers of Destruction. Subsequent feuds with the League of Nations and The New Day proved to be inconsequential. As part of the draft, Wyatt and Rowan were selected for SmackDown. While Strowman was assigned to Raw, signaling WWE's intention to develop him as a singles competitor.
Soon later, Randy Orton took Rowan's position after he succumbed to Wyatt's psychological manipulation and joined the organization. Rowan had been kicked out after losing to Dean Ambrose. The SmackDown Tag Team Championships were won and held by the new Wyatt family when the Freebird Rule was in effect. The bond between Orton and Harper deteriorated when they were defeated by American Alpha. Leading to Orton's eventual expulsion from the team.
The Royal Rumble's final three competitors were Orton and Wyatt. After Roman Reigns, who had eliminated Wyatt earlier, was defeated, Orton took the victory. The WWE Championship was Wyatt's first career victory after a stellar effort in the elimination chamber.
However, his reign was short-lived, as he was defeated by Orton at WrestleMania 33 in a poor bout, but not before the viper set fire to the Wyatt family property. After being transferred back to Raw, Wyatt suffered a string of defeats that eventually brought him face-to-face with Matt Hardy. The high point of this run was Wyatt's championship victory.
#5 WWE Return- 2022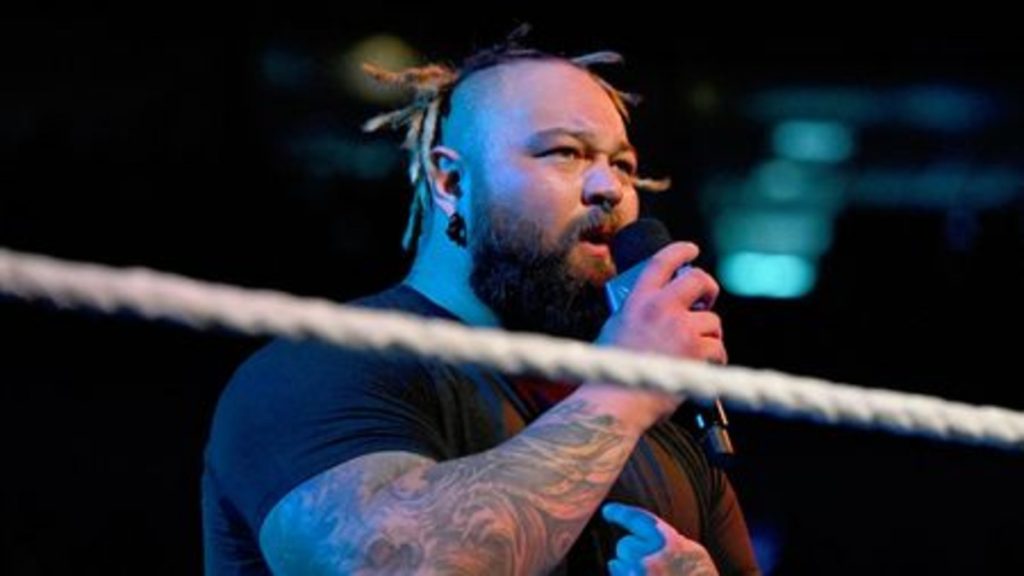 Bray Wyatt finally rejoined WWE after his aforementioned 14-month layoff, after weeks of tease from the company in the form of hints and Easter eggs. In comparison to his prior incarnations, this Bray Wyatt returned and stood out, thanks in large part to the awesome new theme song by Code Orange.
Clearly coping with some issues that are still being addressed, Babyface Wyatt wears his fragility on his sleeve and has so far been hesitant to share a lot of information with the audience. The 2022 Bray Wyatt has a lot of promise, but the verdict is still out on that one.
#6 New Face Of Fear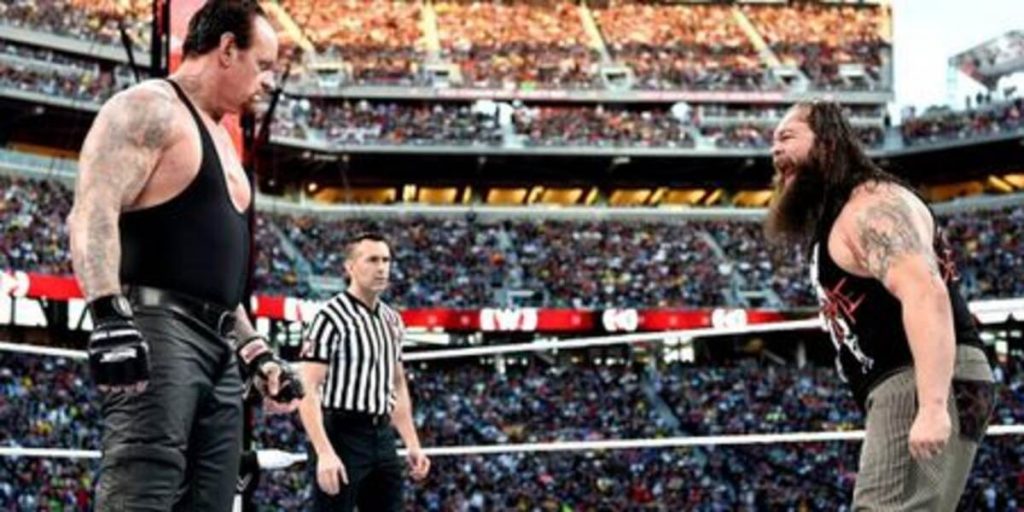 Wyatt started playing singles matches. He began a rivalry with Dean Ambrose, which ended with Wyatt's triumph on the January 5th episode of Raw in 2015. Wyatt had a successful run in the Royal Rumble after conquering that conflict. After the Royal Rumble, Wyatt started calling himself "The New Face of Fear.
Wyatt lost the bout he challenged The Undertaker to at WrestleMania 31 at Fastlane. The Wyatt family finally came back together after Wyatt defeated Ryback in a one-off match at Payback following the defeat.
#7 Deleter Of Worlds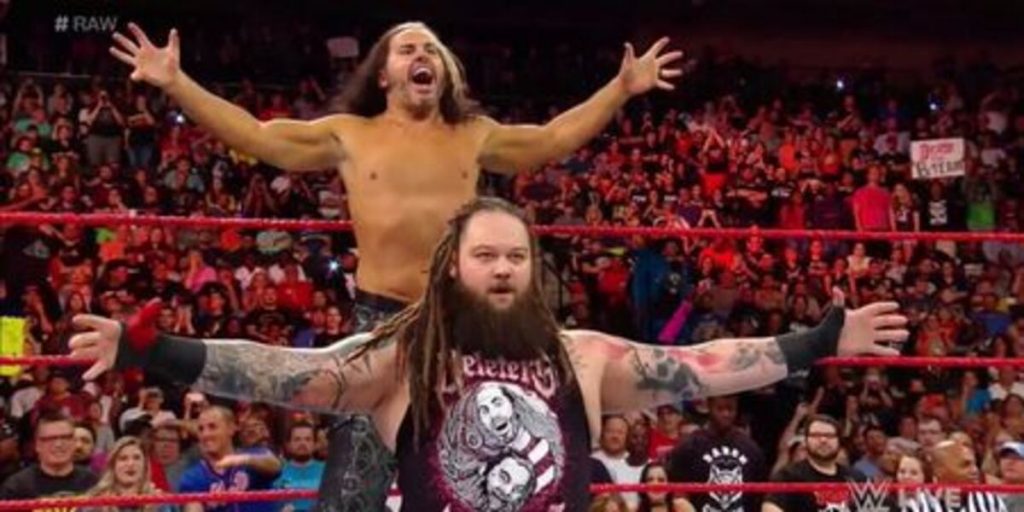 Bray Wyatt later engaged in a feud with Matt Hardy after losing several significant fights in a row, reawakening his hugely popular "Broken" character among his amazingly vast arsenal of characters. An Ultimate Deletion match served as the main event of the 2018. March 19 episode of Raw to conclude the conflict with the now "Woken" Matt Hardy. 
Following Hardy's advance into the Lake of Reincarnation, Wyatt vanished from programming. At WrestleMania 34's Andre the Giant Memorial Battle Royal, he made a comeback and assisted Hardy in winning the contest. For the first time in his career, he made a face while performing.
Also read: How The Legend of The Undertaker was created?
The 'Deleters of Worlds' were on fire when they won the Raw Tag Team Championships at the Greatest Royal Rumble in Saudi Arabia. Sadly, their reign was short-lived as they lost the titles to Curtis Axel and Bo Dallas of The B-Team at Extreme Rules. Talk about a rough start! After that, Hardy had to take some time off to heal his injuries, and Wyatt disappeared from the scene too.
#8 FCW's Duke Rotundo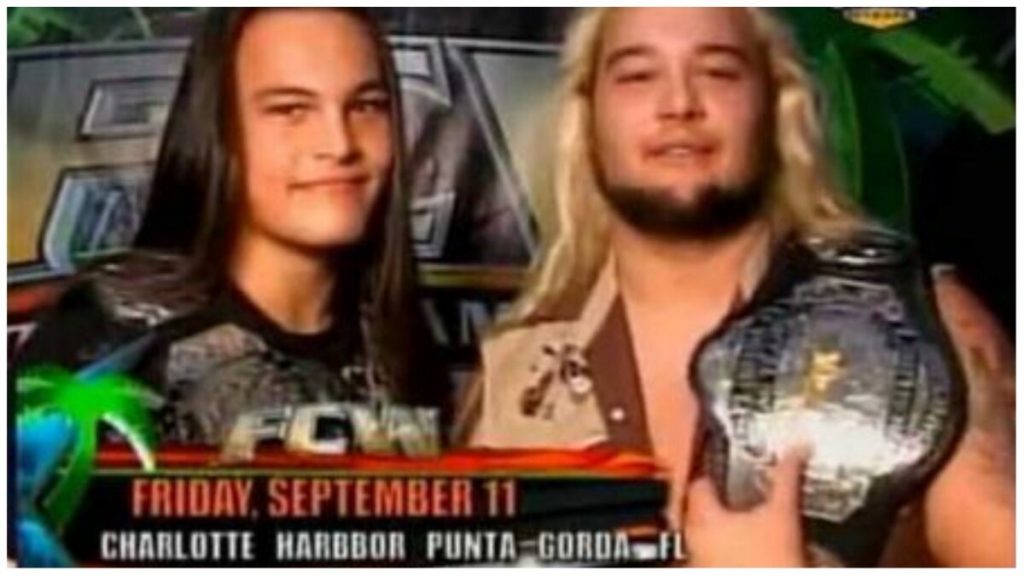 Early in 2009, at Florida Championship Wrestling, in WWE's developmental territory at the time, Windham Rotunda made his ring debut before becoming Bray Wyatt or even Husky Harris. The future Bray Wyatt changed his identity to Duke Rotundo after he started appearing on FCW television and joined up with Bo Rotundo, a.k.a. Bo Dallas, his real-life brother, to form a tag team. The Rotundo Boys' first FCW Florida Tag Team Championship reign lasted 119 days. They were successful in capturing the title twice.
#9 Husky Harris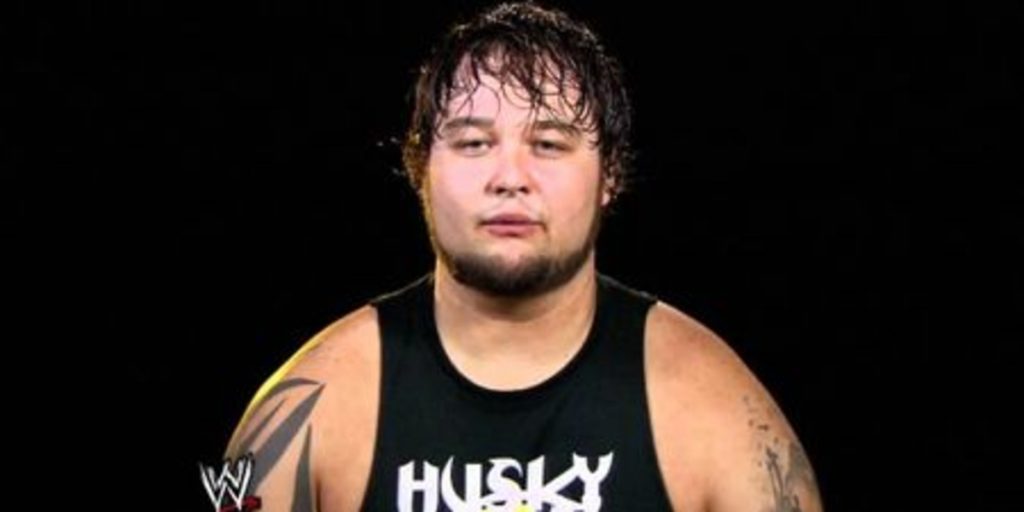 A member of the first season of NXT, Husky Harris debuted with Cody Rhodes as his professional in June 2010. Prior to being removed from the NXT episode airing on August 17th. Harris was present on programming for a few weeks. Afterward, he made his Nexus debut in November.
He stuck with the clan until January 31, 2011, and in the end, he ended up becoming one of the few achievements to come out of the group. However, he did not distinguish himself as a valuable member of the faction. Harris and Michael McGillicutty competed against Santino Marella and Vladimir Kozlov for the WWE Tag Team Championships. After Harris passed the requirements to join CM Punk's New Nexus.
After they failed, Harris was attacked by Randy Orton, who punched him in the head and rendered him unwatchable. The Husky Harris persona didn't make another appearance after that. Harris did not make another appearance on WWE programming after his FCW match as the character.
Add Howdy Sports to your Google News feed.