Maria Sharapova and Steffi Graf are joining Andre Agassi and John McEnroe in Pickleball's second edition. This edition will have a prize of one Million Dollars to the purse.
Maria Sharapova and Steffi Graf are two well-known names in women's tennis. Maria Sharapova is the former world No.1 in WTA and has 36 career titles. Meanwhile, Steffi Graf is a step ahead of Maria as she was the world No.1 in WTA for a record 377 weeks. Also, Steffi has won 22 Grand Slams singles titles. She is the only Golden Slam winner in tennis. She also has the Gold medal in the Olympics for Tennis.
Sharapova and Graf will be joining in with Andre Agassi and John McEnroe. As both Agassi and McEnroe are the previous contenders of Pickleball and are again in the second season. Maria Sharapova and Steffi Graf will be playing up against Andre Agassi and John McEnroe for the $1 million prize.
Andre Agassi is excited to play with his wife and so is Steffi Graf to play with him. Influenced by his excitement Andre says, "I am so excited to share this experience with one of the best tennis players, my wife."
Pickleball is one of the fastest-growing and widely spreading sports in the American sports culture. Pickleball Slam was organized in April 2023 with Agassi and McEnroe playing against Andy Roddick and Michael Chang. This season Pickleball's inaugural event has been a great success and the event drove up a huge viewership. This event attracted more than 237,000 adults age below 50 years. Also, this event surpassed the famous sports viewership, making a record that is hard to beat.
In the inaugural event, Mcenore defeated Agassi with a score of 15-13, 16-14. On the other court, Andy Roddick tasted defeat by Michael Chang with a score of 15-10, 15-10. In the final match between Michael Chang and McEnroe, Chang claimed victory with a score of 21-15, 21-23, 12-10.
Andre Agassi's daughter breaks out her low profile to celebrate Carlos Alcaraz's win at Wimbledon
Jaz Elle Agassi, the daughter of the former World's No.1 couple, Steffi Graf and Andre Agassi. Contrary to her parents she was away from tennis and followed her own path of life.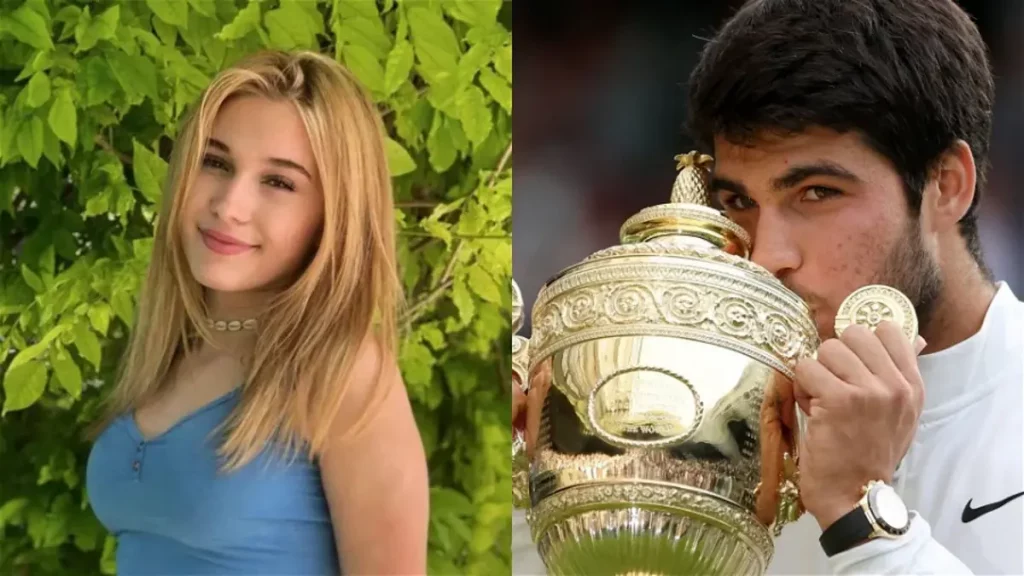 Jaz Agassi has kept her social media on a low profile where she never posted anything. She has an Instagram account in which she is often active but not with a higher activity. But this time she posted a tribute to the Wimbledon champion, 20-year-old Carlos Alcaraz. She shared the post with the official Wimbledon Account, giving the winner a spot.
READ NEXT:
Add Howdy Sports to your Google News feed.