Carlos Alcaraz recently discussed his plan to win the Wimbledon against Novak Djokovic. Carlos Alcaraz's plan is more of a mental game rather than a physical one. He had to taste defeat against Novak Djokovic in the previous French Open.
The reason for his defeat at the clay court as stated by Alcaraz was a cramp. Although he recovered and was provided excellent medical assistance, it was still difficult for him to overcome his mental. Carlos Alcaraz learned from his previous mistake, Alcaraz mentioned that he would be focused on his mental work and he will try to avoid cramps.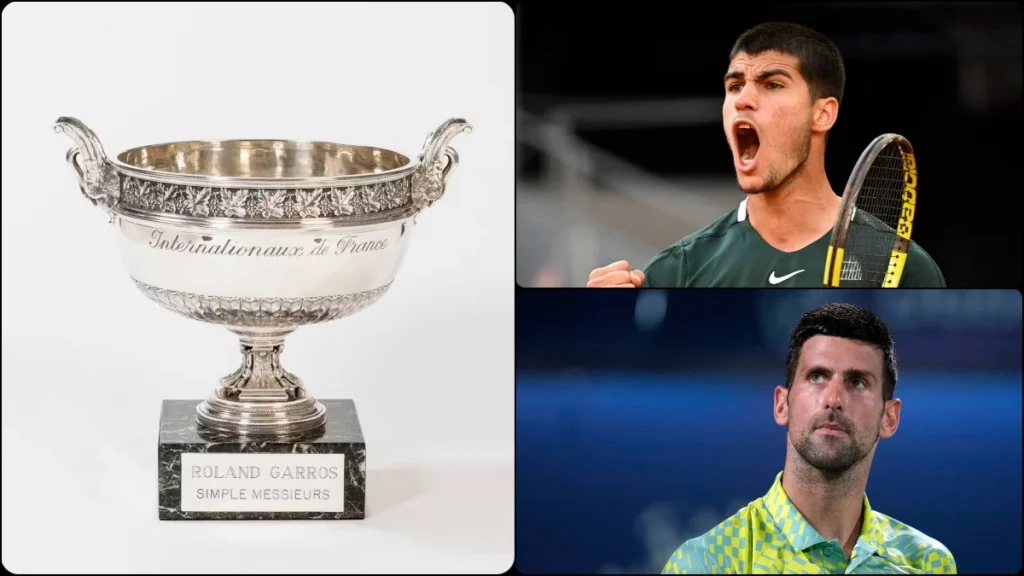 Elaborating on his mental warfare, Carlos Alcaraz's plan for winning Wimbledon went as follows: "Well, physically I'll do it the same, what I was doing before the matches. Probably in the mental part, I will do something different, to stay calm, to show that I'm not nervous. Some exercise in the mental part. I don't know what I'm going to do, but I'll do some exercise to stay calm and to forget – or I'll try to forget that I'm going to play a final against Novak."
Previous matches between the players
Carlos Alcaraz, A 20-year-old tennis star and the World's No.1 in ATP. The Spaniard won eleven ATP Tour-level singles titles, including the 2022 US Open and four Masters 1000 titles. He is the youngest person in history to top the singles ranking at 19 years of age. Also, he is the only one to top the men's ranking in the Open era.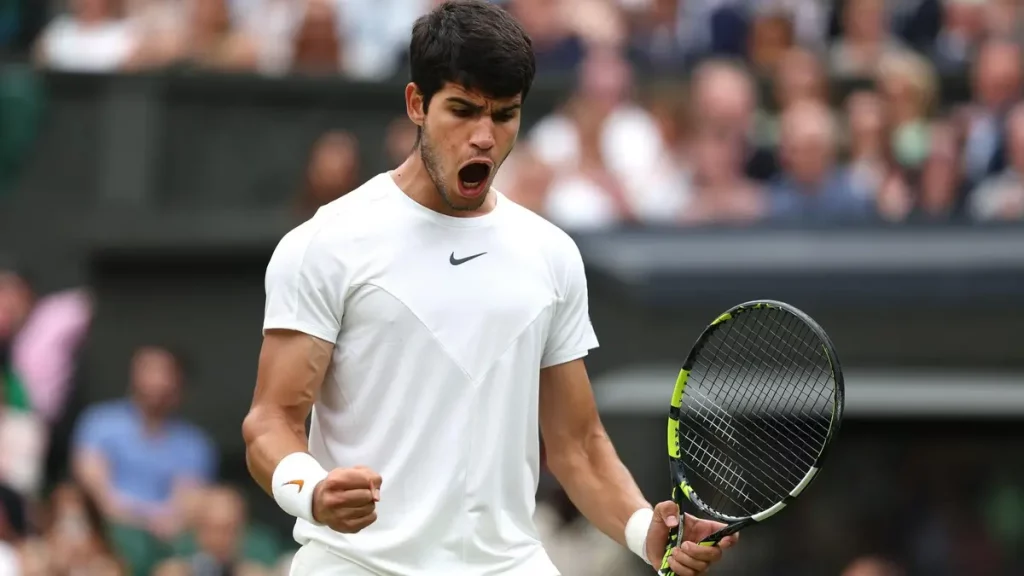 Carlos Alcaraz will be up against Novak Djokovic in the finals at the center court. Carlos said that he is prepared for the game, he said it is more of a mental game for me rather than the physical one. Back in 2022, the Spaniard made the Serb wow as a 20-year-old won against him. Alcaraz defeated Djokovic in Madrid Open, after defeating Rafael Nadal the previous day.
But this time Novak Djokovic is ready at his best. In the French Open, the Spaniard was left in defeat as Djokovic won the match. In the quarterfinals of the French Open Alcaraz was fighting on two fronts, one from Novak Djokovic and the second from his cramp.
Carlos Alcaraz was dominating in the first set but due to cramps, his performance in the forwarding sets was very bad. In the second set, he dropped his performance and lost the set to Djokovic with a score of 5-7. This bad performance made Carlos go down and lost the match at the score of 6-3, 5-7, 6-1, 6-1. Later receiving medical help for his cramps. Djokovic and Carlos are rarely been seen in the same draw, the last was in 2019. Both are the best players on the field.
READ NEXT:
Add Howdy Sports to your Google News feed.