WWE star Mustafa Ali is one of the heavily underrated but talented performers in WWE. In a recent interview, he opened up about discrimination he faced in the past and how he never felt like he belonged in the US, despite being a Muslim-American.
Despite being in the company for several years, Ali never won a single WWE championship. And for years, fans have been pushing for Ali to be booked more properly. He recently got what seemed to be a big push. He won a Battle Royale to determine a challenger for Gunther's Intercontinental Championship. Fans had hoped that things would finally change for Ali at Night of Champions, but he had little chance of defeating Gunther.
Although he failed to capture the IC championship, it looks like he has one particular championship in mind. And that is the United States Championship, which is currently held by Austin Theory. Ali did go up against Theory for the championship before, but failed to capture it.
One may ask, why is Mustafa Ali so focused on winning the US Championship. It actually has a lot to do with Ali's ethnicity. He has revealed in the past how much he would like to take the United States Championship off Austin Theory's shoulders and raise it above his head. Ali also talked about how he never felt like he belonged in America despite being a Muslim-American. According to him, winning the US championship will solidify him as an American, and he would finally feel like he belongs there.
"Every time I see the United States flag and every time I see anything red, white, and blue I think of the United States Championship and the reason why I think about it is that I'm bigger than my backstory. Being a Muslim American growing up, despite being born in this country, I always felt a little alienated, I felt like I didn't belong. And I don't know why but I feel like winning that championship will solidify it, like being announced as the United States Champion Mustafa Ali. And not just for me what it would do for other people from all different backgrounds that have ever felt like they don't belong. It's a testament that yeah it took me 20 plus years to do it but I've won this championship and now you have to call me the United States champion Mustafa Ali. There's a lot of weight that comes with that and I think in a good way," said Ali.
Mustafa Ali talks about discrimination he faced in his earlier days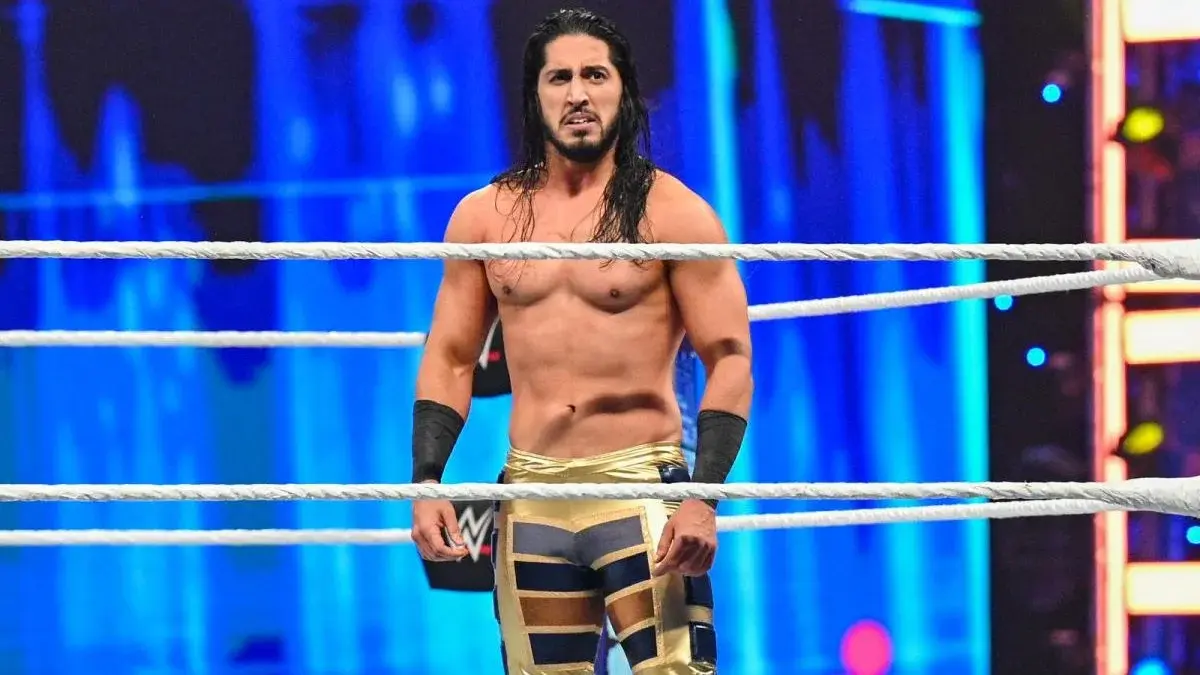 This was not the first time that Mustafa Ali has talked about the discrimination he has faced in the country due to his religion. In a video uploaded on Twitter last year, Ali talks about how he was picked on at school once.
It was at the time of the 9/11 attack, which claimed the lives of nearly 3000 people. It happened when two hijacked planes crashed into the Twin Towers of the World Trade Center in New York City. At the time, Ali was at school. He said in the video, that the teacher thought it would be a good idea for the students to talk and express their emotions.
"I remember raising my hand and saying, 'I can't believe this happened to us.' The kid in front of me turned around and he said, 'Us? What are you talking about? Your people did this.' I looked around at the class, I looked at the teacher. I was hoping someone would say something to help me or defend me. No one said anything", said Ali.
This incident was apparently the reason why Ali feels the need to prove himself as an American. Today, he is a successful WWE superstar. Although he has not won any major championships yet, that may change soon in the future.
Read Next:
Add Howdy Sports to your Google News feed.