Raquel Rodriguez and Rhea Ripley contested for the WWE SmackDown Women's Title at WWE Payback 2023. Rodriguez appeared to pose the most significant physical threat to Rhea Ripley. Raquel Rodriguez, a former tag team champion, was about to win the title. Unfortunately, she lost the contest due to Dirty Dominik Mysterio's interference. Dominik Mysterio intervened just as Raquel was ready to unleash her finishing move to end the match. As a result, Raquel's momentum was undoubtedly destroyed as Rhea took the lead, hit Raquel with a riptide, and won the match. Raquel Rodriguez expressed intense rage and plans to exact revenge on Rhea Ripley.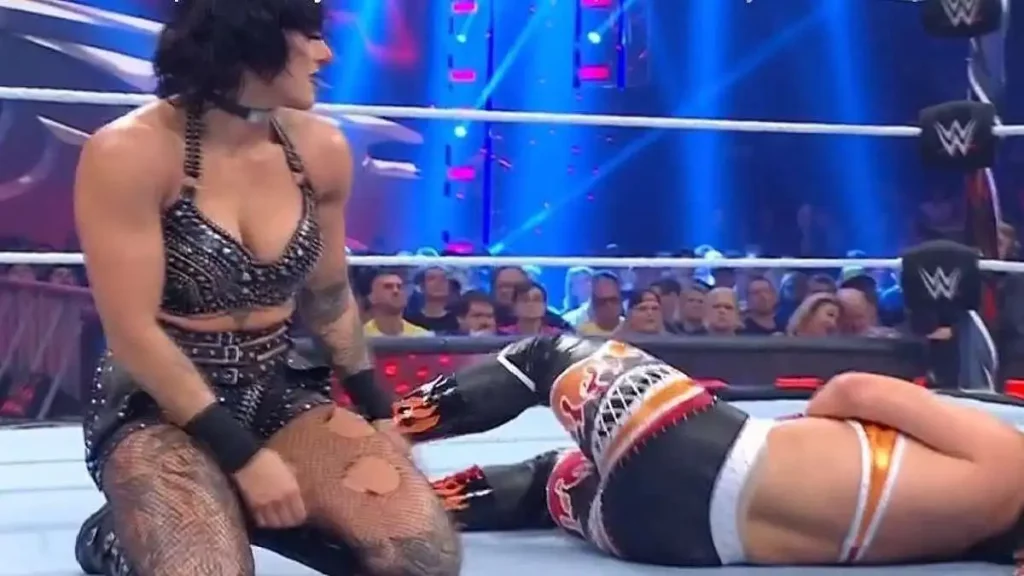 In a recent interview following her loss of the championship, Raquel Rodriguez expressed her tremendous annoyance with Rhea Ripley's cheap tactics and Dominik Mysterio's intrusion. According to Rodriguez, she was on fire and was very certain that it was her night. She continues, "I know Rhea could never come out by herself," Even though Ripley is the champion, Eradicator constantly needs Dominik Mysterio's support to cause trouble and win the gold.
Also read: "John Cena interviews New Undisputed Tag Team Champions, Judgment Day" WWE Payback 2023 Results, Highlights and Grades
Raquel Rodriguez, a former WWE Tag Team Champion, blames Dominik for her defeat and demonstrates that he cannot let Rhea manage her game alone, and he constantly goes and rushes to her aid.
This match was dedicated to her former tag team teammate Liv Morgan. Raquel Rodriguez admits that her match versus Rhea Ripley was quite emotional owing to the dedication. As of now, Due to an injury caused by Rhea Ripley, Liv Morgan is out of action. Rodriguez dedicated this match to her partner and was eager to take revenge. However, it didn't work in her favor. Still, Raquel boldly claims, "It's not over."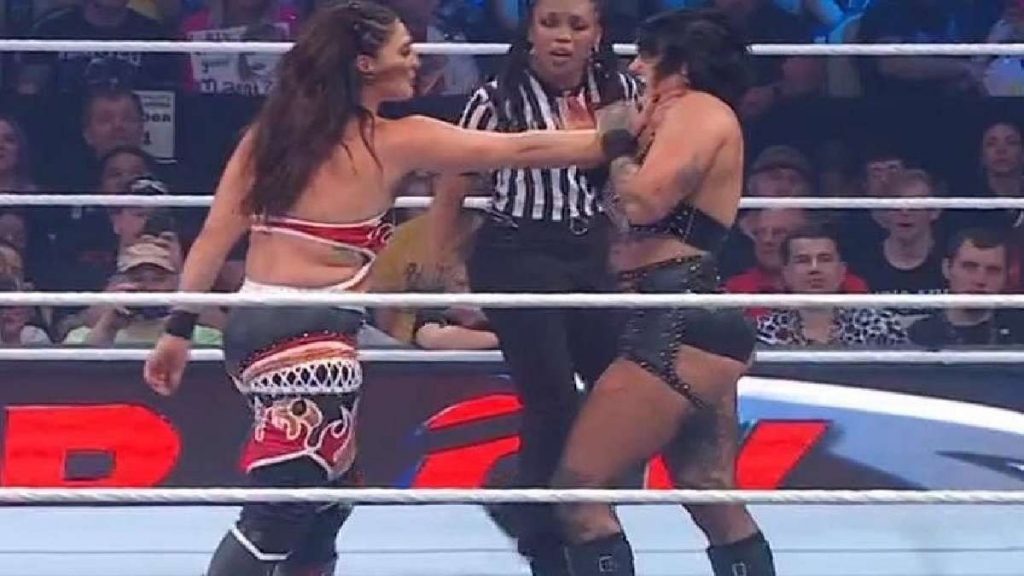 Rodriguez adds that this bout was just a small sample and that she will continue to hit Rhea Ripley hard.
Dominik Mysterio and Ripley are in for a devastating attack from Rodriguez. Rodriguez is adamant that she will soon exact revenge and win the WWE SmackDown Women's Championship.
Rhea Ripley and Dominik Mysterio have received a harsh warning from Raquel Rodriguez that she won't be sitting still. Instead, she'll return with incredible strength to fend off their cheap strategies and annihilate Dom and Rhea. Raquel Rodriguez vs. Rhea Ripley could be on the line for the following pay-per-view. As Raquel stated their fight hadn't yet been over.
Add Howdy Sports to your Google News feed.