AEW star Dustin Rhodes, brother of Cody Rhodes warns the former WWE Champion Brock Lesnar. Cody Rhodes confronted the audience during the last RAW in Atlanta. American Nightmare was relentlessly assaulted by Brock Lesnar on that show. This Brutal beating was in Cody's Hometown and front of her beloved mother. This provoked Dustin Rhodes to annoyingly react to The Beast.
American Nightmare calls out Lesnar to accept the SummerSlam challenge. However, Lesnar chose to respond with a violent physical attack, surprising Cody on the stage and repeatedly striking him with a chair. He proceeded to execute his powerful F5 move and apply his devastating Kimura Lock. Notably, this assault took place in front of Cody's mother, Michelle Rhodes, who was seated in the front row
Responding to Brock Lesnar's brutal action, Dustin expressed his support for his brother on Twitter. He stated that he would confront Lesnar if given the chance, emphasizing that he still has energy to spare. Dustin concluded his tweet with a middle finger emoji directed at Brock. Dustin also mentions Brock Lesnar as a piece of shit.
The attack by Brock Lesnar has undeniably escalated the feud between Cody Rhodes and him. Following the attack, Lesnar accepted Rhodes' challenge, paving the way for a highly anticipated showdown at SummerSlam. The Beast Incarnate's actions have not only inflicted pain upon Rhodes but have also sparked a newfound determination within the Rhodes family.
WWE capitalized on Cody Rhodes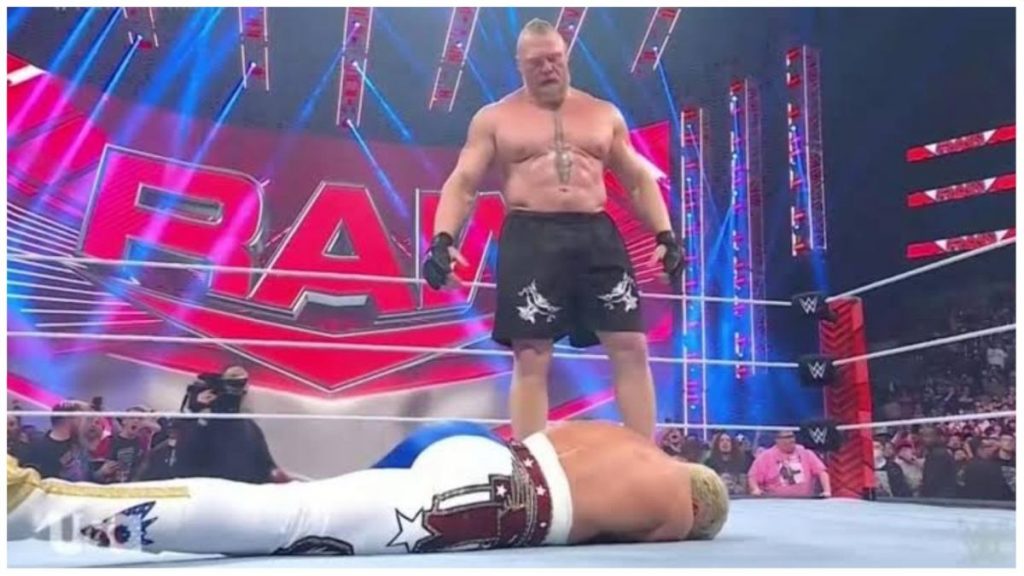 Rhodes believed that WWE's actions were advantageous for him, as they aimed to bring out his full potential by presenting him with a range of difficult tasks before granting him the ultimate reward. However, Lesnar's actions tonight severely tested Rhodes' patience. WWE creatives planned great to capitalize on Cody Rhodes.
Brock Lesnar makes a confession
The 7x WWE Champion, Brock Lesnar, sat down with former UFC peer Daniel Cormier before WrestleMania 39. During their conversation, Lesnar made an honest confession. He expressed his desire for another opportunity to become a champion, but also emphasized that he didn't necessarily need it. Lesnar expressed that while he doesn't feel the need to be a champion at this stage of his career, he would appreciate another opportunity if circumstances aligned. He acknowledged the unpredictable nature of the business.
American Nightmare's Documentary is releasing on July 21, 2023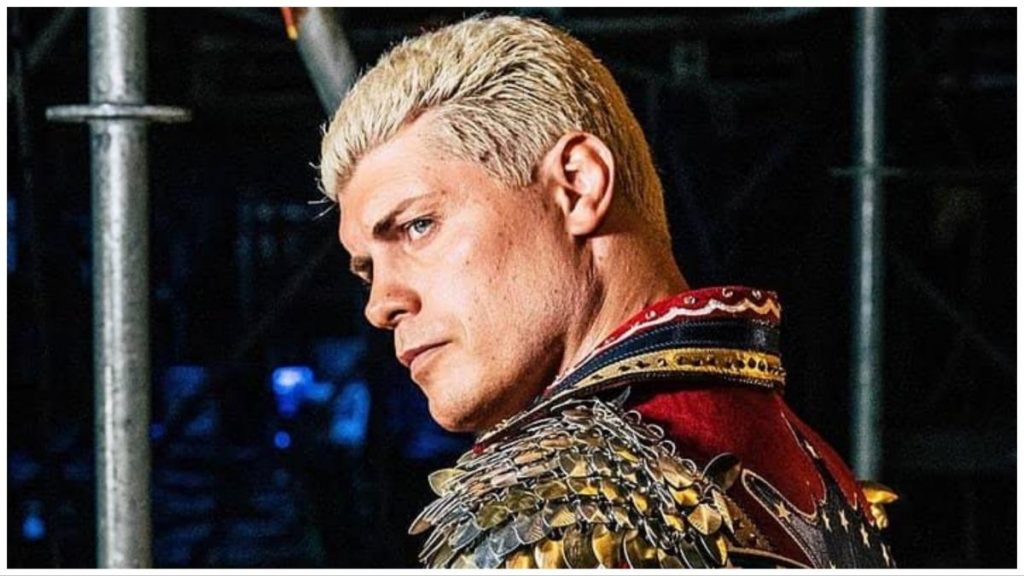 Peacock, WWE's official streaming network, has been a significant partner for the company, producing various shows. Among these shows is a documentary about Cody Rhodes, titled American Nightmare: Becoming Cody Rhodes, set to release on July 31. This documentary will highlight Rhodes' journey from the start of his career, illustrating the transformation of a man who is blazing a new trail in sports entertainment. Directed by Matt Braine, Vince McMahon, and others, the executive producer for the show is Rhodes himself, with Steph Amell serving as the narrator.
Cody's tenure in WWE alongside his brother Dustin Rhodes proved to be a pivotal period in his career. However, in 2016, he decided to part ways with the company. This move ultimately led to a newfound enlightenment in his career. A few years later, Cody played a significant role in establishing All Elite Wrestling (AEW), which garnered considerable attention within the wrestling industry. Through his efforts, AEW transitioned into a prominent and widely recognized promotion. Cody's return at WrestleMania 38 solidified his status as a megastar, further cementing his impact on the wrestling world.
Read Next:
Add Howdy Sports to your Google News feed.