At the Hungarian Open, the match between Amarissa Toth and Zhang Shuai was one that stood out the most because of the controversy surrounding it. In the match between the Chinese and the Hungarian, there was a moment where Toth erased the mark of the ball on the line which has to be reviewed by the officials. Which caused controversies, after all this chaos and the establishment of the WTA review team, Amarissa Toth apologizes to Zhang Shuai for whatever transpired in the event.
Zhang Shuai was seeded No.2 in the Hungarian Open. She has her current WTA singles ranking at No.45. Shuai is a two times major champion in the Women's doubles championship.
Amarissa Toth was seen celebrating and was happy as Zhang walked off the match in tears due to the discrimination towards her. But, after the incident came to light, Amarissa Toth apologizes to Zhang Shuai, saying: "I did not think that my first ever WTA main draw success of my career would cause such a storm. I am extremely sorry for what happened, I respect Zhang Shuai as a player and as a person. It was never my intention to disrespect, hurt or upset anybody, let alone Zhang Shuai."
She even commented on her insulting behavior after the match and said, "I do realize I shouldn't have celebrated the way I celebrated after the match and I'm sorry for that. I was acting in the heat of the match and got caught up by my emotions and the moment. I focused on tennis, I didn't want to win like that."
Amarissa Toth and Zhang Shuai controversy
Previously Toth and Shuai had some arguments as Amarissa wiped her mark off the line. The mark was important because the referee called it out but it was on the line. Shuai called for the management to have a look at it but Toth allegedly erased the mark. In the video that surfaced on the internet, it can be clearly seen that she knowingly erased the mark with her shoes, While Shuai was screaming not to do it.
To know more about the actual incident read this:
Zhang Shuai left in tears in a match against Amarissa Toth at the Hungarian Open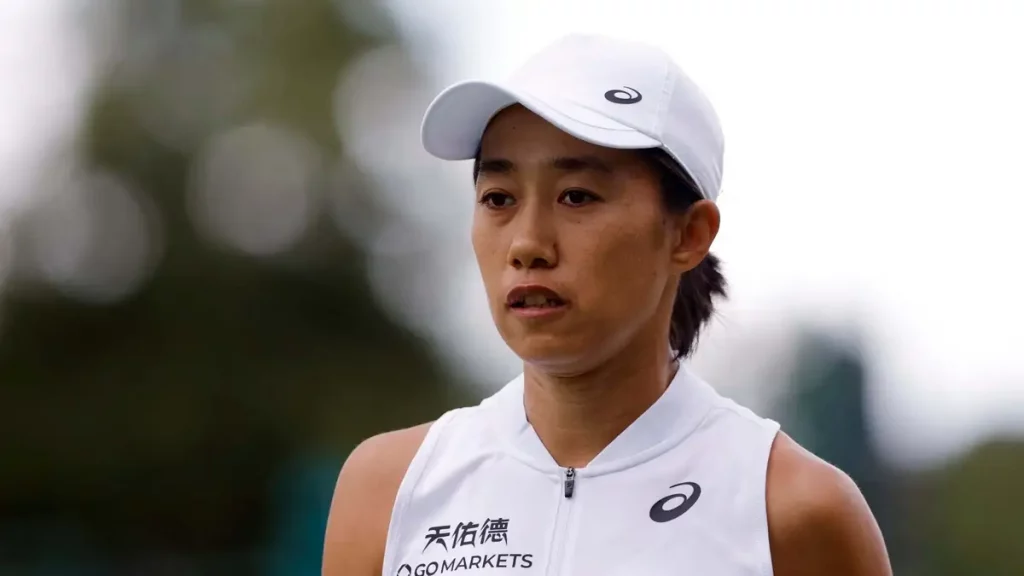 After this incident, Shuai got out of the court and started arguing with the referee. And when she went back to court she was welcomed with a booing from the audience. The local Hungarian spectators started demotivating Zhang in blind support of Toth. Seeing this Zhang started to grunt and walked off the court in tears, eventually, retiring from the match and the tournament.
Many fans and celebrities stood up for Zhang Shuai saying she doesn't deserve that. In the wake of the incident WTA also said, "There is no room for discrimination."
READ NEXT:
Add Howdy Sports to your Google News feed.