The final fight for Carlos Alcaraz, the world No. 1 was up against the world No. 2 Novak Djokovic. The match went to five sets in which one can see the ball stumbling from one half to the other half. Eventually, Carlos Alcaraz snatched the win from the hands of Novak Djokovic halting his winning streak of 5 Wimbledon titles. He shows gratitude towards Martina Navratilova. In this article, we will see how Navratilova's advice to Carlos Alcaraz helped him to defeat the world No. 2.
Carlos Alcaraz, the Spaniard with immense power in his hand and an amazing grip is one of the most famous tennis players. He follows Roger Federer and admires him as a role model. Alcaraz has a game style on the aggressive end, making him one of the fastest-growing tennis players. Alcaraz is also one of the youngest players to have a Wimbledon title booked in his name. He made history by winning the Wimbledon 2023 title defeating Novak Djokovic on his favorite grass court.
The No.1 also thanked the Czech-American tennis player Martina Navratilova for her advice. Navratilova has won 9 singles titles at Wimbledon in her vast career. Carlos Alcaraz speaking with Navratilova on a channel asked for guidance and advice for his final game. Navratilova's advice to Carlos Alcaraz made him realize his strong points and helped him hone them during the match.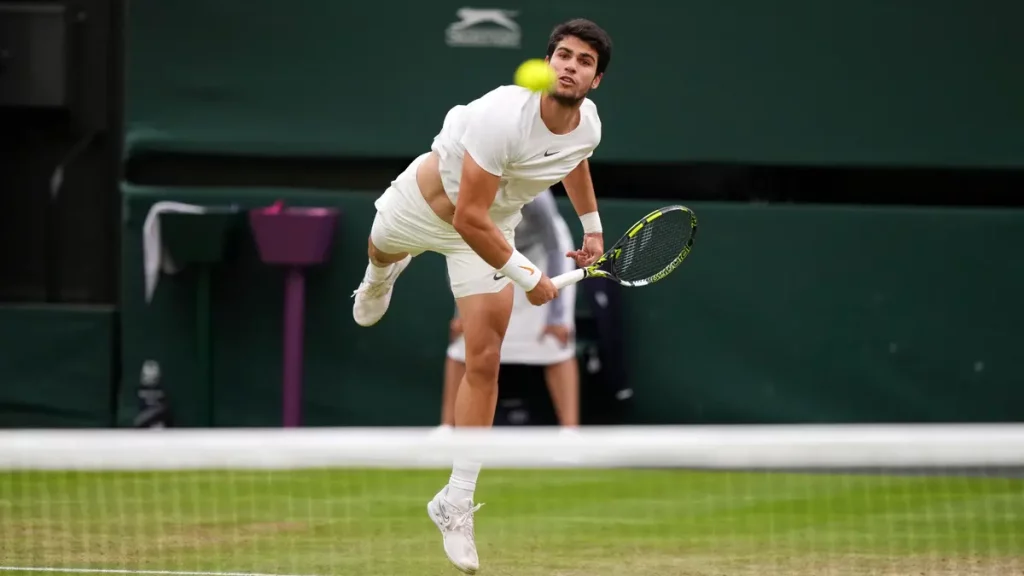 Navratilova felt that he already has the game to ensure his win. She said, "I'd say use the slice more. Cause the ball stays low. Nobody really likes to see a slice coming at them. And you hit it really well."
The plan made by Martina worked out for Carlos. His touch at the net was noble throughout the last game. Alcaraz after the match was in extreme joy to receive those words of advice from the 9 times Wimbledon champion. Alcaraz said, "I mean, nine times champion – You have to do whatever she tells you. And I think it was great."
Novak Djokovic gets fined for breaking his Racket at Wimbledon
The former world No.1 and currently world No.2 got fined $8,000 during his match against Carlos Alcaraz. The fine is imposed on him as he breaks his tennis racket smashing it into the net pole.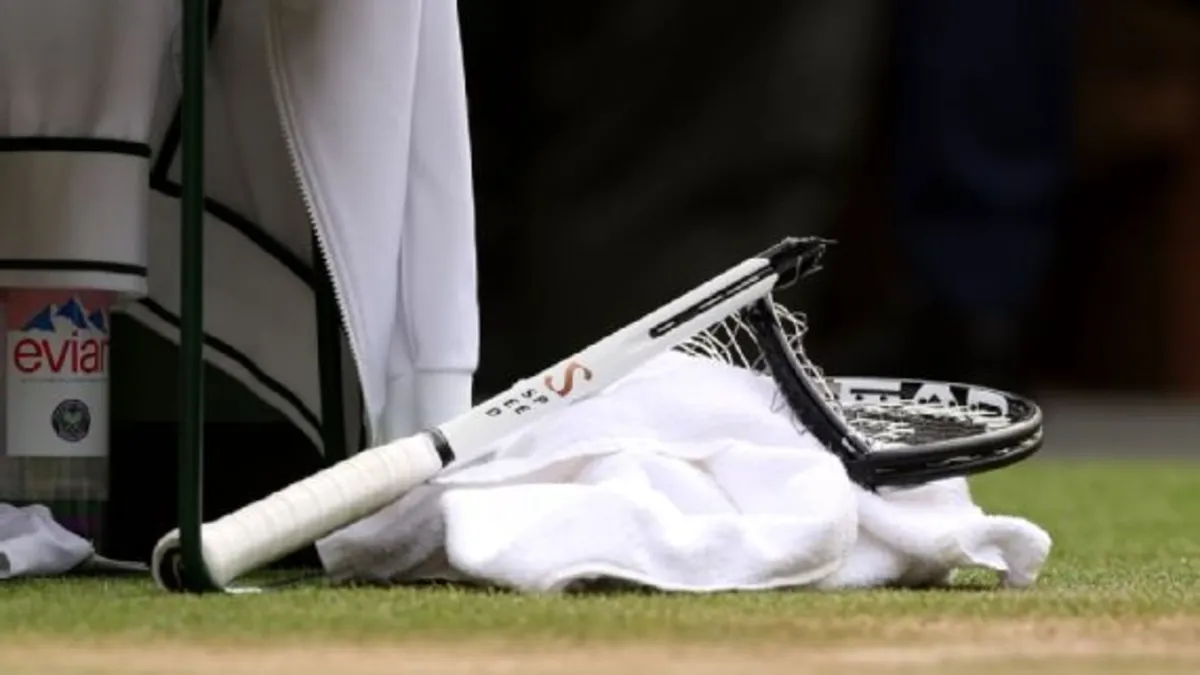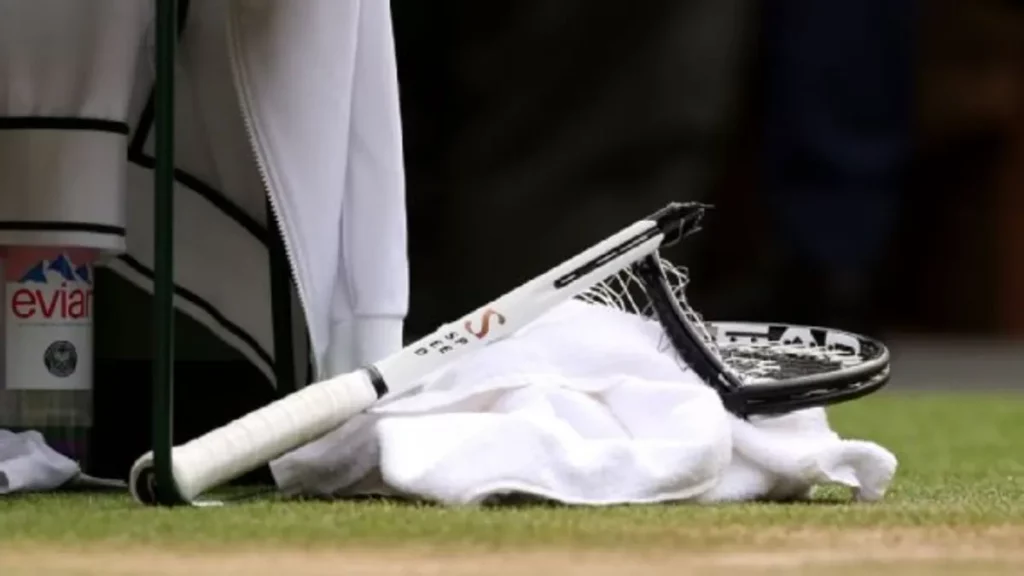 Djokovic had a winning streak of 5 Wimbledon titles on his name. But it was halted by Carlos Alcaraz, defeating him with a score of 1-6 7-6 (8-6) 6-1 3-6 6-4 in the center court. Making him the 2023 Wimbledon champion. The match lasted for nearly 5 hours.
Also, Alcaraz halted Novak Djokovic's winning streak of 45 wins on the grass court by denying him his 24th slam title. Alcaraz made him the winner with great compassion and with the ability to adapt to the situation. Carlos defeated Novak claiming the victory in his hands.
Carlos Alcaraz's triumph at Wimbledon is his second slam victory after his win at U.S. Open last year.
READ NEXT:
Add Howdy Sports to your Google News feed.