Zhang Shuai was left in tears at the Hungarian Open. The act from her opponent was disgusting for the tennis sport and it was pathetic for the management. Amarissa Toth, the opponent of Zhang Shuai allegedly wiped the mark of Shuai in the match.
Zhang Shuai is a Chinese player with a vast tennis career behind her. Also, she was seeded No.2 in the Hungarian Open. She is currently enjoying the ranking of World No.45. Also, she is a two-time major champion in Women's doubles.
Shuai was in distress seeing her opponent doing unsportsmanlike acts in front of the board and judges. The judges didn't give any attention to the Chinese calling for assistance in the scores count. Zhang Shuai broke down into tears and announced her retirement from the Hungarian Open.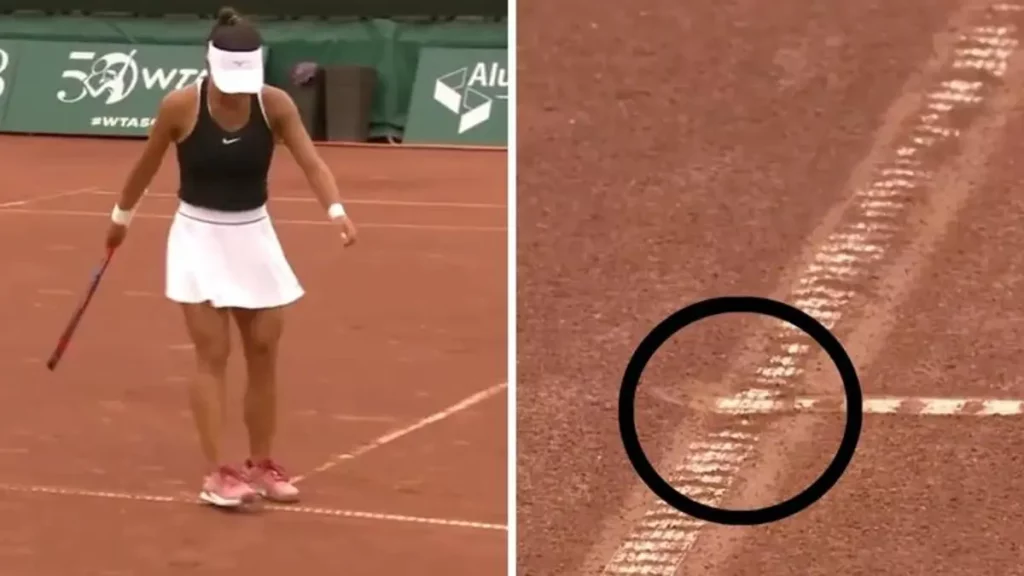 Tennis experts and players are very sad seeing this incident occur on Zhang Shuai. Not to mention that this is disrespectful to the spirit of Tennis itself. Zhang was playing against the local player Amarissa Toth. During her match, the controversial action took place which made headlines around the world in the tennis community.
After Zhang Shuai retired from the match with a score of 6-5 in the first set, the 20-year-old Hungarian got the technical win ad advanced to the next round.
The Unsportsmanlike act
The incident took place when Zhang placed a groundstroke crosscourt shot to her opponent's right side. Although the ball was on the line, the place where the sideline meets the corner of the service box, the ball was called out which made Zhang Shuai disbelieve the referee. Zhuai called it and had a conversation with the referee for plenty of time. She asked for the tournament supervisor to be brought to the respective court to handle the situation.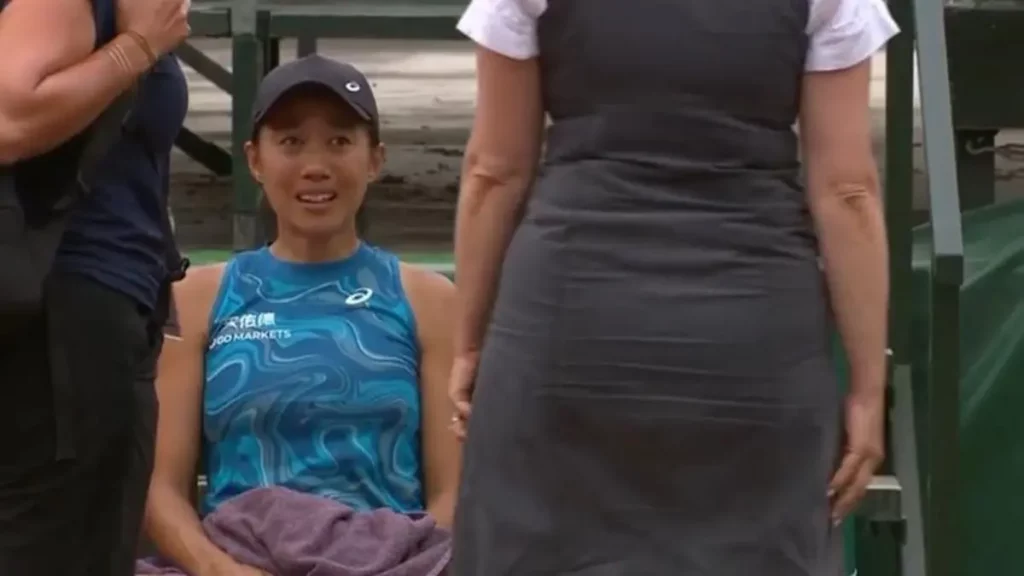 The play continued afterward for one point but the disbelief was on, as there was no one to address the problem.
After addressing for the tournament officials to handle the situation. Meanwhile, Zhang Shuai spotted Toth forwarded to the ball's spot at the line. Also, Shuai asked her to be careful as the ball's mark can get distorted with her shoes. Toth, however, was caught in TV cameras, allegedly wiping out the remark on the line before officials arrived.
Zhang Shuai was seen frozen in her place as she was shouting "Wait, wait, wait, keep the mark. What are you doing? Why would you do that?" from her side. Toth on the other side responded by saying "Because you're making problems, that's why."
Tennis fans also reacted to the controversy in the Hungarian Open, waiting for an official answer from the authority. Also, the authority was criticized by celebrities and fans as well. Making Zhang Shhuai get her retirement from Hungarian Open.
READ NEXT:
Add Howdy Sports to your Google News feed.