Seth Rollins is undoubtedly one of the most talented and loved superstars on the WWE roster. Rollins has earned a name for being the most versatile wrestler on the roster as he has reinvented himself numerous times to be popular with the WWE fans. In a recent podcast with Jimmy Traina, Seth Rollins was seen talking about NFL as a possible career option after his retirement from the squared circle.
The World Heavyweight Champion has never been shy about speaking about the business and its insights. Seth Rollins also talked about his personal life and future in wrestling on various platforms. While speaking on Jimmy Traina's SI Media podcast, Rollins was asked whether getting involved in NFL analysis would ever appeal to him as a profession. To which Rollins replied:
"I would love [to be an NFL analyst]. Any chance we get to talk about football? I am all about it."
Rollins also added that he has different ways to go about wrestling. He said that he is currently in his prime and that he is just hitting his stride. Rollins added that if he got time then he would love to work in NFL in any capacity. Rollins said that he is a big fan of the NFL. Seth also said that he considers it as another real passion that he has time for. He also added that if anybody wants him on their show as an NFL analyst then just let him know. He would love to do it.
Rollins on His Frustration With WWE Management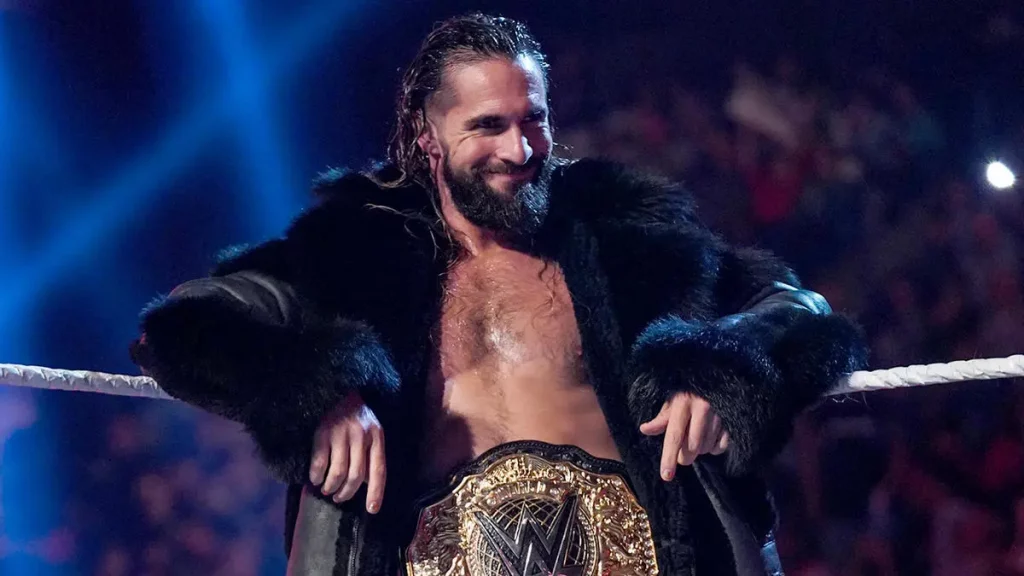 As said earlier Seth Rollins is a superstar who does not shy about speaking his heart out about serious WWE issues and on its management. In the recent podcast, Rollins was asked about the time when he was most upset with WWE management. Jimmy the host of the show also asked Rollins about the RAW segment getting cut and his irritation which was clearly visible on camera.
Seth Rollins replied that he was not upset with the management and that was just a Production miscommunication. Rollins added that the segment was supposed to have the crowd sing Rollins's song throughout the commercial. And then he was supposed to say his promo. But that did not happen and production played video packages which eventually messed up the whole plan. Rollins tried to tell the production team about their mishap but it was very late and the damage was already done.
Talking about an instance when he was really upset with the WWE management Rollins said that at the beginning of 2022, he was most angry with the WWE management. He added that from the Day One pay-per-view to wrestling Rhodes at that Year's Wrestlemania was a very frustrating process for him. Rollins said that whatever he was told leading into the Day One pay-per-view drastically changed every single week till Wrestlemania. He was visibly annoyed with the WWE management and opined his frustration with the management.
Read Next:
Add Howdy Sports to your Google News feed.