WWE SmackDown aka Friday Night SmackDown scheduled on July 28, 2023, at Smoothie King Centre, New Orleans, Louisiana. The show stressed mainly on building momentum for the upcoming Event SummerSlam. Let us have a SmackDown Recap to know WWE SmackDown Results. Jey Uso kickedoff the show holding mic and planning to discuss Tribal Combat. Then, interrupts Roman Reigns accompanied by Wiseman, Paul Heyman, and Enforcer, Solo Sikoa. Paul hands over the mic to Roman, and he directs New Orleans to acknowledge him.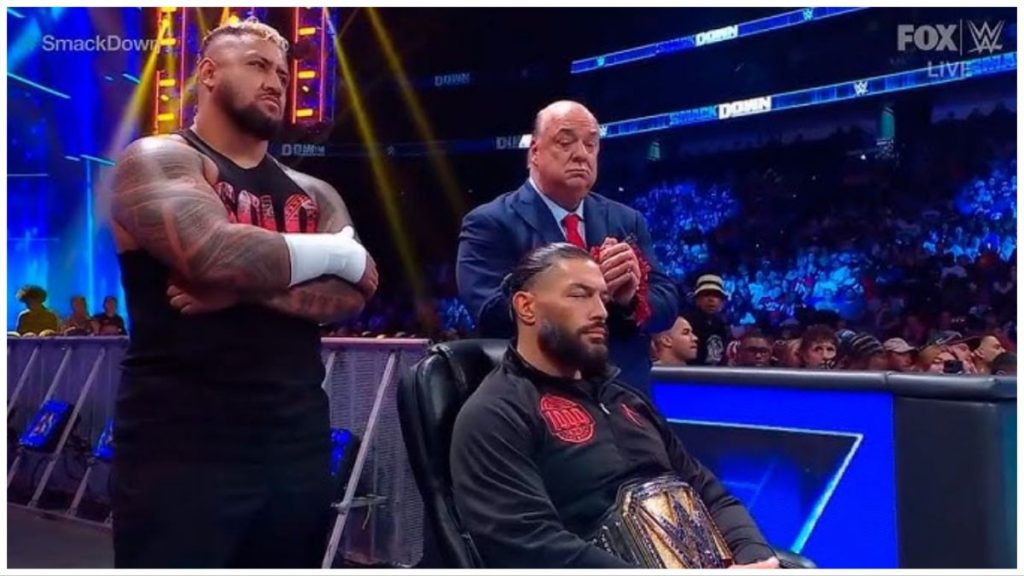 Roman then turns his attention to Jey Uso and claims that he made Usos He made the Main Event Usos, he is the face of the company, and foremost, he opens up the show Do you really think you are the Tribal Chief? Jey answers him saying he never was planning to have all that's on the line, the mistake is all yours. He again accuses Roman Reigns of breaking the family, breaking Jimmy Uso, and ultimately breaking the bond. Roman directs Jey to shut his mouth. Now, Roman trying to lure everyone along with Jey. He blames Jey for everything coming on the line. Additionally, Roman accuses Jey of being responsible for his brother's condition. Hypothetically, Roman addresses a situation what if Jey beats him? Everything on the side of Reigns the title, Lei will be of Jey Uso. Everything that belongs to Roman will be of Jey. The solidified reply along with action from the Former Undisputed Tag Team Champion was he already did it at Money in the Bank, he pinned Roman Reigns and he'll do that again at SummerSlam.
Grade – A
BackStage
Grayson Waller requests Jey Uso to appear on his Grayson Waller effect, after SummerSlam, irrespective of win or loss. Jey Uso makes fun of Waller and heads a shot to Grayson.
WWE SmackDown Results: United States Championship #1 Contender's Invitational Finals: Rey Mysterio vs. Santos Escobar
Collar and elbow tie-up, Escobar goes behind Mysterio in a schoolboy pin attempt, but it doesn't work. Mysterio counters with a hammerlock, but Santos reverses it into a spinning toehold. They roll through into a deathlock, then roll back around again. Meanwhile, Austin Theory is seen watching from a skybox. Escobar slams Rey to the mat, followed by a hamstring kick. They trade slaps, then Mysterio bounces off the ropes and executes a drop down, drop toehold.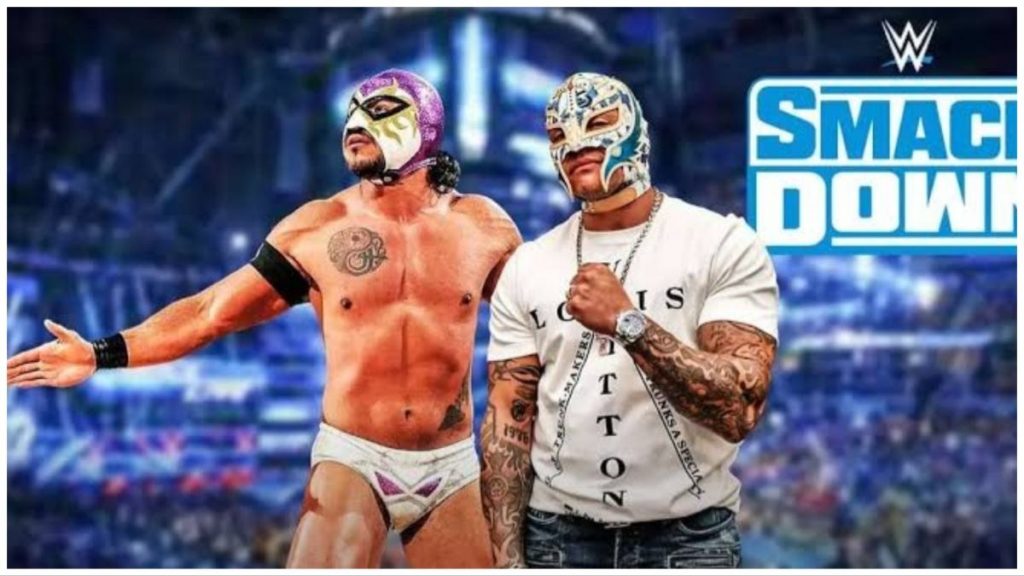 Santos rolls to the outside and gets hit by a tope con giro, leading us to a commercial break.After the break, they continue fighting on the apron. Mysterio jumps off the top rope with a seated senton, then follows it up with a springboard crossbody. He goes for the cover, but Escobar kicks out at two. Escobar counters with an enzuigiri and a diving crossbody, but it only gets a two-count. Escobar executes an electric chair move, but Mysterio turns it around and hits a Dragonrana into the apron. Another break follows.When we return, Rey Mysterio is being attended to by a trainer. Footage is shown of his head bouncing off the ramp when Escobar dove on him during the break. Referee Jessika Carr decides to wave off the match.
Winner- Santos Escobar by Referee stoppage.
Grade – C
Post Match
After the match Escobar being emotional hugs The Legend.
Bianca Belair is having an interview backstage. Chelsea Green and Sonya Deville interrupt it. They start bragging about their win, Charlotte interrupts them and turns against them to talk behind her back.
Hit-Row makes its way to ring, and cuts the promo, to the scorn of the audience. Fans Favorite LA Knight makes his entrance to the e ring. He says he was aware Will Smith was all set to be in the game, but he was unaware that Uncle Phil got in the rap game, and Top Dolla gets angry about it.
WWE SmackDown Results: Ashante "Thee" Adonis vs. LA Knight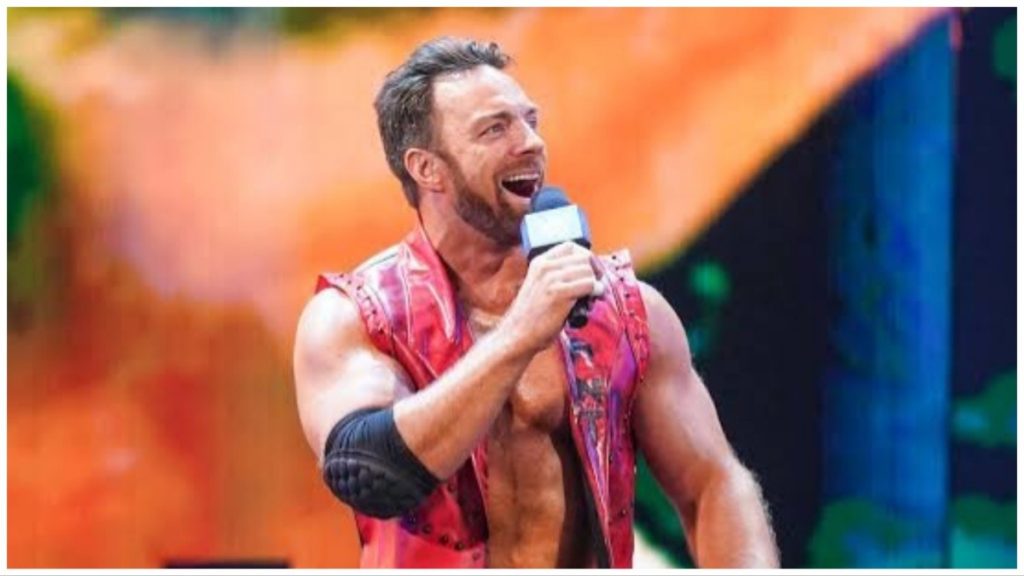 Adonis applies a chokehold on Knight, forcefully twisting his arm. LA quickly regains composure and executes a jumping neckbreaker. Dollar attempts to intervene, but is struck down. Ashante is slammed to the ground, and Knight takes a moment to assess the crowd before delivering the People's Elbow. He follows up with a kick to the midsection.
Victor – LA Knight by pinfall.
Grade – C+
Adam Pearce makes his way to Jey Uso and consults him having a bout against Grayson Waller. As Waller is gallantly and continuously for a match tonight. Jey Uso accepts it and promises to sell it nicely.
Backstage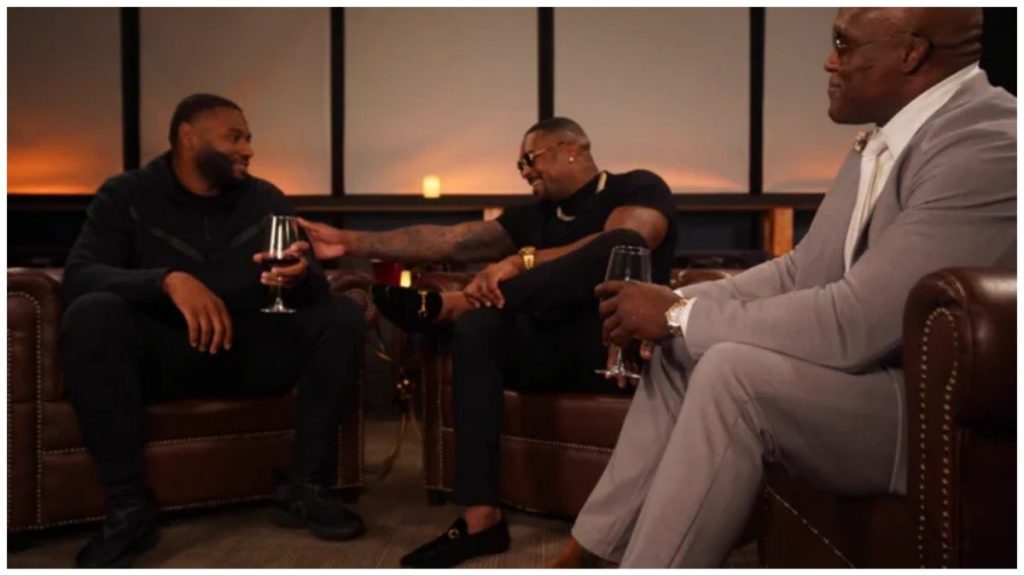 Bobby Lashley commends the Street Profits, as Carmelo Hayes and Trick Williams spoke highly of them. Lashley believes they deserve to be treated and dressed like stars. Montez Ford playfully nudges Angelo Dawkins, indicating that Lashley is referring to him. Lashley then surprises the Street Profits with a rack of suits as a gift.
WWE SmackDown Results: Bianca Belair & Charlotte Flair vs. Chelsea Green & Sonya Deville
Belair and Green begin the match with a collar and elbow tie-up. Bianca gains control with a side headlock and sends Green off the ropes for a shoulder block. She adds a little dance to show her confidence. Bianca then tags in Charlotte, who delivers a blind tag and kicks Chelsea in the head. Charlotte applies a figure four headscissors and follows it up with rolling head smashes. Belair tags back in and executes a scoop and slam. Deville enters the match and hits a handspring moonsault for a near fall. The match becomes chaotic, and Sonya delivers a boot to Bianca for a close two-count before the break.
Deville takes control on Belair, but Belair manages to escape and tags out. A diving crossbody takes out the heels, followed by chops and a fallaway slam that sets up a handspring lariat. However, the match breaks down. Deville blind tags in and Flair sets her up for a fallaway slam. Flair transitions into a single leg spinning toehold, but Sonya kicks her into the corner. Belair tags in and executes a sheerdrop brainbuster, followed by a kip-up. She is fired up and delivers a shoulder block, followed by mounted punches. The whip is reversed, and Green blind tags in. Green blocks the handspring and sets Belair up. Flair pulls Deville out of the ring, and Bianca shoves Chelsea off. Belair executes a backbreaker rack and blind tags in Flair, who hits a big boot. The babyfaces are now arguing.
Victor – Charlotte Flair and Bianca Belair by pinfall
Grade – C+
Bayley, Iyo and Asuka had a bicker segment
Bayley observes the bickering and finds it amusing. She jokes about the embarrassment caused when IYO SKY joins in. Bayley offers excuses and presents a cut-up letter adorned with green hair, promising to meet up soon. They rush to leave, but then Asuka arrives. Asuka appears cheerful and mentions that she will be facing Charlotte and Asuka, two of the best ever. She warns SKY that if she tries to cash in, she will regret it forever. IYO expresses respect for Asuka but confidently states that it doesn't matter who wins because she will leave with the title.
SummerSlam Battle royal
LA Knight confronts Adam Pearce, demanding to be included in the Slim Jim battle royal. Sheamus and the Brawling Brutes approach, questioning the situation. Sheamus asserts that promos won't win battle royals. LA threatens to attack Sheamus, prompting Adam to intervene and diffuse the tension. Adam decides to include both LA and Sheamus in the battle royal, while also booking a singles match between them for the following week.
Grayson Waller at the backstage interview says he is in a position to have a confrontation with Jey Uso.
"Machine Gun" Karl Anderson vs. Karrion Kross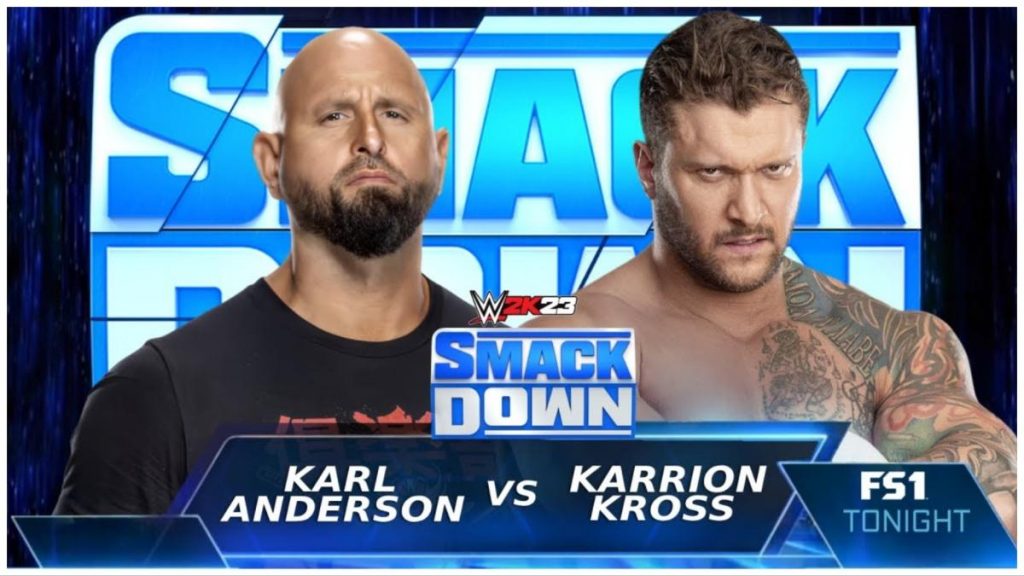 In a one-on-one showdown with "Machine Gun" Karl Anderson of The OC, Karrion Kross showcased his dominance by stifling Anderson's offense and securing a quick and decisive victory. This match further emphasized the ongoing rivalry between Kross and AJ Styles, although the feud currently lacks the desired excitement. The creative team's inability to tap into the captivating aspects of Kross' character has hindered his potential impact in WWE. Until this is addressed, Kross will continue to face challenges in finding a meaningful presence on WWE television.
Victor – Kross won by pinfall
Grade – C
WWE SmackDown Results: Main Event: Jey Uso vs. Grayson Waller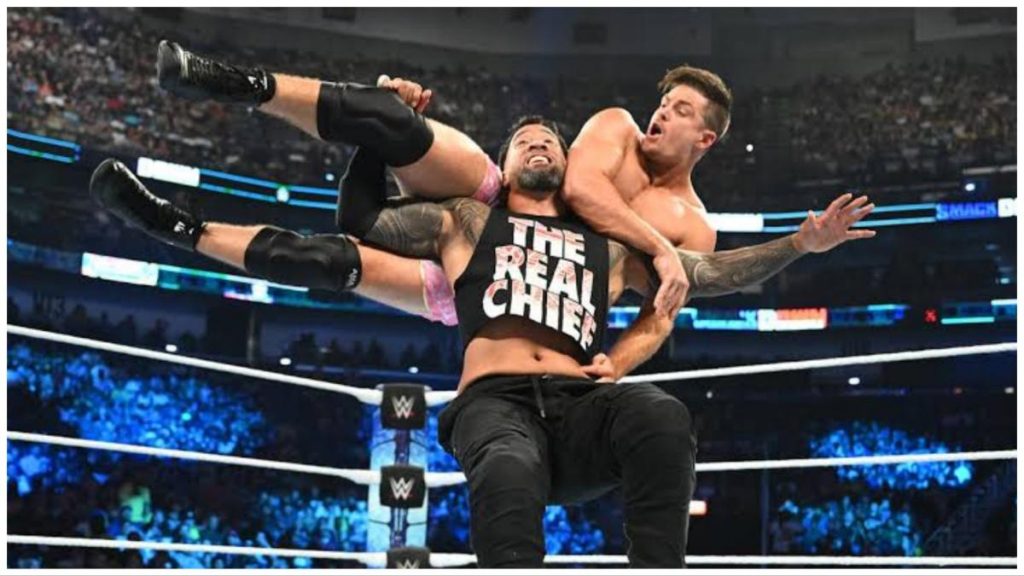 In the main event, Jey Uso emerged victorious over Grayson Waller, providing a moment of amusement. However, the real message was delivered after the match, as Roman Reigns and Solo Sikoa brutally attacked Jey, sending a clear warning to the No. 1 contender. It seems that no amount of momentum will lead him to success at SummerSlam. The night started off well for Jey, but the heels left him defeated. The outcome of next week's show may determine the winner in Detroit. Credit must be given to Waller for holding his own against more experienced opponents. He is an intriguing and entertaining young star, and it is wise to book him against veterans to enhance his learning experience.
Victor – Jey Uso by pinfall
Grade – B+
Reigns interrupted the proceedings, closely observing the rolling Uso, allowing Waller to capitalize and take control of the match. Uso countered Waller's rolling stunner with a powerful superkick, followed by a taunting spear directed at Reigns. The match concluded with an Uso finish, securing a resounding victory. Uso's spear on Reigns evoked an enthusiastic reaction from the audience, but Sikoa intervened, remaining an integral part of the story. Sikoa assisted in incapacitating Uso, while The Tribal Chief stood triumphantly, concluding the show.
Grade – C+
Read Next :
Add Howdy Sports to your Google News feed.