Martina Trevisan's handshake has drawn criticism, and a lot of fans are enraged by her sour behavior after the loss.
On Thursday, the female tennis player from Italy gave a brief and emotionless handshake after losing to the German newcomer Noma Noha Akugue, who is ranked No. 207. Akugue defeated the No. 76 in an unexpected 5-7, 6-4, 7-5 victory at the Hamburg European Open.
"I apologize for Trevisan's weak handshake after being beaten by the kid," tweeted Rennae Stubbs, a six-time major champion. "It's unacceptable that he barely shook her hand when she was in tears walking to the net. She legitimately won and deserved better."
During the second set with Trevisan attempting to break her serve, Akugue hit a ball toward her opponent while down 0-40. Despite Trevisan's frustration, Noha managed to hold her serve. It's worth noting that Noha is a 19-year-old wildcard competitor, born in Hamburg to Nigerian parents, who has quickly risen through the ranks in her first-ever WTA main draw.
Noha Akugue said, "I'm feeling good, I'm also proud," she said following the match after she broke into tears. "I'm happy with my efforts today. It was emotional for me today and I just tried to fight and fight to the end."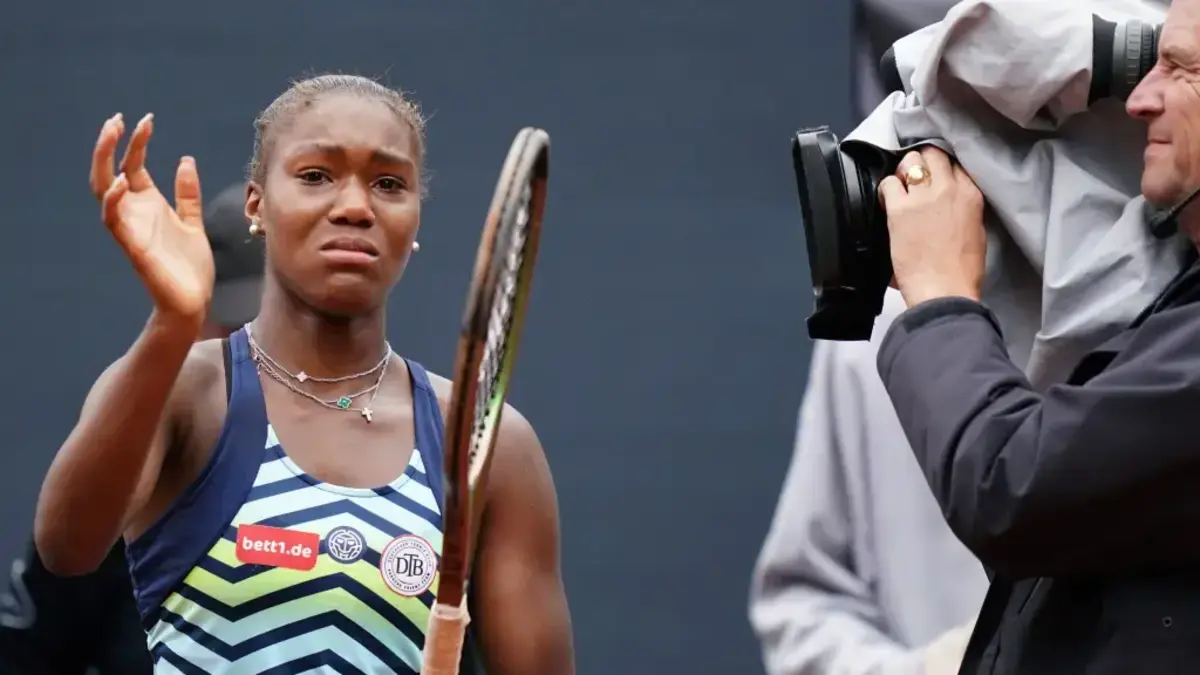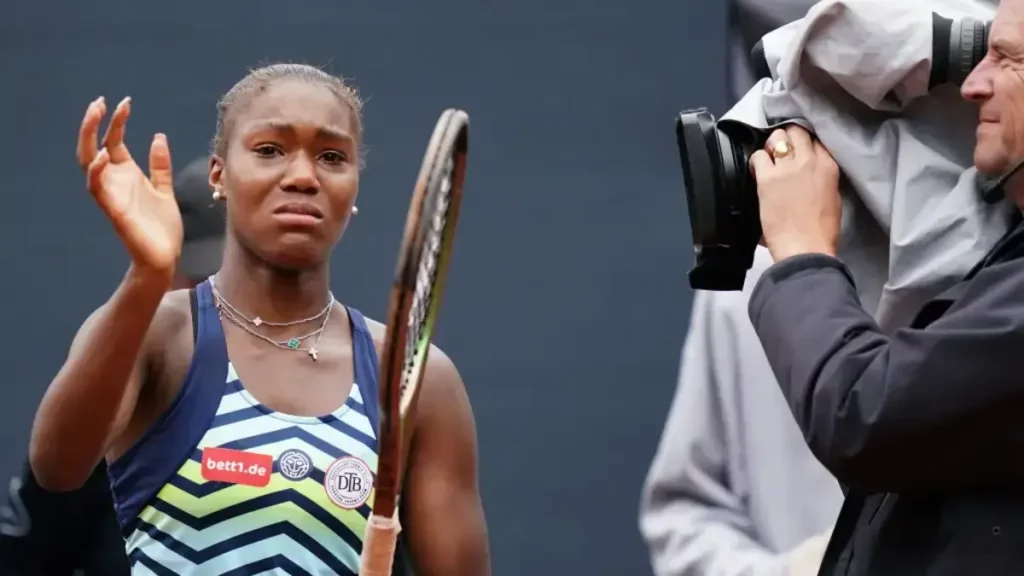 In the previous round of the Hamburg tournament, she engaged in an impressive three-set battle and defeated Australian Storm Hunter. Prior to her victory over Trevisan, she had already secured two Top 100 wins. Additionally, Noha Akugue achieved a remarkable feat by becoming the youngest winner of the German National Championships at the age of 17 in 2020.
In the Footsteps of Osaka, German Youngster Noma Noha Akugue Shines in Hamburg
During an impressive week at the Hamburg European Open, Noma Noha Akugue has proven herself as a promising talent for the future of German tennis.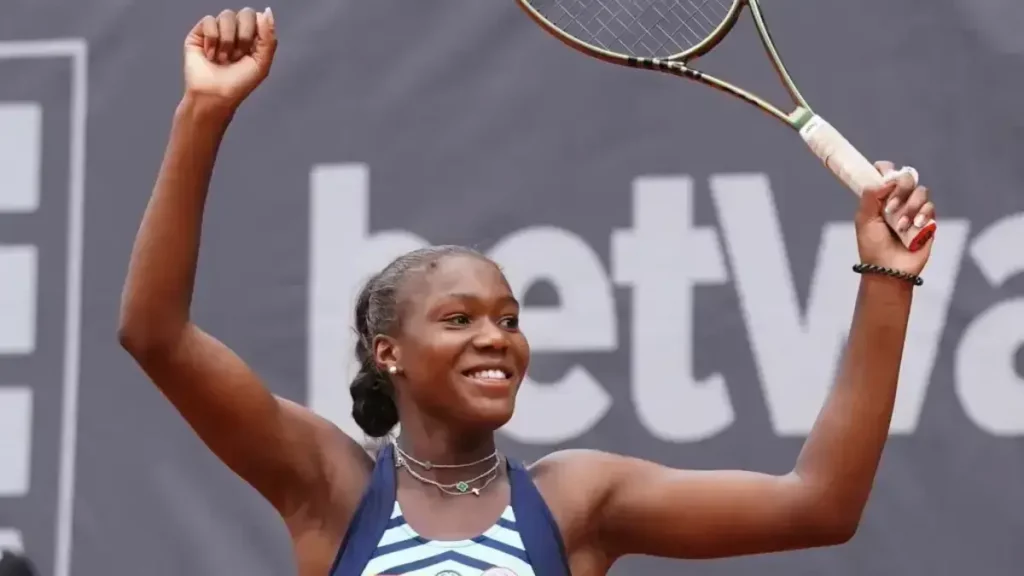 "My forehand is stronger than my dad's punch," she said.
Noha Akugue recently spoke to wtatennis.com about her victory over Shnaider, as well as her inspiration from Naomi Osaka, passion for dance, and powerful forehand.
READ NEXT:
Add Howdy Sports to your Google News feed.