Nick Kyrgios is known to be one of the most controversial tennis players. His aggressive playing style and his opinion are quite controversial. This time Nick Kyrgios outshines Novak Djokovic as he made a tweet about his Serve and Under Pressure Stats.
Due to his injury, the Australian athlete has been unable to play much this season. He participated in the Stuttgart Open with the goal of competing in the 2023 Wimbledon Championships, but unfortunately lost his only match and ultimately had to withdraw from the Grand Slam.
On Twitter, he posted three ATP charts and proudly announced that he was ahead of Novak Djokovic, Carlos Alcaraz, and Stefanos Tsitsipas in two of them. Nick Kyrgios was leading in the categories of 'serve leaders' and 'under pressure leaders'.
Nick Kyrgios flexed his Serves and under-pressure stats on Twitter in the following three tabs,
Kyrgios is leading on the Serve leaders and Under pressure leaders but in the Return leaders Carlos Alcaraz has a substantial lead.
Kyrgios has gained appreciation for his impressive serving skills over the years. Recently, Patrick Mouratoglou, who used to coach Serena Williams and Holger Rune, declared that the 2022 Wimbledon finalist is currently the best server on the tour.
Nick Kyrgios's previous controversies
#1. Nick Kyrgios was fined heavily due to his frustration with the chair umpire at the Miami Open. During his fourth-round match against Jannik Sinner at the Miami Open, Kyrgios was unhappy with the chair umpire's incorrect decisions. He expressed his frustration towards the umpire with a few negative comments, which made his behavior unpleasant. Kyrgios is known for openly expressing his emotions during matches.
#2. Nick Kyrgios made an unfavorable gesture toward his team during the US Open. In his match against Benjamin Bonzi, Kyrgios won the first two sets but was eventually broken at 4-4 in the third set. At this point, he became frustrated and spat on the court while directing angry remarks toward his player's box. This behavior was met with disapproval from the general public, who expressed their dislike for him openly.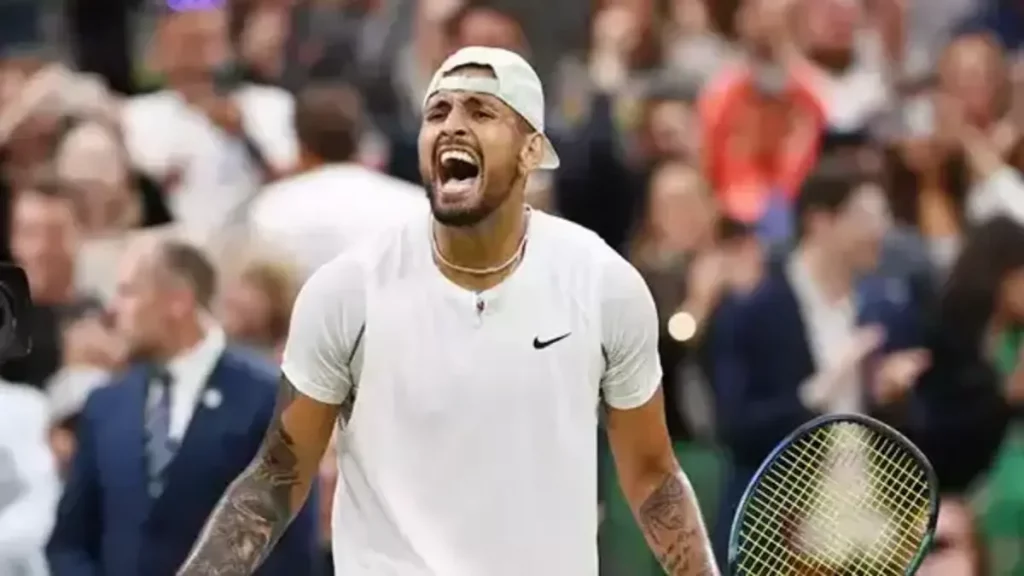 #3. During a tennis match in Stuttgart, Nick Kyrgios had a meltdown which resulted in a game penalty. His opponent, Murray, broke Kyrgios' serve in the second set, adding to his already difficult situation. Kyrgios also had an altercation with officials, resulting in a point penalty followed by a game penalty due to unsportsmanlike conduct. Despite losing the match, Kyrgios' unruly behavior dominated the headlines.
READ NEXT:
Add Howdy Sports to your Google News feed.