At the beginning of their careers, many wrestlers have struggled to make their names. For some, it took years before they broke out as main event stars. And during the journey to the top, a lot of superstars had a bunch of people doubting them, who told them that they won't make it in the wrestling industry. And one of those stars is Ricochet.
Ricochet is undoubtedly one of the most talented performers in the wrestling industry today. The 34-year-old superstar recently opened up on Twitter about his past struggles, with many people doubting he would even make it in WWE.
Ricochet is currently signed to RAW, where he is a part of a tag team along with Braun Strowman. The unlikely duo have been getting along well, becoming fan favorites in no time.
Couple of days ago, The One and Only posted a YouTube video of himself wrestling in Chaos Pro Wrestling in 2009. He then went on to quote some demotivating things that he has heard throughout his career. Despite all the negativity, Ricochet kept on struggling and working hard in order to turn his dreams into a reality.
"'He'll never make it to the WWE'. 'He's too small'. 'That's not WWE's style'. 'He'll never make it in this business.' People always got something to say. Let me talk, they're usually Ignorant anyway", said Ricochet in a Tweet.
It looks like Ricochet has accomplished his goal after all these years, as he is one of the most talented superstars in WWE. His superhuman athleticism and high-flying action make him a fan favorite. Despite being one of their best stars, fans believe that The One and Only has been underutilized and is pretty underrated overall. It is a valid claim as well. WWE has been wasting a lot of extremely talented wrestlers for the past few years, with Mustafa Ali and Dolph Ziggler being the most standout examples.
Ricochet is on a mission to prove his doubters wrong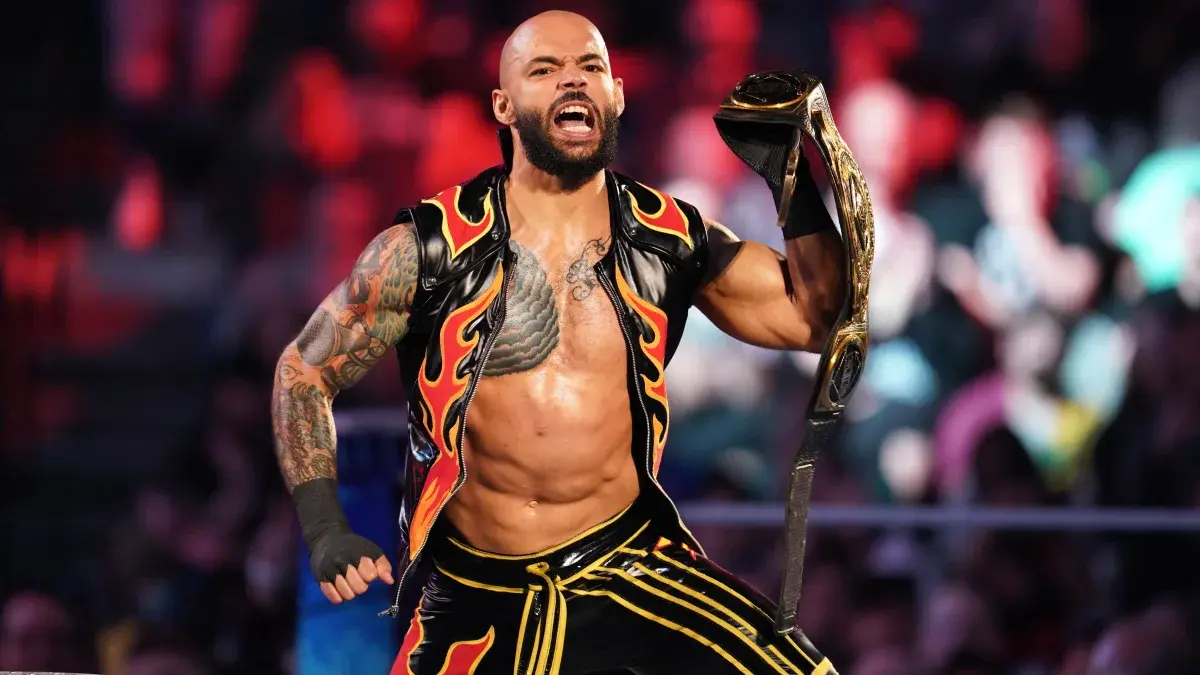 As a part of this year's Draft, Ricochet has been moved to Monday Night RAW along with his partner, Braun Strowman. After proving himself for months as a capable singles competitor, Ricochet is now shining in a tag team as well.
With a wrestling career of almost 2 decades, Ricochet has made a name for himself pretty much everywhere he went. He joined WWE in 2018, and since then, he has been proving himself every time he is in the ring. In his long career however, Ricochet has had many people doubting him. Some even believed that he would never make it in WWE.
It seems like he has a lot left to prove to his doubters, especially after being drafted to the red brand. In a response to a fan's tweet, Ricochet replied:
"Don't worry everyone seems to forget. I'll make them remember", said Ricochet.
Ricochet and Braun Strowman look forward to making a name for themselves and establishing themselves as a top team on RAW as well. Stay tuned to see how well the duo perform on the red brand.
Read More: WWE Monday Night RAW Results and Highlights: 15th May, 2023
Add Howdy Sports to your Google News feed.