Global Popstar and legend SnoopDogg was given a WWE Golden Title. It is not actually a WWE championship belt. Still, it was a made-up title given to legendary Singer, Rapper, and Songwriter SnoopDogg by WWE superstars Bianca Belair and Becky Lynch at WrestleMania lunch party last year. It was a pretty expensive gift, but you are giving it to Snoopy so it has to be something valuable.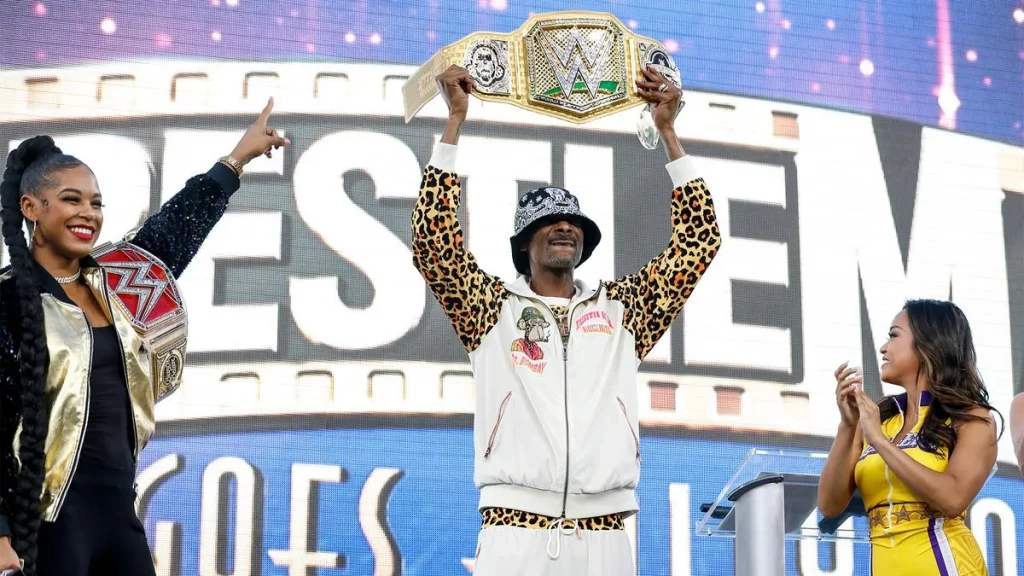 But in December 2022, SnoopDogg posted a note on his Instagram handle, saying, "This #WWEGoldenTitle is just perfect. I brought it out on The Holidaze of Blaze tour to show the fans how dope it is but it came up missing!!! I NEED it 911 ASAP before #WrestleMania in Hollywood so if y"all see it, let me know!"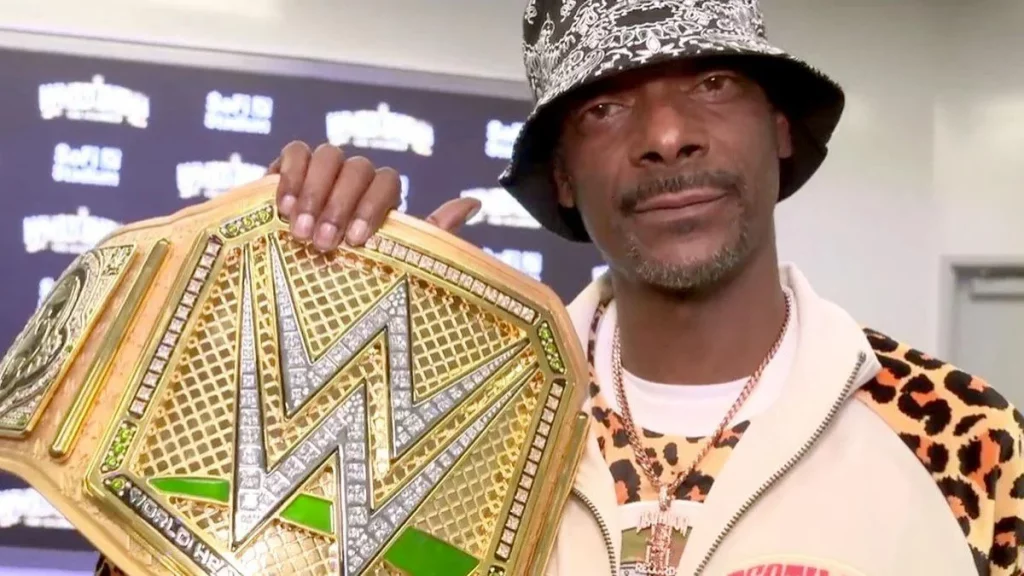 So, as he said the title was supposed to be lost but in a recent photo that was shared by WWE on Twitter shows that NFL star Peter Davidson has it. Davidson was literally holding the title of Snoop Dogg which was lost.
The post goes like this, "Look at this! Pete Davidson has @SnoopDogg's #WWEGoldenTitle @NFL
But that was not the first title this Golden title hung onto the shoulders of NFL players. Last month, in January Philidelphia Eagle's player Lan Johnson was seen in the video which was again shared by WWE, clearly showing that Snoop Dogg's Golden title was with him.
Now Jane Johnson is a big big player, he has been with the Eagles since 2013 and since then he has been one of the most important players for them. And now, the title was shifted from Jane Johnson to Peter Davidson fans are wondering what is going to happen next. For sure, Snoopy was not going to get it back but the main question is which NFL player is next to hold this title which is worth millions.
READ MORE: Dominik Mysterio shows up at a NASCAR event to Challenge Rey Mysterio
Add Howdy Sports to your Google News feed.