Novak Djokovic in his practice session was bothered by Carlos Alcaraz's father as he was filming him. The Serb was vexed seeing this and shouted and called for privacy at the mic.
This action of Carlos Alcaraz's father induces some speculation. Carlos Alcaraz, the No.1 seed in Wimbledon wants to have an edge over the Serb. Examining his techniques and his style of playing, one can know his positives and negatives. This can also influence the opponent's game. Knowing the weak points of your opponent gives you a surprise element for the win and gives you an edge over the competitor.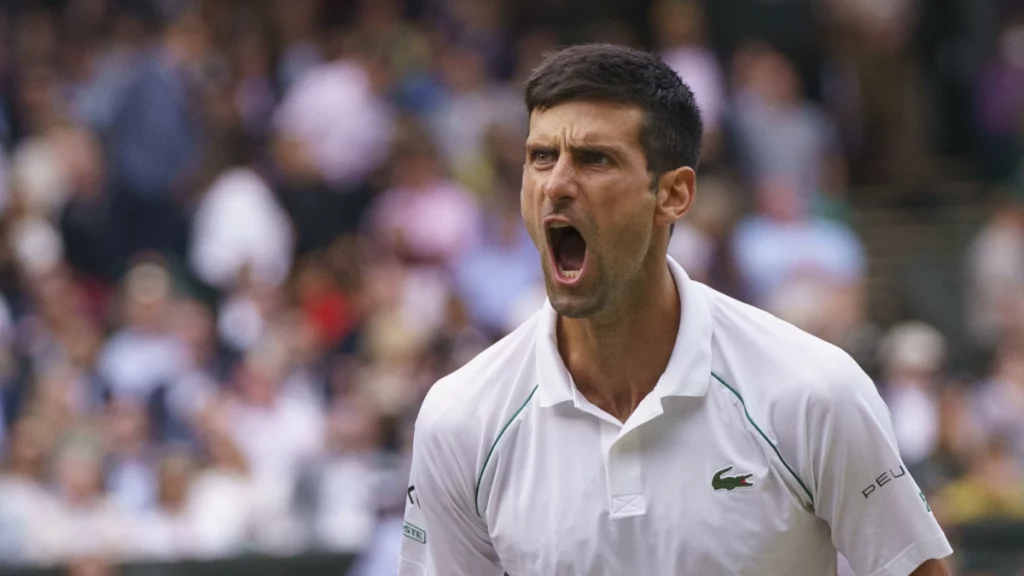 Going to the Centre court to play with Novak Djokovic many dreamed of having a win over Serb. To this date, not many have done it and the try has only added to the Serb's collection also making Djokovic more agile to counter offence. The legacy of Djokovic is incomparable. The previous opponents must have studied his moves and tactics, his weakness of the Serbian on the court still Djokovic achieved an unbeaten streak of 43 wins.
Carlos Alcaraz desperate for the win
Carlos Alcaraz is the top seed in the Wimbledon 2023 championship. Alcaraz is like a lone player and is taught the same way. His ultimate action is to break the second seed's long-lasting winning streak. Carlos has improved his game very much in order to do what he wants. He reduced his mistakes, improved his form, and gained his title of No.1 seed at the Queens'. He reached the quarterfinals for the first time this year. Carlos Alcaraz is only three wins away from the winning title.
Carlos Alcaraz tried to beat Novak Djokovic many times, and once succeded. But he never defeated Novak Djokovic in the Wimbledon matches. The 20-year-old is trying to get an edge over the 36-year-old master at sport.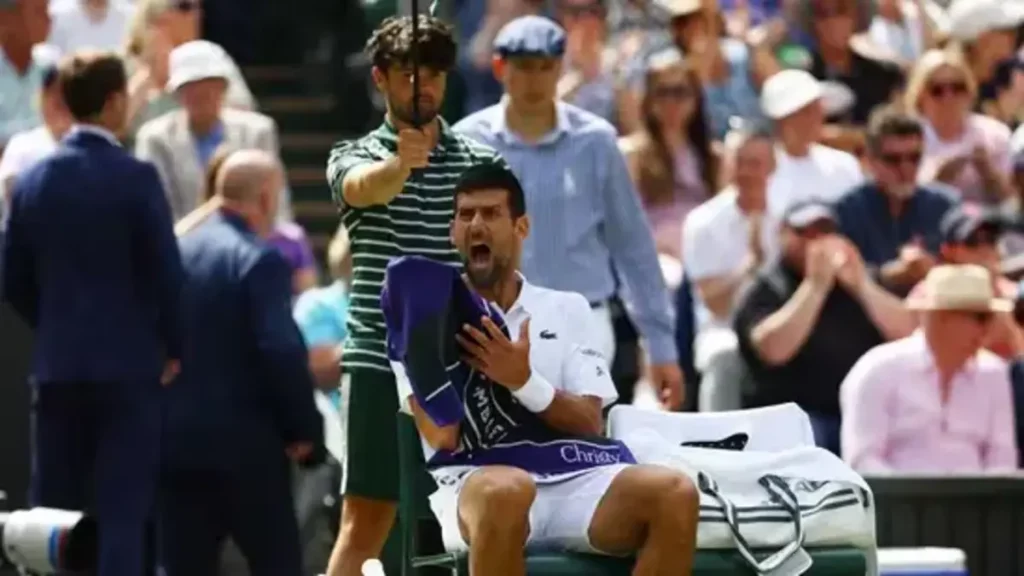 The cause of anger was Alcaraz's father who is part of Carlos Alcaraz's entourage. He was caught red-handed closely following one of Novak Djokovic's practice sessions and also filming it.
Novak Djokovic says some analysis affects the game. "Eventually, I will be playing with Alcaraz or anyone. Concentration is required, for me, training is like a match. I bring that match intensity in the practice matches as well." And disrupting his practice means hindering his actual match gameplay. He says there are things he wants to try in practice timings to use in the matches. However, being spied upon, Novak was not happy with it and requested help.
READ NEXT:
Add Howdy Sports to your Google News feed.