Novak Djokovic is trying his hard to get Wimbledon to start matches a bit earlier on the center court. Djokovic wants a change in the Wimbledon match timings. He wants to play the game at nearly 9 p.m. and finish the game by 11 p.m. before the public curfew. And if he doesn't he has to face the waiting. The uncertainty of the event or the discomfort of having to halt the mid-way comes with it. And he waits until it resumes the other day.
After his win against Hubert Hurkacz on Sunday evening with a score of 7-6(6), 7-6 (6), 5-7, 6-4 was halted after two sets and it started at All England Club's main court around noon at 01:30 p.m the next day.
Djokovic said, "Obviously curfew is probably something that is much more difficult to change, I understand, because of the community and the residential area we are in. The matches could be pushed at least to start at noon. I think it would make a difference."
Going two years back during COVID, the time for the matches staggered to the main show courts. Making Court One start at 01 p.m. and Centre court timings were pushed to 01:30 p.m. also adding frequent breaks during the matches. This made the matches have more television views with record numbers.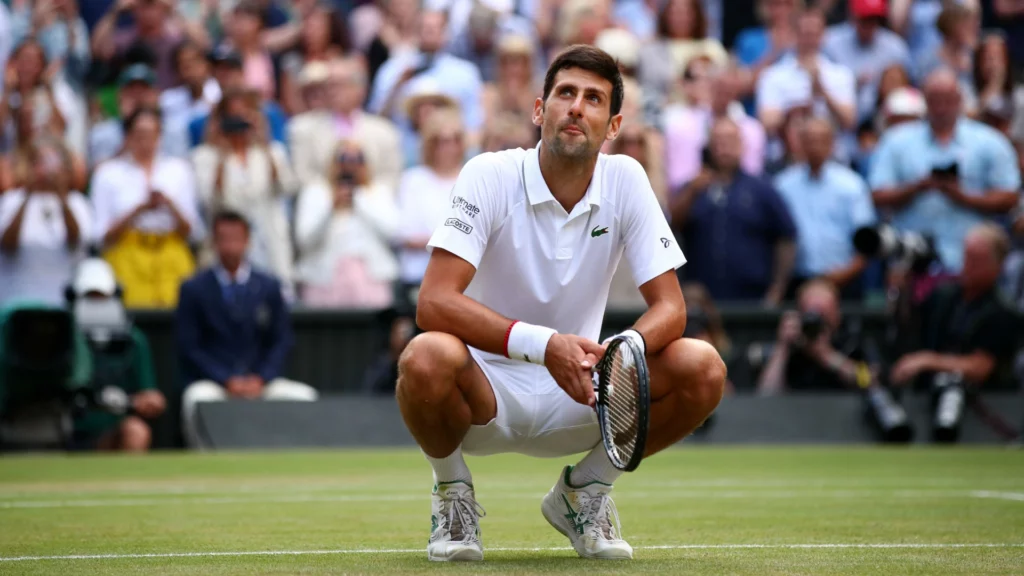 The chief of the club Sally Bolton denied the 01:30 p.m. start time as it was directly influenced by BBC as the broadcasters are one of the important stakeholders. And to change anything in it we have to consult with everyone and prepare all the plans.
Wimbledon Officials response to Novak Djokovic
The Serb says "It would make a difference". Djokovic has to say a lot about it as he is tired of not getting on Centre Court timely. Novak Djokovic is in the Quater-finals and is very likely to win the Wimbledon title. Djokovic has to win three more matches to have his eighth championship title at Wimbledon.
Djokovic said, "There are different ways that I'm sure they will address this issue. And try to avoid having these kinds of problems in the future."
Responding to Novak's request of changing the time for the play at the center court officials' reaction to it was not positive. Answering there is not much probability for this kind of change. They said, "Matches are happening at a time when they are accessible to people. We are seeing television viewing figures which are unreal. They are beyond our expectations and the previous year's record."
Continuing his words Club's chief Sally Bolton says, "So I think they probably speak for themselves."
READ NEXT:
Add Howdy Sports to your Google News feed.