In Wimbledon, there were some disorders as fans booed Victoria Azarenka when she didn't shake hands with her opponent Elina Svitolina. It was the first match between the two players after the long ban following their respective nations' geopolitical discrepancies.
Fans who were spectating the match between Elina Svitolina and Victoria Azarenka on court No.1 started booing for Victoria after she didn't go to the net to shake hands with her Ukrainian counter-player. After her match was finished and Svitolina claimed the victory they just waved hands and there was no handshake involved.
Elina Svitolina urged Wimbledon officials to make it public that Ukrainians would not be shaking hands with Russian or Belarusian players in the post-match greet. The sole reason is Belarus' involvement with Russia as they are allied nations.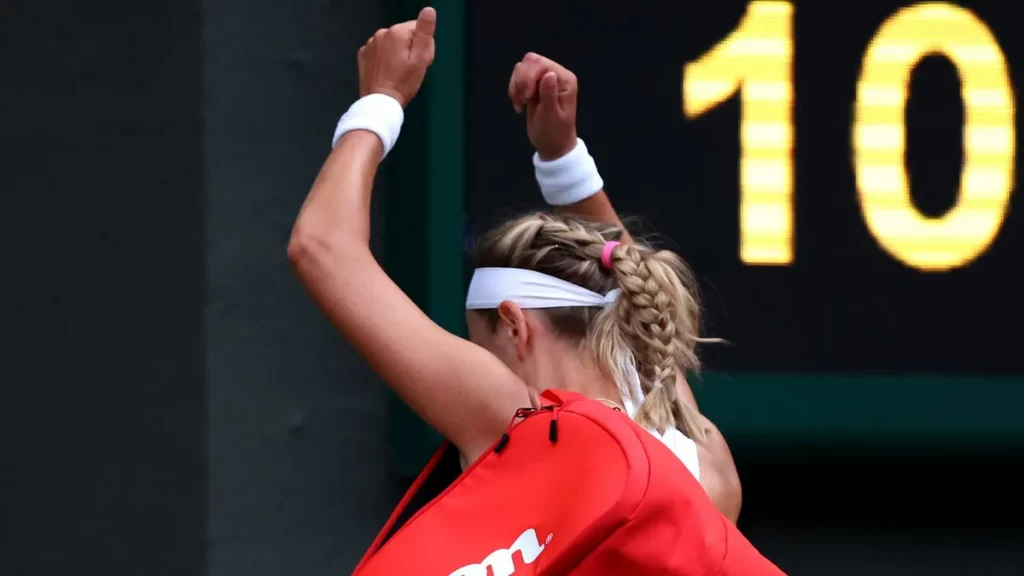 Victoria Azarenka knows that Elina Svitolina will not shake hands with Russians or Belarusians as an act of protest of Russia's invasion of Ukraine, and instead waved hands to her. Azarenka later said she was just being respectful toward Elina's decision.
The statement made by Victoria Azarenka
Victoria Azarenka emphasized that the Wimbledon crowd was being 'unfair' and unreasonable while booing her. All she did was respect Elina's choice and didn't want to force anyone.
Soon after the match, Victoria was consolidated by the reporter who termed the crowd as 'unfair'. To which Azarenka says, "I can't control the crowd. It isn't fair. What can I do?"
When inquired about her after-match hand wave, Azarenka says, "I have no idea. I won't even be able to duplicate what I did. I'm not sure that a lot of people understood what's happening, It's probably a lot of Pimm's throughout the day."
Continuing her talks she said, she feels like it's been this way for her for the last 18, to 19 months. She hasn't done anything wrong but she still keeps getting different treatment sometimes even if she had done some good.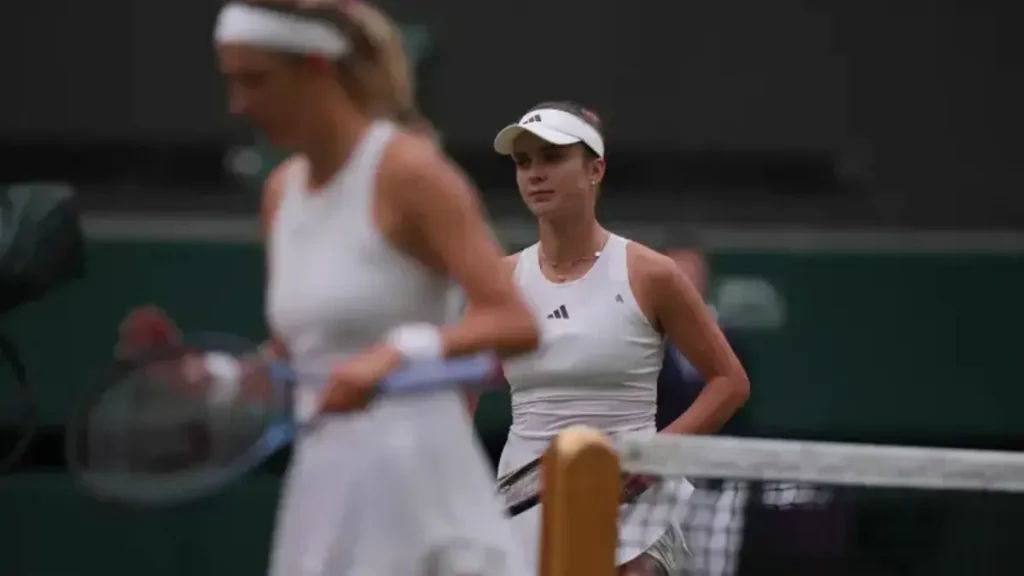 She added, "What should I have done? Stayed and waited?". Forwarding her words, There's nothing that Azarenka could do that would have been right in the eyes of the crowd. So she just did what she thought was respectful toward her decision.
Other Player's Opinions on the Incident
Russian Player Daniil Medvedev, who on Monday elevated to the quarterfinals, shared his opinion on the situation saying Azarenka being booed was a "big misunderstanding." He further said that in a big crowd, there are people who don't know the full details of the situation. People are just being flown in their emotions.
Aryana Sablenka, a Belarusian Tenis player seeded No.2. In Wimbledon following Svitolina's call for the announcement, "So players will not leave the court with so much hate. It would be good for the crowd to actually know what's going on. There is a reason behind no handshake." Sablenka said.
READ NEXT:
Add Howdy Sports to your Google News feed.