Nick Kyrgios doesn't seem to be playing tennis for a long time and now he makes his felling for early retirement more profound and added a new reason. He dropped another hint on his early retirement and claimed: "he will not be playing in five years' time."
Nick Kyrgios, the Australian professional tennis player has a series of titles on his name. He achieved his career-high ranking of the world No.13 on October 2016. At 28 years old Kyrgios has 7 ATP tour singles titles on his name. Although, Nick Kyrgios is yet to have a major title and the news of his early retirement poses a threat to it.
During the Ultimate Tennis Show in Los Angeles, the Australian star made a joke about how all the drinking and partying may lead to an early retirement.
Nick Kyrgios was asked if he would be open to extending his playing career in tennis like his other fellow players. He was asked if he would play till the age of Roger Federer and Novak Djokovic, who(latter) is still playing at the age of 36. To this, Kyrgios responded "No f***ing chance".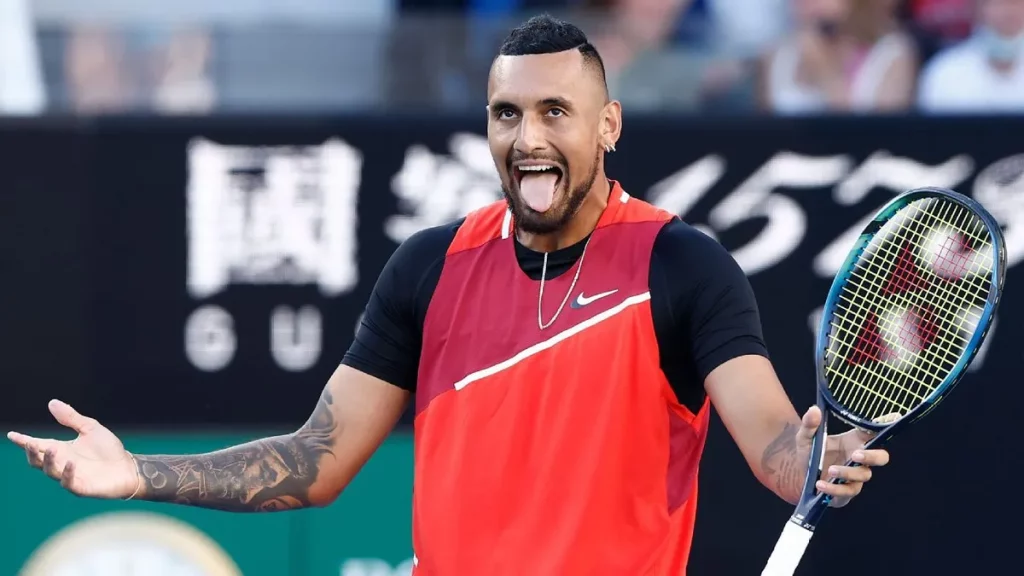 Kyrgios firmly stated, "I won't be playing until I reach 33, bro. No way. Nah, I promise you, when I'm gone, you'll never see me again."
However, Willie (Nick Kyrgios) hasn't played any of the Grand Slam tournaments up to this date. Although he once went to the Australian Open, in which he had withdrawn due to a knee injury back in January. Secondly, he didn't attend the 2023 Wimbledon citing his wrist injury. Nick due to his bad physical health was able to play only one official match this year till this time.
Kyrgios shared his words with the media person and said,
"The schedule is out of control. I'm getting old. I'm getting old. I am 28 but with all the drinking and partying, I'm like 57. I feel my knee at every point, I can't walk without pain."
Nick Kyrgios's Post retirement plan
Nick Kyrgios made it clear that he won't be playing tennis for a long time. He quite often makes this statement due to his unhealthy lifestyle. He said he will have an early retirement.
It's ironic that Kyrgios, who is famous for not having a coach, has announced that he won't completely disappear from the tennis world when he retires. He's considering becoming a full-time coach for American star Frances Tiafoe.
Following his retirement plan he considered, "If I'd honestly won (against Djokovic), I think I would have retired at least for a year or two."
READ NEXT:
Add Howdy Sports to your Google News feed.