Naomi Osaka has been on the news since she announced her comeback on the field for the next season. However, Qinwen Zheng is unhappy with this as Naomi has robbed her of her coach.
Former World No.1 Naomi Osaka made headlines after she announced her return to the Tennis court in 2024 after a long absence period of more than a year.
Naomi Osaka has not been spotted on the field since she revealed her pregnancy news to the world. She recently gave birth to her baby girl in June 2023 and was seen practicing on the court this month.
Related: [WATCH] Naomi Osaka shows NBA star Rui Hachimura why she was ranked World No. 1 in Tennis
It's not long before we will see Naomi taking over the world again with her amazing Tennis skills. Her fans were overwhelmed after hearing the news of her return to the sport. Everyone is excited to see her back on the court.
Everyone but one. Qinwen Zheng of China is infuriated at Former World No. 1. This is because Naomi stole Qinwen Zheng's coach from her ahead of her 2024 comeback. Qinwen Zheng's coach Wim Fissette was the former coach of Naomi prior to her leaving the sport for maternity purposes.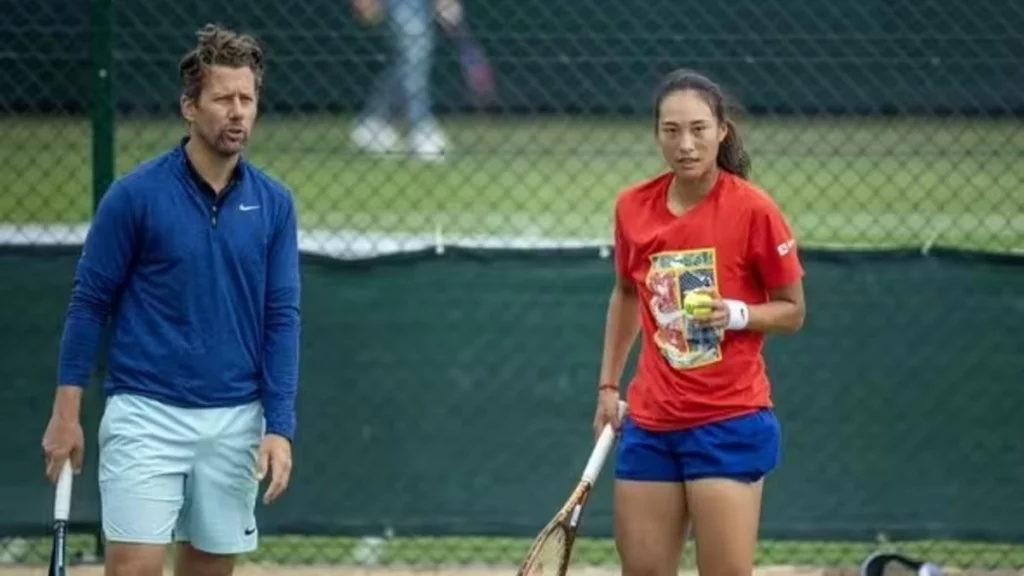 Wim has been working with China's Qinwen Zheng from earlier this year but has decided to jump parties now. Leaving Zheng without a coach and she will have to hunt for another. Not to mention the rage that she is suppressing against Naomi.
"He broke the contract. This is very immoral," exclaims the 20-year-old Tennis player after she was betrayed by her coach Wim. Fissette's decision to leave the Chinese player is getting mixed reactions from the community.
"I understand his decision, but my family and I feel hurt. Right now, I don't want to talk about this person."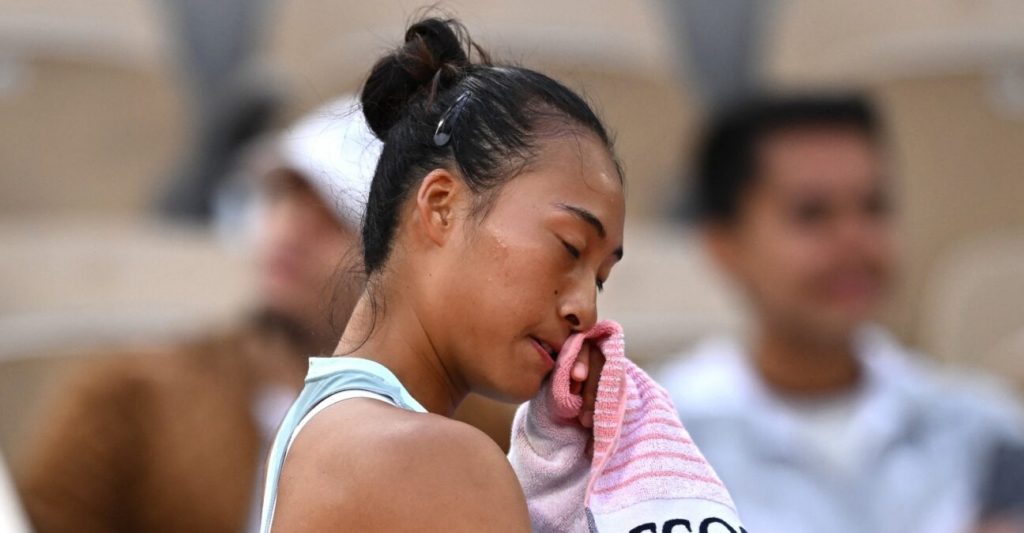 As much as Wim's decision seems logical, it's surely not an ethical one. Leaving a player midway in her WTA journey after she displayed trust is surely getting some negative responses on the internet.
Zheng had shown hesitation previously about changing coaches and wanted to continue her journey with Fissette. However, this decision has now left her helpless and stranded without a coach for a while.
In a span of two years, Wim Fissette and Naomi Osaka together have had a great run prior to her leave. Naomi won the US Open and the Australian Open under the guidance of Fissette.
Also Read: Andy Murray breaks racket after disappointing defeat against Alex De Minaur
Add Howdy Sports to your Google News feed.