Naomi Osaka is a former World No.1 and an S-class player when it comes to Tennis. And when an NBA athlete questioned her skills and wanted a fight, Naomi didn't hold back on him at all. Watch how Naomi Osaka shows NBA star Rui Hachimura why she was ranked World No. 1 in Tennis.
Naomi has acclaimed numerous Trophies and titles during her decade-long Tennis journey. The fame and wealth that comes with it is no mystery to us at all. And her keen interest in other sports has made some strong connections for her. From her vast connections in the other field of sports, NBA is one of the strong ones.
She is often spotted on the Basketball courtside or stands, spectating matches and meeting with different players. One such player is our NBA star Rui Hachimura who currently plays for the Lakers. They are very often photographed together on the courtside.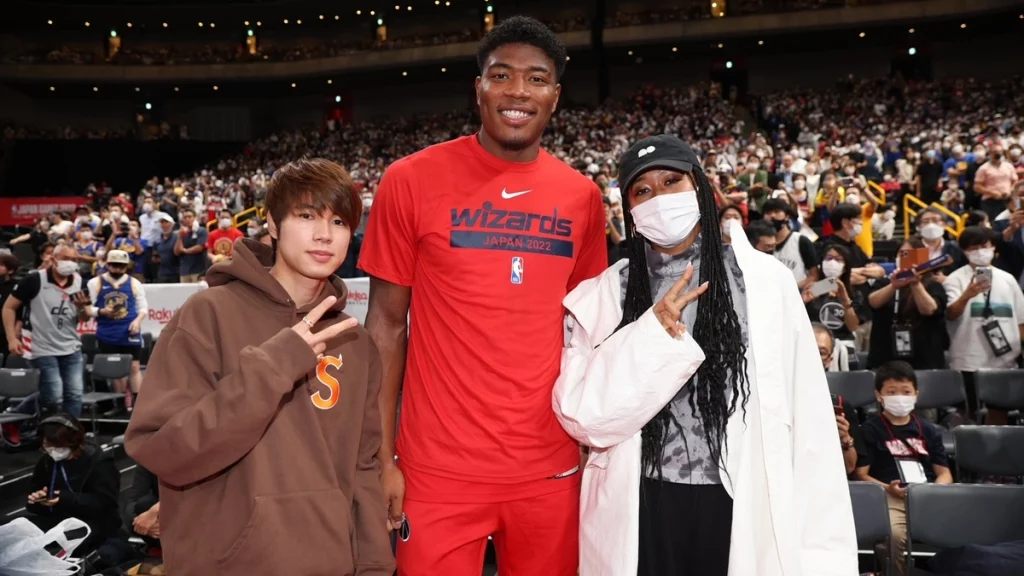 Naomi was currently out of the circuit and was not competing the whole year because of her pregnancy. She gave birth to her daughter Shai with her boyfriend Rapper Cordae on July 7 this year.
Also read: Martina Navratilova shares concern about USTA as transgender player Alicia Rowley secures National tournament victory
Osaka has not competed officially since her pregnancy news and is skeptical about her return to the sport. Even so, she still has the muscle memory of a skilled player. This was seen when she outplayed Rui Hachimura even though she has been out of practice for a while.
Naomi Osaka uploads a clip of Rui Hachimura playing Tennis
While they were playing Tennis in one of their recent meetups, Naomi Osaka shows NBA star Rui Hachimura why she was ranked World No. 1 in Tennis. She outplayed Rui for a point and then uploaded the clip where he misjudged the ball on the internet, making fun of him.
You can take a look at this playful banter between the two athletes here:
lil bro really thought he had it 😖😂 pic.twitter.com/FlxOs0U35u

— NaomiOsaka大坂なおみ (@naomiosaka) August 21, 2023
Apart from the playful aspect of this video, this is also a good sign for Naomi Osaka's return to Tennis. She is said to return to the tour in 2024 after a long wait. Now it's just a matter of time before we will see Naomi-chan back in action on the Tennis court.
Also Read: "It's a fact. I'm sorry," Novak Djokovic's sarcastic approach to his No.1 position
Add Howdy Sports to your Google News feed.