The 20-time grand slam winner Swiss legend Roger Federer has another honor under his name. Federer will be presented with the first-ever international 'Icon Athlete' designation at the Shanghai Masters 2023.
The Two-time Shanghai Masters winner will be honored at the 2023 edition for 'above and beyond a normal sportsman to a city' by the Tournament. It is another achievement for the Swiss tennis legend who retired from professional tennis the last year.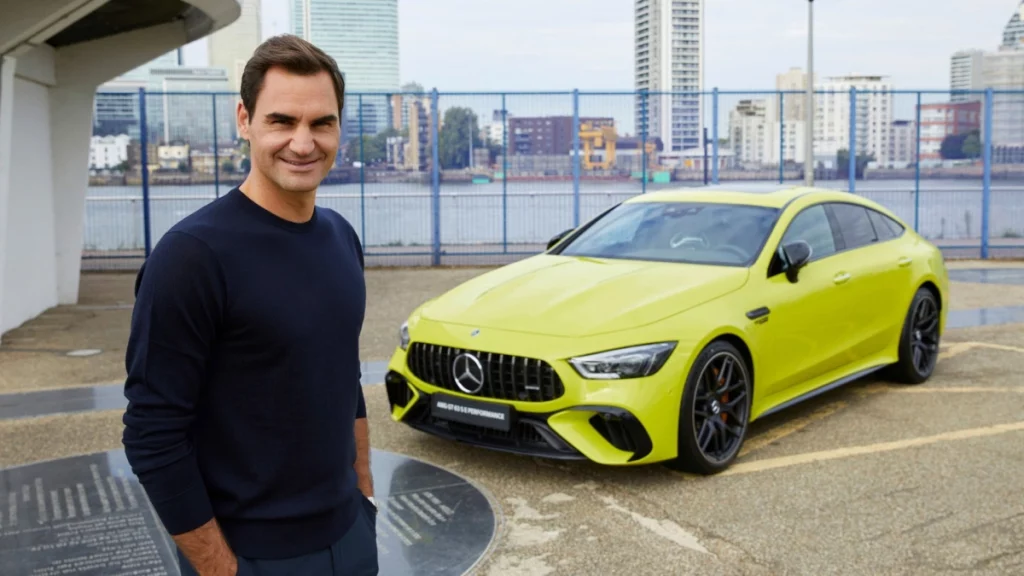 Michael A. Luevano, who's in charge of organizing the ATP 1000 tournament, shared in a recent interview that a retired tennis superstar with 20 Grand Slam titles will receive a special award called the 'Icon Athlete' at the event on October 13. There will be a big ceremony to celebrate this achievement.
Luevano said to mediahouse shine.cn that,
"Based on our long-term relationship with Roger and Team 8, his management company, we believe, along with the Shanghai fans, that Roger has gone above and beyond a normal sportsman to a city"
"Together with the Juss Sports Group, we have created the first international Icon Athlete designation for Federer. We intend to present this award on the evening of October 13 during the tournament. We will have celebrities in attendance, and it will be a memorable event, both visually and emotionally," he added.
During the award ceremony, fans can look forward to Roger Federer signing autographs and spending time with his Chinese fans, according to Shanghai Masters director Michael A. Luevano. He also mentioned that this event will kick off a fresh start for the ATP 1000 tournament.
Luevano said,
"Fans can expect to see Federer in person, signing autographs, expressing his gratitude to the Chinese fans, and marking the beginning of a new era of the Rolex Shanghai Masters."
The Shanghai Masters is making a comeback to the ATP calendar after a COVID-19 break. The last time it happened was in 2019 when Daniil Medvedev won, defeating Alexander Zverev in the final match. Luevano expressed some nervousness and anxiety about the return but is looking forward to a fantastic comeback with their extended 12-day event.
Luevano further said.
"After three years of difficulties and challenges due to COVID-19, the Rolex Shanghai Masters will make an amazing return as an upgraded 12-day event. If I'm being honest, we are all quite anxious, a little nervous, about returning for such a large project,"
Also Read: Naomi Osaka infuriates fellow player after stealing her coach
Add Howdy Sports to your Google News feed.