In 2020, there emerged a mysterious hacker on SmackDown, who promised to deliver the truth behind some incidents going on backstage. And that man was later revealed to be none other than Mustafa Ali.
This storyline went on for a few months, when Ali revealed that he was the one behind the hacks. Though the concept of a hacker exposing people's secrets seemed pretty cool, it definitely overstayed it's welcome at one point. One interesting part of the storyline however, was when he revealed Sonya Deville to be the one who ruined the date between Mandy Rose and Otis.
Speaking with Riju Dasgupta of Sportskeeda, Mustafa Ali revealed that the hacker storyline was his own idea.
"I wasn't told that I was being the hacker. The hacker was another concept of mine that I had presented while sitting at home. Again, with this industry sometimes it's about you, sometimes it's not, and I was doing the light-up character, the light-up mask, the light-up look, and it was another thing where I think the powers that be, or the creative team in the process, didn't see the layers of that character. It was just the underdog good guy", said Ali.
Mustafa Ali credited The Miz and his talk show, Miz TV to be the inspiration for his hacker personality. He went on to say that he wanted to be a character who helped progress other people's storylines. Therefore, he became the "good hacker" who brought bad people to justice. One great example is the Sonya Deville & Mandy Rose storyline. Ali released the footage of Deville spoiling Mandy Rose and Otis' date, which earned him the role of a good guy.
Mustafa Ali was almost given Hulk Hogan's theme music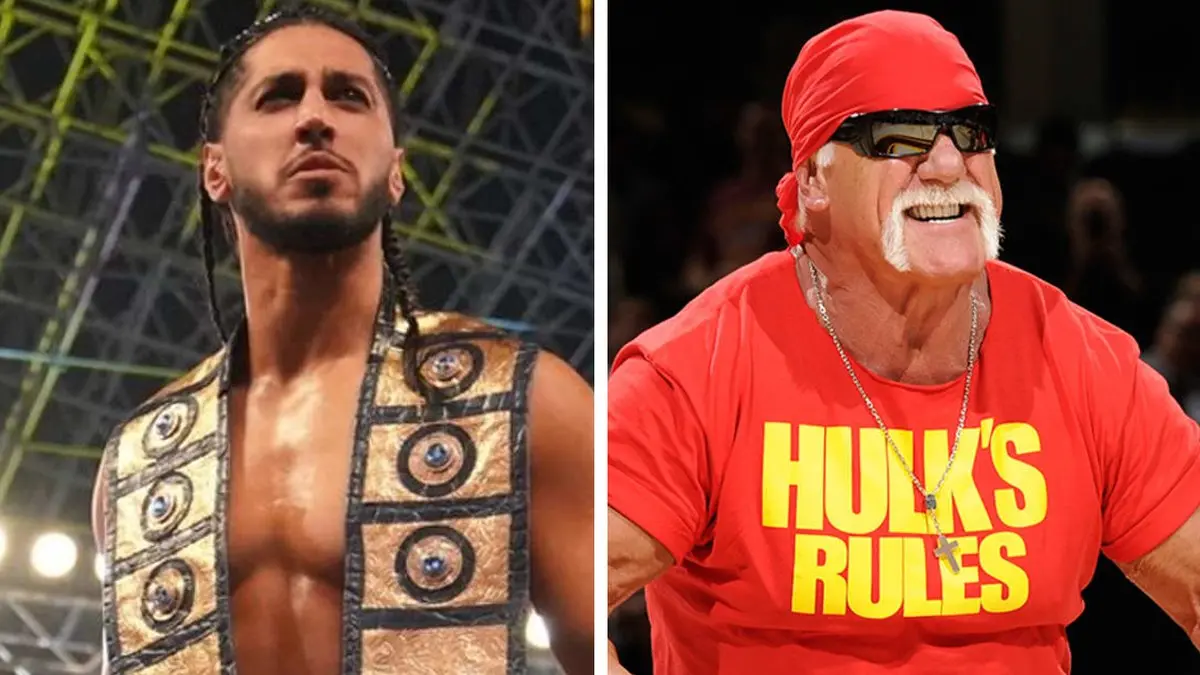 In the interview with Riju Dasgupta, Mustafa Ali revealed that he was once supposed to make his entrance with Hulk Hogan's theme music.
Before Ali officially made his debut, he had several discussions with Vince McMahon about his character. Apparently, Ali's character was supposed to be a politician at the time of his debut. He would be the same stereotypical politician, who hardly ever kept his promises. Ali even pitched the idea of him coming out to Hulk Hogan's music, 'Real American'. And Vince apparently loved the idea. He even gave it a green light, before it was scrapped due to other concerns.
One could say that the idea might have even worked at the beginning. But it's impossible to imagine Mustafa Ali as a politician after displaying some superhuman level of athleticism. Fans love Ali for who he is currently, and look forward to seeing him succeed in the upcoming future.
Read More: "Cowboy" Bob Orton provides an update on Randy Orton's return
Add Howdy Sports to your Google News feed.